Logo design in Reading, Berkshire
Elevate your website and brand with our expert logo design services.
Contact Us
Logo discovery.
Every brand has a unique story. We will embark on a journey of discovery to find the essence of your business to create your logo.
Custom creation.
Your brand is unique; your logo should be too. We will design a bespoke logo that stands out online for your business.
Revisions included.
Crafting perfection takes time and feedback. Work with us to tweak and tune until your logo shines just right.
Logo variations.
One logo, multiple applications. We will provide your with logo variations for different contexts and platforms.
Logo design agency
Elevate your brand with our expert logo design services.
Logo design that embodies your brand's identity and engage your audience. Stand out with a unique logo that tells your brand's story.
We understand the power a logo holds. It's more than just an image; it's the visual representation of your brand, reflecting your business's personality, values, and uniqueness. Our experienced logo designers are skilled in creating eye-catching logos that resonate with your target audience and leave a lasting impression.
Our logo design services:
Free logo design for startups.
Logo upscaling or improvement.
Multiple logo formats.
Logo modernisation.
RECENT LOGO DESIGNS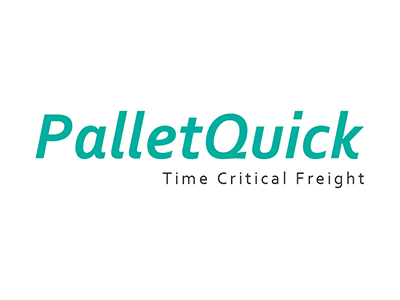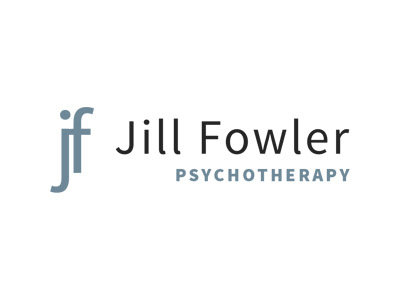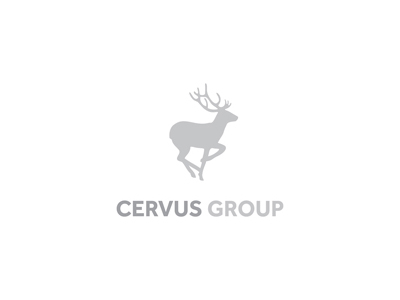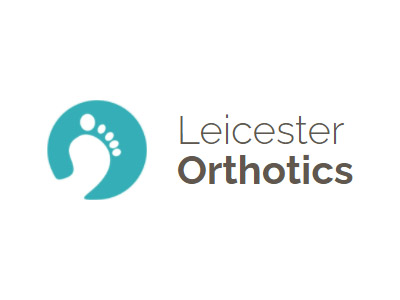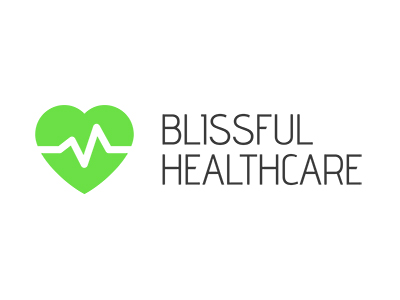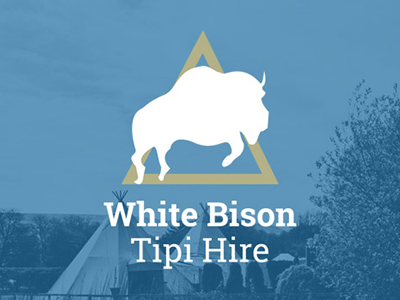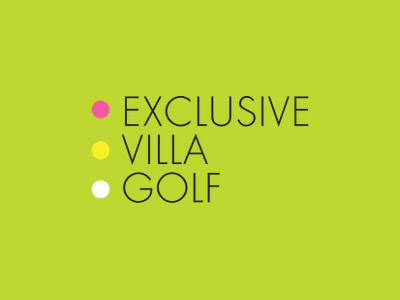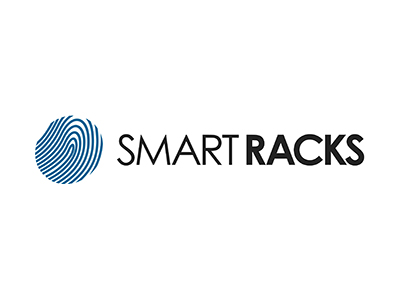 A great logo design tells a story.
It should be visually striking and instantly recognisable, but it should also be sleek and simple. Marrying all of these elements together cohesively isn't easy, which is why hiring a logo design agency in Reading is often the most cost-effective way to go.
At Forest, we have been designing company logos for many years — for all kinds of businesses. Whether you operate within the food industry or the fashion sector, we'll create a professional logo design that will breathe life into your website and talk directly to your target audience.
We have an extensive portfolio of company logos and branding visuals that demonstrates our flexibility and creativity.
Let's launch your brand together.
Whether you need a branding specialist or a logo design company in Reading, we're here to help. We have the creativity, experience and technical skills you need to give your online brand the best possible chance of success. Contact us to find out how we can launch your online presence with a bang.
Whether you're looking for something corporate or personal, we'll capture the essence of your organisation in a logo that resonates.
Grow your business!
Speak to one of our expert web designers to discuss how we can help your business to leverage the power of a great website.
Contact Us
OUR LOGO SERVICES
Creative logo design services.
Are you happy with your website's branding? Does it resonate with your target audience? Does it represent your brand values? If you can't instantly answer 'yes' to these questions, you may need expert logo design services in Reading. And you've come to the right place.
We create visual representations of the brands we represent. Through a combination of technical expertise, experience and creativity, we'll transform your website and your online brand to ensure you stand out from the crowd.
We create distinctive, memorable logos that embody your brand's identity and engage your audience. Stand out from the competition with a unique logo that tells your brand's story.
The right logo design is essential for any new business. A new logo can also refresh and reinvigorate an old website, without the need for a complete redesign. We offer logo design both as a one off package, and as part of any new website design.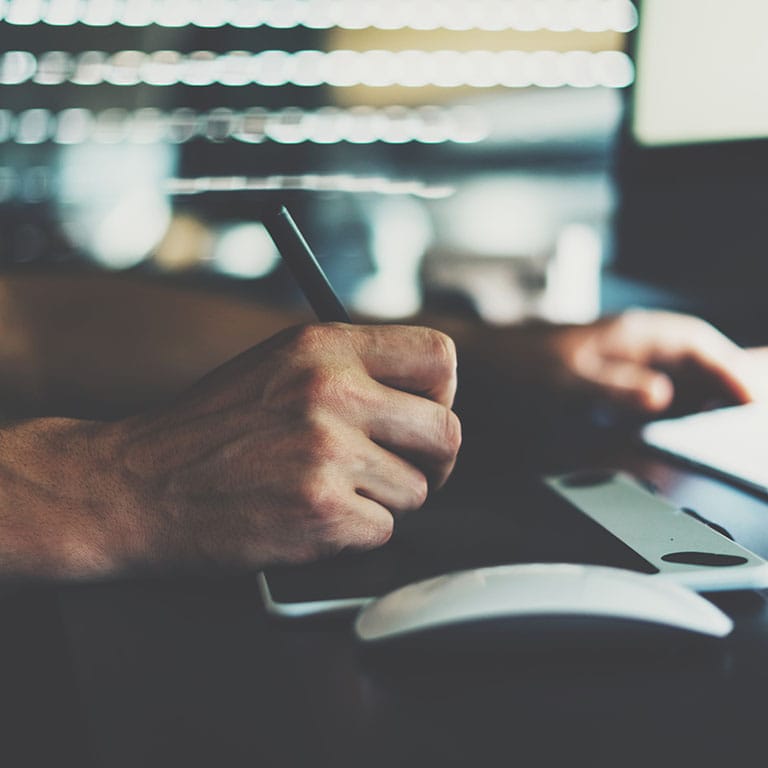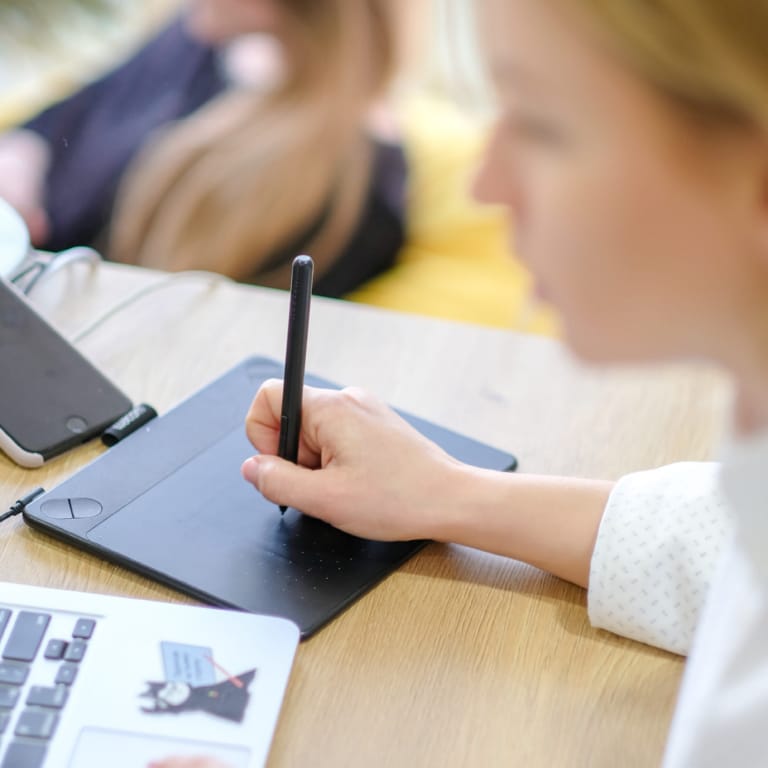 Quality logo design in Reading.
Customers are not likely to remember a specific website, but they will remember logos. After all, there are some logos that people instantly recognise even without a name. This is key for you and for your small business. Our design agency can help you design a logo that will draw customers and lead to conversions.
Logos are company's signature everywhere – from websites, social media accounts, publications, adverts and business cards. If your logo design looks tired and dated, that's what people will think about your company before they've even read any further. Likewise if your logo was designed some time ago, it could be quite small and could look blurred when viewed on people's high resolution devices.
Experienced and multi-skilled logo designers in Reading, we always make customer satisfaction our number one priority. We won't stop until you're completely satisfied with your company logo or online branding.
Importance of a quality logo.
While your business logo may seemingly be a simple thing, it is the heart of your marketing efforts in more ways than one. Having the right logo design means that you can greatly expand your efforts at reaching new customers while reinforcing your brand that boosts your status with those who see your business as important or necessary.
However, to achieve that you will need to have a high-quality logo design which reflects your business, appeals to potential customers, and provides a platform for you to market your company's products or services.
There are good reasons not to skimp when it comes to designing your logo. A cheap-looking or poor logo design will turn away many potential customers. So, you will want to put some effort into creating a proper design so that it offers as many advantages as possible. A quality logo design is an investment in your brand's future.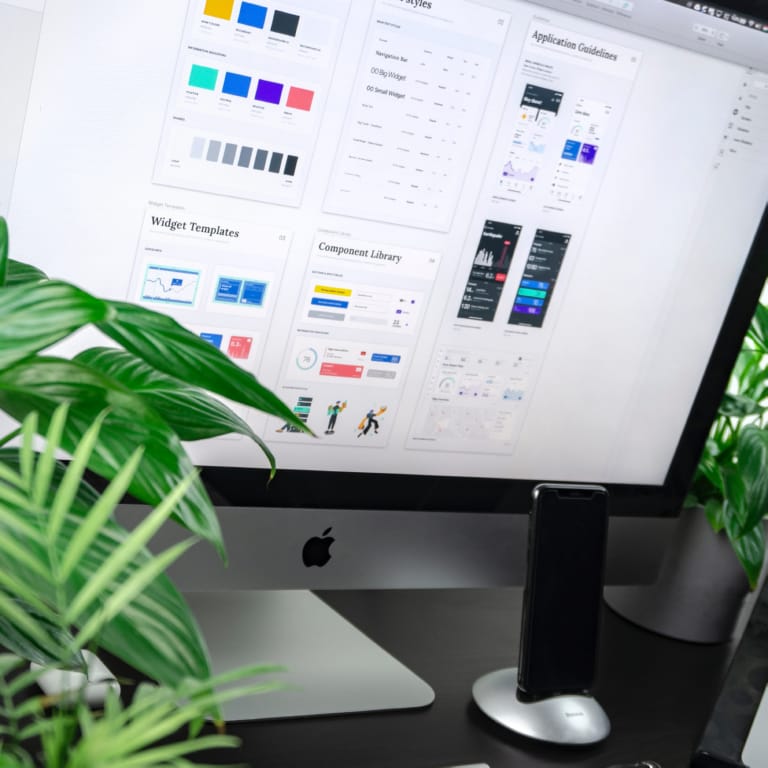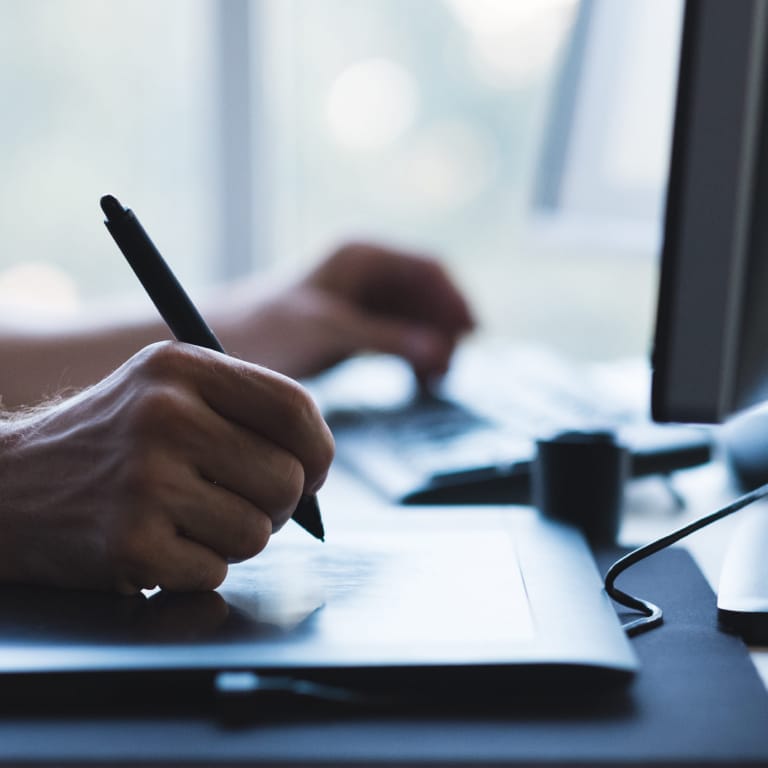 Why invest in a quality logo?
A logo is often the first point of interaction between your brand and potential customers. That first impression is crucial in captivating the interest of your audience, establishing trust, and initiating a customer-brand relationship. The quality of your logo can significantly influence these early perceptions. When your logo conveys professionalism and quality, it instils a sense of trust in your brand, prompting customers to explore further.
Moreover, a logo is the visual embodiment of your business. It encapsulates your brand's values, personality, and distinctiveness. It's not just an image; it's the story of who you are as a brand. Therefore, a well-crafted, quality logo can set your business apart from competitors, providing a unique identity in a crowded marketplace.
In addition, a logo is more than just a one-time investment. It has the potential to foster brand loyalty and recognition over time. A memorable logo becomes synonymous with the quality products or services you provide, leading customers to associate positive experiences with your logo. This familiarity and positive association can cultivate loyalty, turning one-time customers into returning customers.
The benefits of a memorable logo.
The benefits of having a memorable logo stretch across several aspects of your brand. From a marketing standpoint, a distinctive logo improves brand recall. When customers can easily remember your logo, they're more likely to think of your brand when in need of the products or services you offer.
Further, a memorable logo ensures consistency across all your marketing efforts. Whether it's your website, social media profiles, or offline marketing materials, your logo ties them all together, presenting a unified and consistent brand image.
From a competitive standpoint, a unique and recognisable logo gives your brand a competitive edge. In an increasingly crowded market, having a logo that stands out can be the difference between blending in and being noticed.
Lastly, a well-designed and memorable logo fosters trust among your customers. It signals a level of professionalism and commitment to quality that reassures customers of your brand's reliability.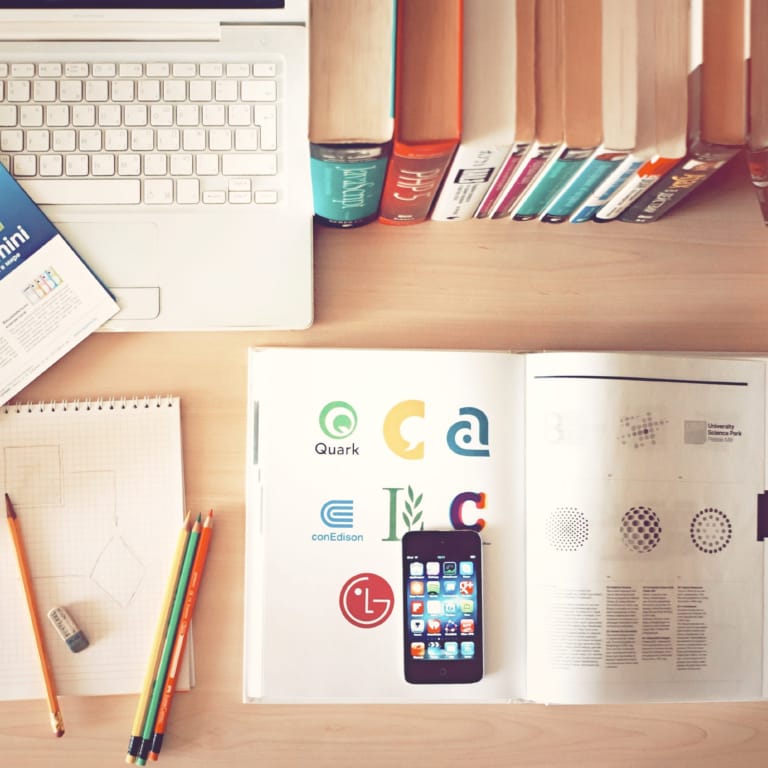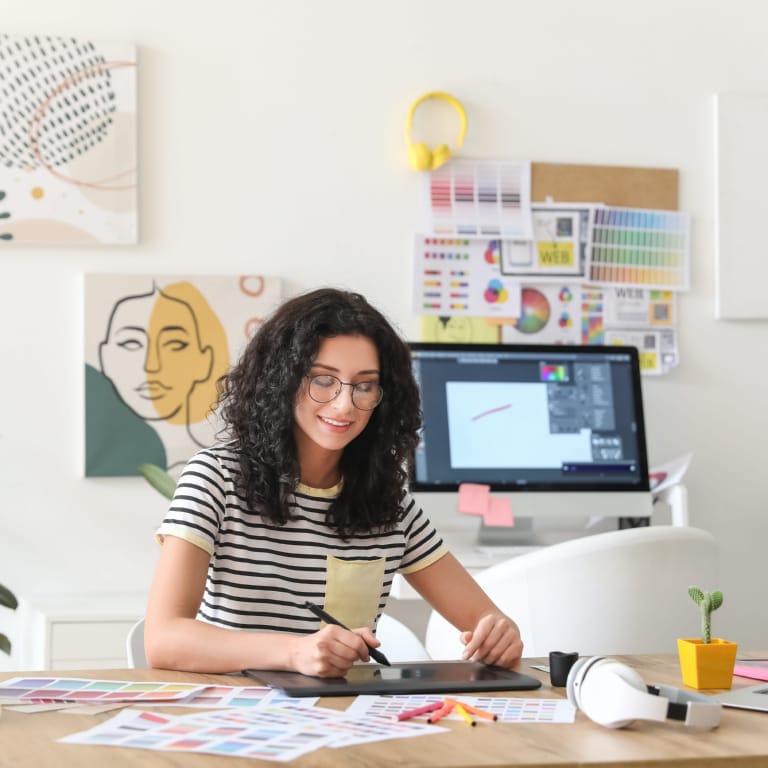 Building trust with logo design.
This trust is fundamental to building lasting relationships with your customers, encouraging repeat business, and generating word-of-mouth referrals.
In essence, investing in a quality logo design is not merely about having a visually pleasing symbol. It's a strategic move that can play a vital role in building brand identity, driving customer loyalty and recognition, and ultimately, contributing to business success.
Are you ready to invest in a logo that will propel your brand into the minds and hearts of your audience? Don't wait — get in touch with us today.
Let us create a logo that encapsulates your brand's essence and stands the test of time.
Logo design considerations.
When designing a logo, it's important to consider the psychology of colours, the impact of different shapes, the logo's scalability, and its adaptability across different platforms.
The design of a logo isn't simply a matter of choosing pleasing colours and shapes, nor is it about being minimalistic or intricate. It's an in-depth process that requires careful consideration of various factors to create a design that effectively communicates the identity and values of a brand.
When we talk about colour, we delve into the field of colour psychology. Each hue invokes different emotions and associations. For instance, red can symbolise passion and urgency, while blue tends to convey trust and calmness. Choosing the right colour palette is crucial to reinforce the brand message and connect with the target audience on an emotional level.
Shape, too, plays a significant role in logo design. Different shapes communicate different meanings. The smoothness of a circle might be used to represent unity and commitment, whereas the sharp angles of a triangle could suggest power and progression. Consideration of shape extends beyond the basic structure to the typeface and arrangement of elements in the logo.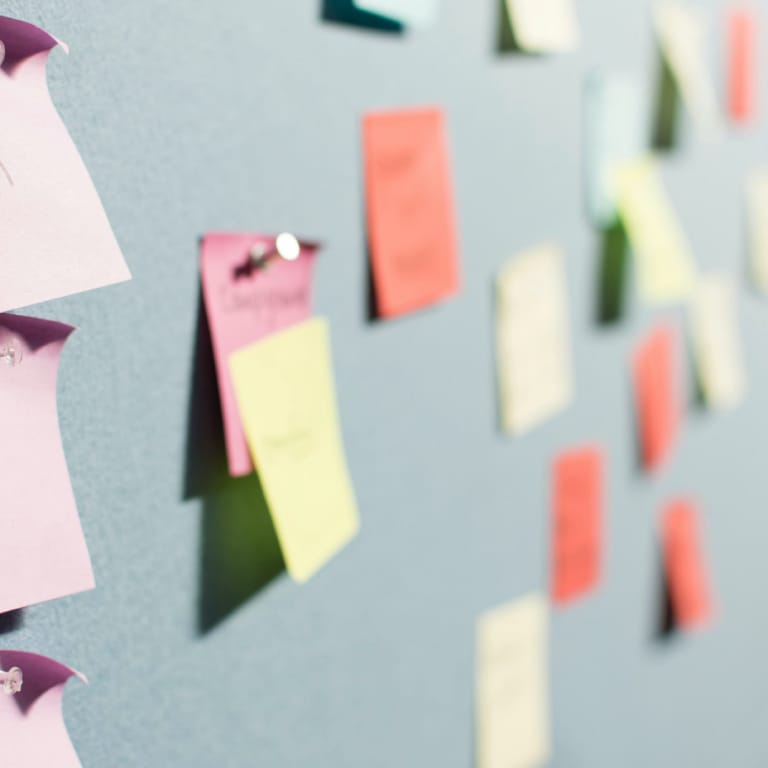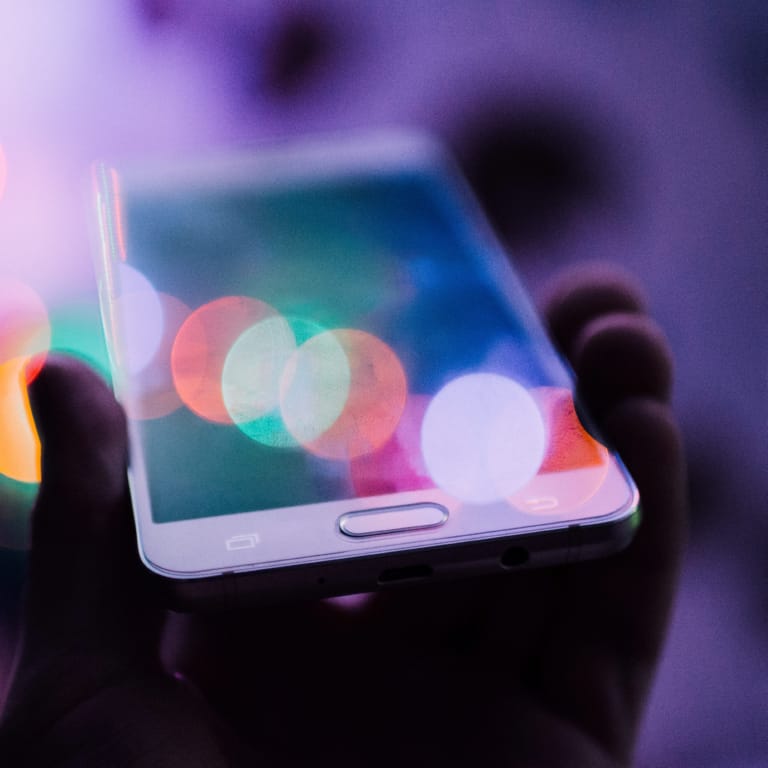 Responsive logo design.
The size and scalability of a logo are paramount. The effectiveness of a logo design is partially determined by its versatility across various scales. A successful logo maintains its visual impact and clarity, whether it's viewed on a small business card, a billboard, or a mobile app icon. It must remain recognisable and effective irrespective of its size.
Lastly, with the advent of digital media, responsiveness has become a critical consideration in logo design. In this context, responsiveness refers to a logo's adaptability to different screen sizes and resolutions. Given the array of devices and screen sizes people use today, it's crucial for a logo to retain its legibility and aesthetic appeal across all platforms, whether it's a smartphone, a tablet, or a desktop screen.
In essence, logo design is a delicate balancing act of these considerations. An effective responsive logo is one that harmoniously blends colour, shape, size, and responsiveness to create a distinctive and meaningful representation of a brand.
How a good logo design can work.
A good logo design works with all visual advertising from billboards to business cards, web pages, and television ads and more. In fact, the best logo designs are often used by companies and corporations in place of their name because of their power and recognisability. However, to get your logo to that level, you will need to design one that really works.
This means that your logo needs to combine two seemingly incongruous things, simplicity and recognisability. Your logo must be a fairly simple design that can be seen on all devices from the largest TV screens to the smallest smartphone displays. Yet, it must also be recognisable so that it is not mistaken for another company or appear messy which works against your marketing efforts.
A good logo design is the heart of your marketing efforts, so be sure to design one that is simple, easy to see, and denotes the intentions of your company.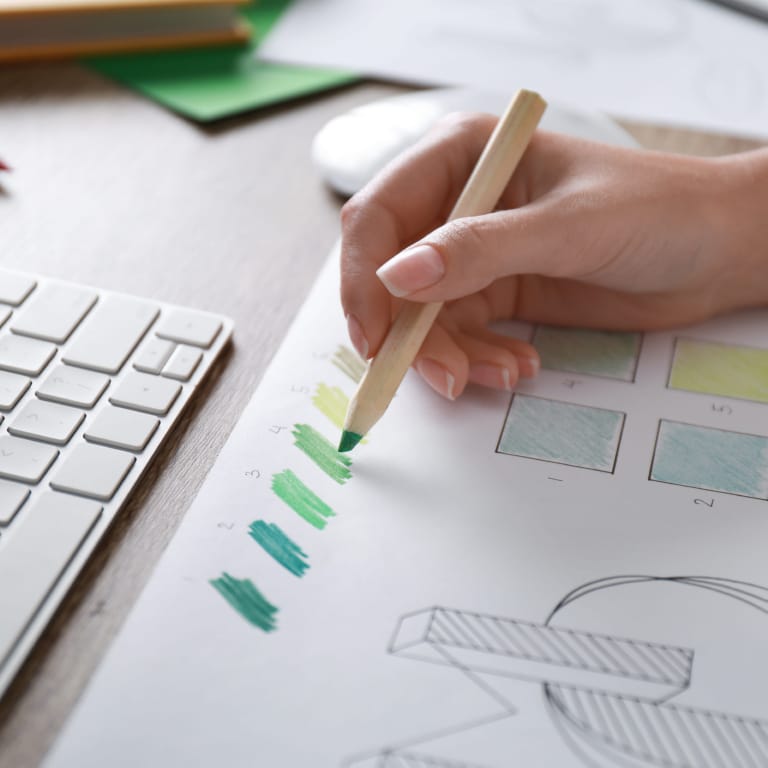 Quality logos for Reading businesses.
We are passionate about helping businesses in Reading to succeed, so we offer the following services as standard:
Free logo design for startups.
Are you a startup business in Reading? Are you moving your business online for the first time? We know how hard the process can be, which is why we're offering free logo design as part of our service. We'll be with you from the inception of your business to maximise its chances of success.
Logo upscaling & improvement.
If you've got an effective company logo but you're worried it doesn't look as sharp as it should, we can help. We'll take your existing logo, sprinkle a little magic dust over it, and hand you back a high-resolution version that will impress all the right people.
Your logo in several formats.
We can adapt your new company logo to a range of formats, ensuring you have a version for every purpose. Whether you're rebranding your website or creating a new Facebook Page, we'll supply you with a crystal clear logo in the formats you need.
Grow your business!
Speak to one of our expert web designers to discuss how we can help your business to leverage the power of a great website.
Contact Us