Small Business Web Design
Affordable small business web design is a vital component for startups.
If you do not wish to spend thousands on a fully bespoke site, we have multiple small business web design options for clients with a low budget.
Of the many expenses startups face, paying for a professional website is one that many business owners overlook. Either too much is paid for features and services that are never used. Or the expense of a professional web design is such that a business owner might create their own which leads to another set of issues.
The truth is that the right website design for small business is one that fits your needs today and can be expanded for tomorrow. From effective SME website design to incorporating what makes your business unique, a solid website design fits your business no matter its size.
What makes the perfect website for startups?
The answer to that question starts with you business. If you are just getting started, then your website should be one that reflects what makes your business unique. Plus, it should have all the features necessary to help transform visitors into customers. Finally, the right web design for small business should fit within your budget.
While it may sound far-fetched at first that a professional small business web design can be affordable. The truth is that what you need when starting out is different than what a large, well-established company needs for its website.
This is because a typical startup does not have all the features, products, or services compared to a large company. But that doesn't mean their website needs to be cheap or underdeveloped. Instead, the focus should be on creating a website that is sleek, professional, and expandable when the time comes.
Is a web design for small business expensive?
Not when you look for the right company that offers the right features to help make your site and business grow. That is because the right website offers exactly what you need and do not include items you do not. Instead of preparing for what might be, the cost of a solid, professional startup website can be kept to a minimum by only including what is needed right now.
Expandability comes without great expense, especially when using the WordPress platform. This allows you to make the changes as you need without having to rely on technicians. WordPress allows for simple plugins to make considerable expansions to your site with little expense. But you will need to choose the right web design company to get started.
Why our startup web design is perfect for you
Everything that makes our company your first choice starts with our expert team. Over the years, we have launched over a hundred websites for startups and small businesses just like yours. During that time, we have improved our techniques, acquired new software, and have honed our skills, so that your website will best fit your needs as well as your budget.
We offer the startup web design that conveys a professional appearance with eye-catching graphics, images, and content. Plus, we provide the website for startups that grows with your company.
Contact us today and find out more about our SME website design services and how we can create a winning site for your company.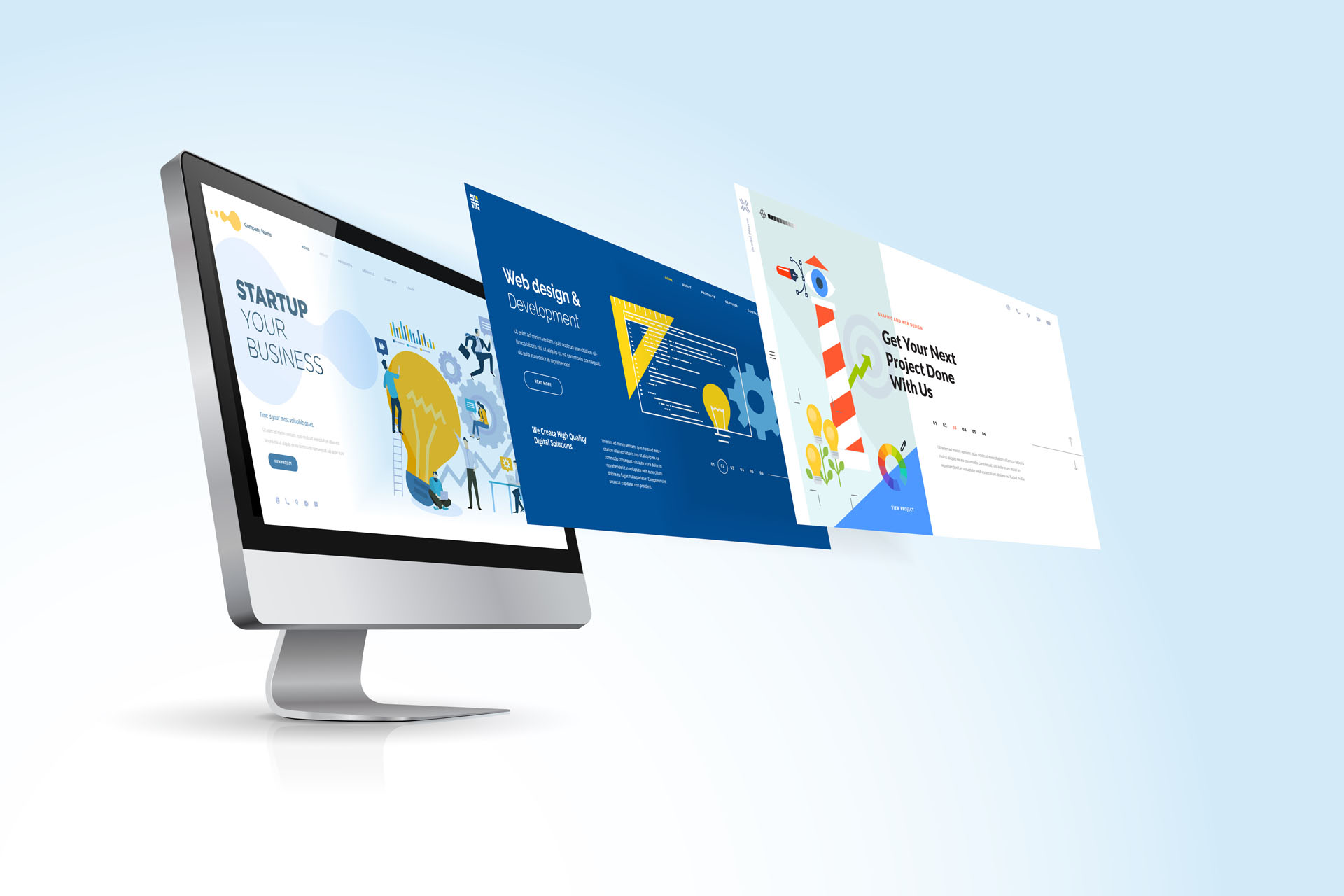 Website designers for small businesses
Since you are a small business, it is really important for you to watch every drop of money that comes in and goes out of your business. Anything that is not 100 percent necessary to the successful running of your business on a daily basis is worthless.
It is the same with web design. Many web designers will fill websites with bloated code and unnecessary pages that do nothing for the business. This is a drain on the bank account and on the customer's patience. They want to be able to find what they want quickly and easily without having to tunnel through page after page.
Small business a la carte websites are our speciality. We can custom build your website to meet your needs and desires. We design websites that draw customers in, keep them on the site and convert – bringing you sales and profits. What we don't do is build a site with bloat that does nothing but drain your precious resources.
Our team is always ready to help with a new site. Contact us, provide us with some basic information to get started and let us help you!
As a new and growing startup company, you need to make sure your website can grow with you as you expand. All our startup sites contain the following:
a simple responsive theme, so that people on different devices can still use your site
built in seo from the bottom up
the ability to manage your own content
either your own website branding, or we can work with you to settle on a brand
Most importantly, when you need to upgrade and expand, the foundations we will have laid when building your site will allow us to add to your site indefinitely.
Your business is going to need a great looking website, and an effective website can start generating you business from the word go. We can set you up with a website that accomplishes all these goals.