Web design Reading, Berkshire
We work with businesses of all shapes and sizes to create websites that perform.
View Services
Contact Us
Web design.
Achieve your online goals with a brand new website. Whether it's your first website or you need an upgrade, we can help.
SEO.
Improve your ranking with our powerful website optimisation. Get to the top of search engines and reach more customers.
Logo & branding.
If you need a logo & branding for your project we have you covered. Free logo design included for startups.
Digital marketing.
Reach more customers with a comprehensive, 100% safe and affordable digital marketing campaign.
Website designers in Reading
Whatever your needs, we have the perfect website design for you.
Welcome to Forest Web Design Reading. Whether you need a brand new website design that skyrockets your brand's online visibility or SEO services that put you on the map and push you higher up Google's search rankings, we are here to help.
We have around 20 years experience designing websites in Reading and a proven track record of designing great looking websites that perform on the search engines.
All websites include:
Built in SEO.
First year web hosting free.
Mobile friendly design.
All your pages and content added.
Launched on Google.
CMS for content management.
FEATURED PROJECTS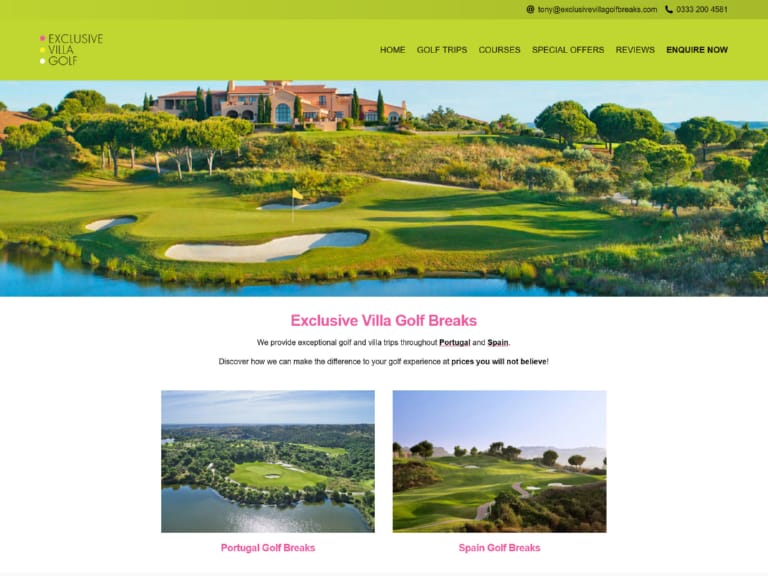 "..top drawer solutions that actually deliver results, couldn't recommend enough.."
Exclusive Villa Golf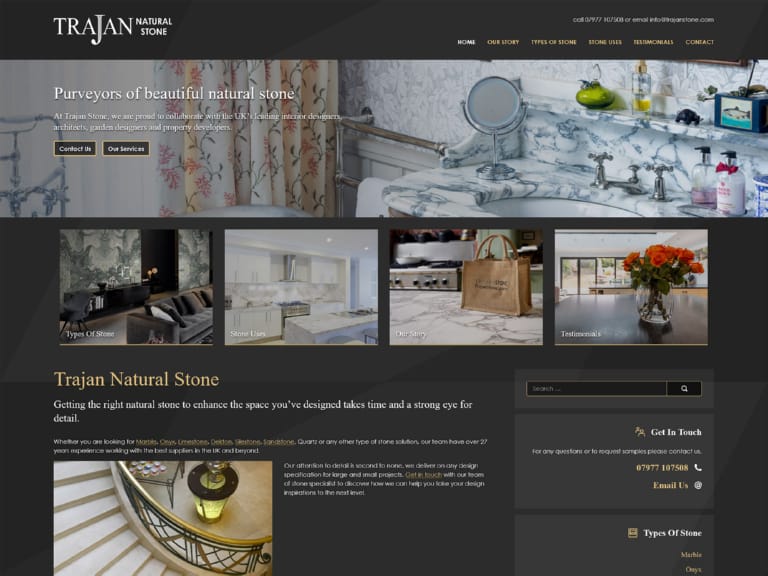 "…professionalism, responsiveness, value…"
Trajan Stone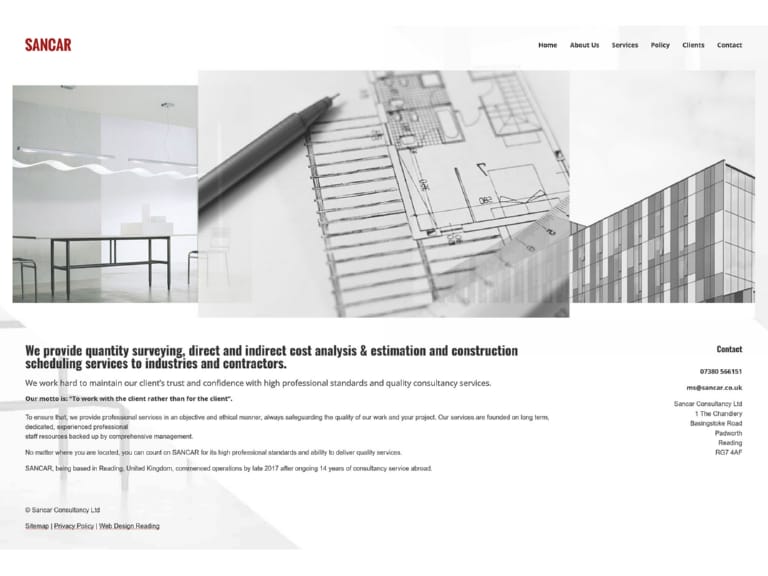 "..an excellent and timely job to my uttermost satisfaction.."
Sancar Consultants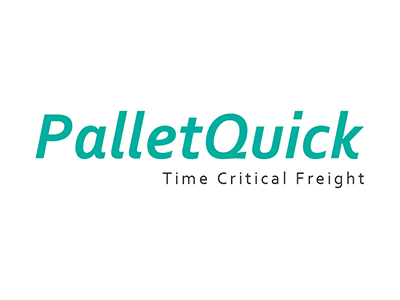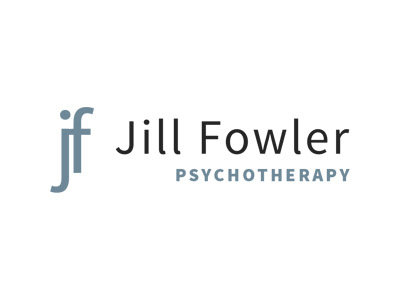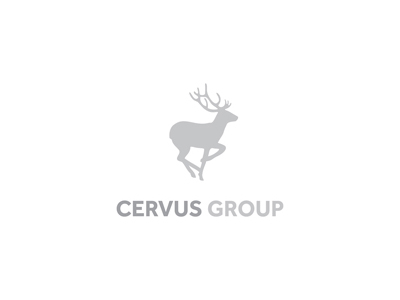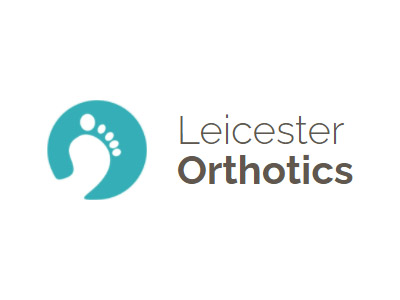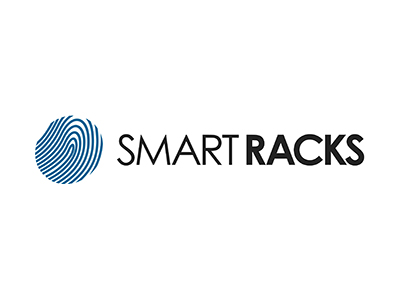 Why choose Forest Web Design Reading?
At Forest, we believe professional website design services in Reading and Berkshire should be affordable for businesses of all sizes. That's why we always strive to provide great value in our services.
If you need to see proof of our web design skills, check out our 5-star Google rating, as well as our numerous positive customer reviews. We've worked with a range of different companies across many industries over the years.
Our customers keep coming back and recommending us to others because we offer a choice of services and a flexible approach to working. We also provide ongoing support and upgrades – ensuring your website is always running efficiently. So if you'd like to utilise our web knowledge and wealth of experience, get in touch today.
Companies of all sizes, all stages.
5* google rating and positive reviews.
Wide variety of industries / experience.
Choice and flexibility.
Support and upgrades.
Knowledge and experience.
Grow your business!
Speak to one of our expert web designers to discuss how we can help your business to leverage the power of a great website.
Contact Us
Achieve your online goals.
Forest is a Reading web design agency with a proven track-record of delivering results. We listen to the needs and business objectives of our clients and deliver fast and effective websites designed to reach the upper echelons of search engine results pages.
Our web designers serve businesses of all shapes and sizes throughout the Berkshire area and beyond. We are a digital agency that takes great pride in helping businesses to leverage the full business potential of the internet. Whether it's web design, SEO, digital marketing or branding, we will help your business to realise its full digital potential.
Forest Web Design have a wealth of experience in a range of industries and sectors. We work with sole traders, startups, public sector organisations, SMEs, charities, consultants and established businesses. We're on a mission to broaden the digital reach of businesses and organisations throughout Reading, Berkshire and the wider UK.
A fresh approach to web design in Reading.
We take a fresh approach to every web design project. This starts with a consultation, getting to know your business and its objectives. We perform our research and create a digital strategy designed to get your new website in front of as many people as possible. Web design services in Reading don't get more personal than this!
Our in-house web designer / developer creates your website from scratch – ensuring your website is as unique as it is effective at driving conversions. Through our creativity, adaptability and real-world experience, you can create an online presence that delivers long-term growth for your business.
OUR SERVICES
Web design Reading.
We build attractive and cost effective websites that work on your behalf to communicate your concepts, thoughts, and trust to your clients. With a wide variety of web design services and packages available, Forest Web Design Reading can help you reach your customers online.
All of the websites we build are mobile friendly and fully responsive, as well as being highly optimised for the search engines with built in SEO. We have over a decade of experience in web design in Reading, custom building a range of websites, using the latest practices to build future proof websites that work for clients.
Our web design service is more than just aesthetics; it's about creating intuitive, engaging experiences that resonate with your audience. With a blend of modern design principles and user-centric strategies, we craft websites that not only look stunning but also drive results.
We will work with you to establish a website development that will engage your visitors and take your business to the next level. Whatever your needs, we can build you the right website.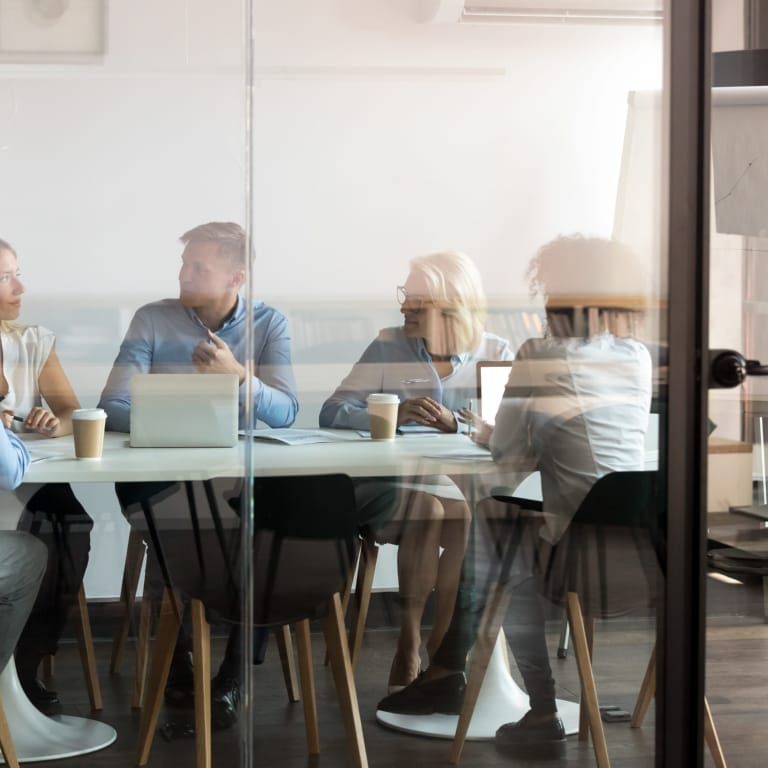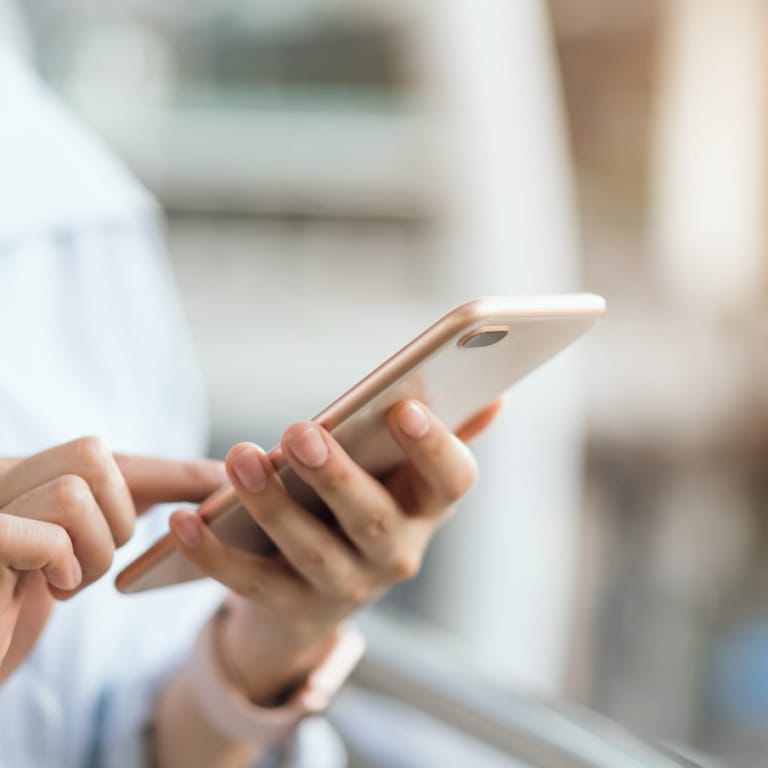 Whether you need a new website or you have a website that needs optimising, we can help! Our web SEO services are affordable and tailored precisely to your business needs and budget.
We have a proven track record of building and maintaining highly ranked websites using completely safe search engine marketing methods that also improve the user experience and user flow of your website.
Our technical SEO process usually involves an initial audit of your website. We will then present our findings with recommendations on how to make some instant improvements, including a keyword report, followed by an ongoing search engine marketing package to boost and grow your website.
Want your website to be more than just a digital brochure? Web SEO is the key to turning your site into a powerful traffic magnet. By optimising every element, we ensure your website ranks higher, attracts more visitors, and converts them into loyal customers.
We are confident that we can improve your website and your ranking and offer our SEO services as pay as you go, cancel any time.
The right logo design is essential for any new business. A new logo design can also refresh and reinvigorate an old web design, without the need for a complete redesign.
If your logo design looks tired and dated, that's what people will think about your company. Likewise if your logo was designed some time ago, it could be quite small or an awkward shape, or could look blurred when viewed on people's high resolution devices on a new website.
It is said that you do not have a second chance to make a good first impression. Your logo is often the first design that visitors see of our business, so you want the impression they get to be a good one.
Your logo and website branding are the visual ambassadors of your brand's identity. We specialise in crafting logos that encapsulate your brand's essence and weaving that identity seamlessly throughout your website.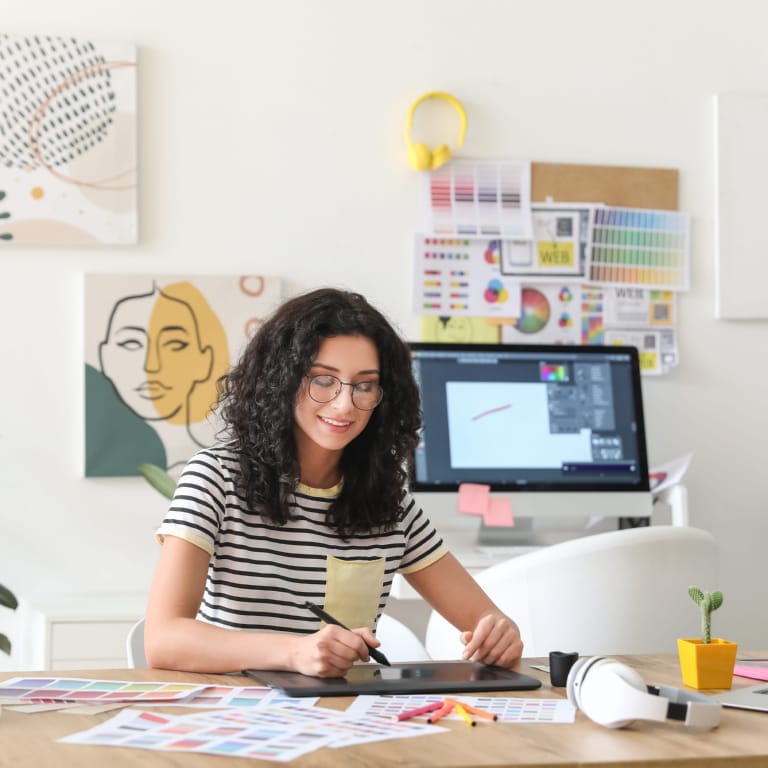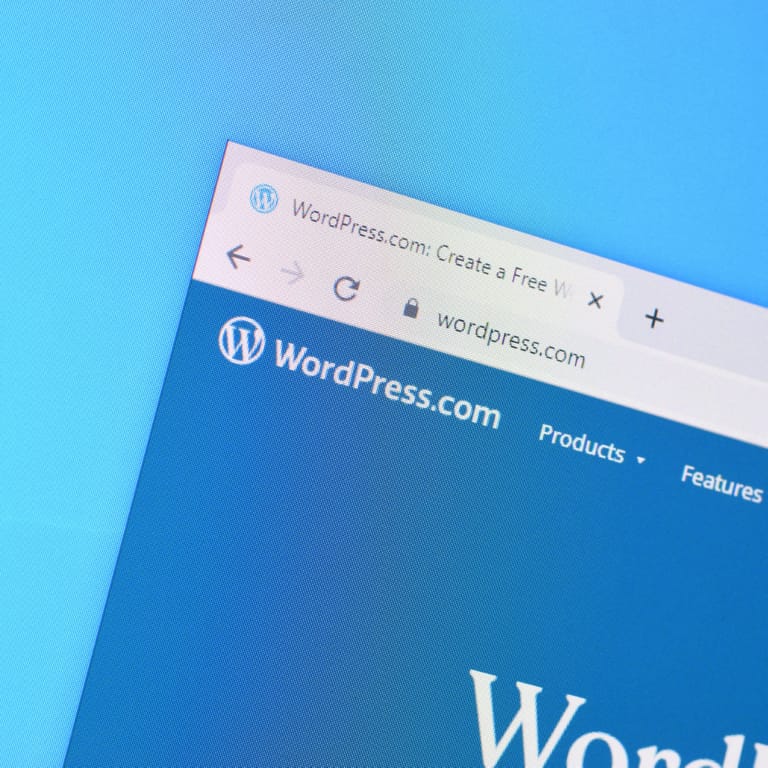 A WordPress website offers several advantages that will help make running your website an easier, more pleasing experience. Our web design Reading team customise this amazing tool to create beautiful optimised websites at an affordable price.
WordPress is a CMS used by around 50% of all websites that have one. It is the perfect tool to ensure your website is search engine optimised, as well as making sure it works on all devices. WordPress also makes it easy to incorporate your social media plans into the website.
A WordPress website offers flexibility, scalability, and a user-friendly interface. Whether you're a budding entrepreneur or an established business, our team crafts WordPress sites that are both visually stunning and functionally robust.
If you are considering creating a website, then WordPress should be your first choice. Of the many website building programs out there, WordPress is easily the most versatile, intuitive, and simplest to learn. Contact our WordPress web designer today!
Ever noticed how the world is shifting to mobile? Your website should too. In today's on-the-go culture, a mobile-friendly design isn't just a luxury—it's essential. We specialise in creating websites that look and function beautifully across all devices, ensuring a seamless experience for every visitor.
All our websites are fully mobile friendly and designed with mobile phones and tablets in mind. If your website is not fully mobile friendly then a huge proportion of your web users / clients might not be able to use your website properly.
Using a mix of flexible grids and layouts, multi sized images and a clever use of CSS, our web designers in Reading ensure that your new website design looks great on any device. Most designers opt for a 'mobile first' view point, which is something we also believe. By making sure the website is lightweight and quick to load on mobile first, we drastically reduce the amount of wait time website visitors experience.
Let your customers browse your website on the device that's convenient for them, rather than hoping they use their desktop. Get a free consultation from our mobile web designer today!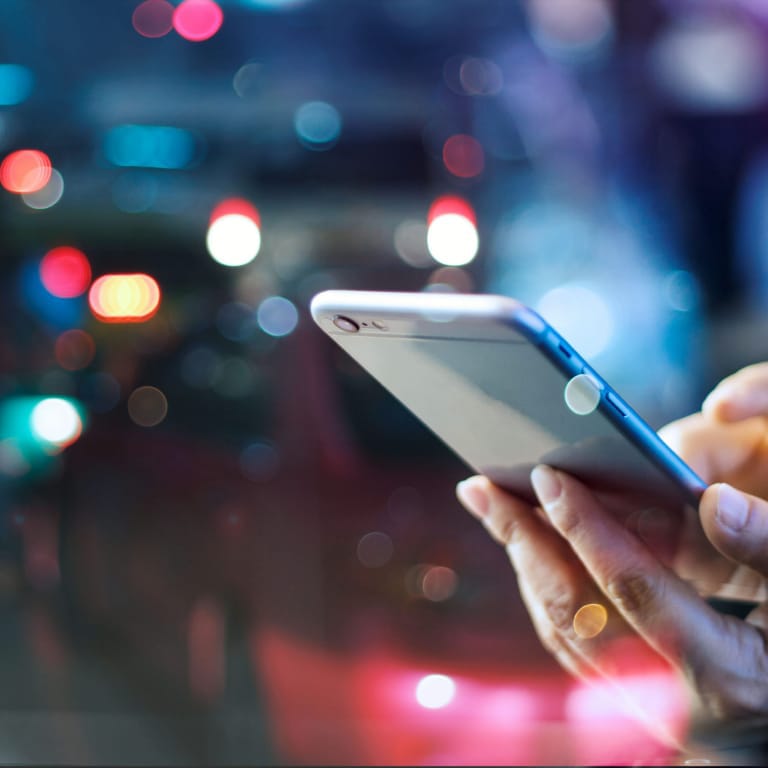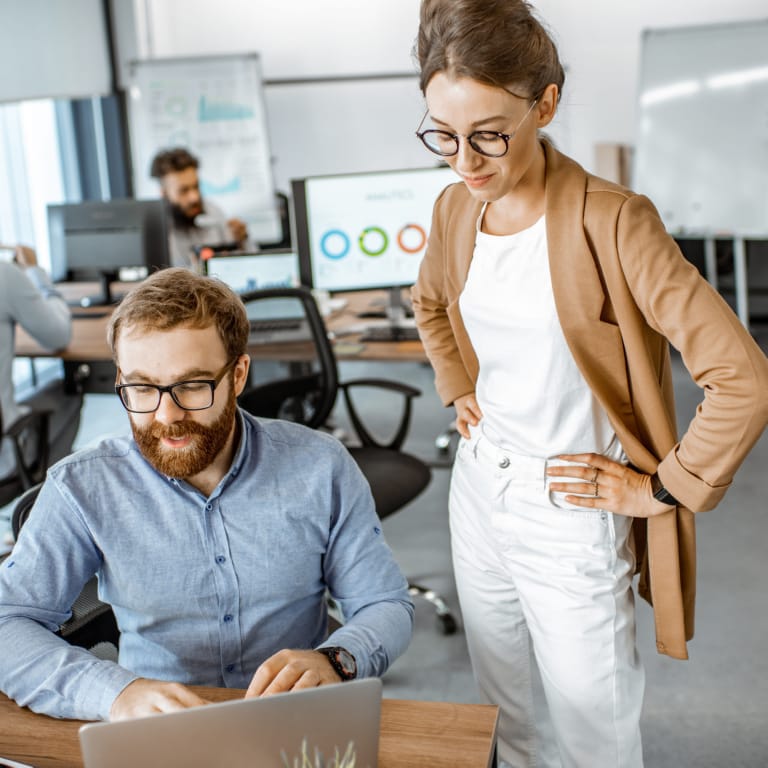 Too busy to keep updating your website? We will treat your website like our own, keeping everything up to date, upgrading to the latest practices, improving speed and performance, and keeping things secure. Keeping your website fast and healthy is good for user experience as well as your website SEO ranking.
Every website is different, so we would create a custom package for you that matches up with your needs and budget. The website hosts we use are fast, secure, reliable and affordable. As an added bonus, for new customers the first year of website hosting with us is free, helping you save money while expanding your business efforts online.
Our web management package is also ideal for those looking to keep their website up to date. Our web developers regularly improve the code and apply the latest practices to your website, as well as making any changes to a web page, which can make a difference with improving your website speed and loading times, and is also good for your SEO.
We can also write website content for you, update any technical aspects, or add advanced features to your site content.
Building a nice website is only the start of a successful online business, it takes more work and effort to make your website noticeable to the right audience. The art in advertising online is to get web traffic that is most likely to purchase the products or services you provide.
Website marketing is the bridge connecting your brand to a vast sea of potential customers. Through a blend of strategic content, SEO, and data-driven campaigns, we position your website front and centre in the digital marketplace.
The good news about this form of marketing is that it is within reach of most online business owners, whether you do it yourself or hire a Forest Web Design Reading do it for you.
Forest Web Design Reading can help you advertise and promote your website to the right audience on a variety of platforms, including Google, and social media marketing on social media platforms like Facebook etc. We can also appraise any existing campaigns you have set up.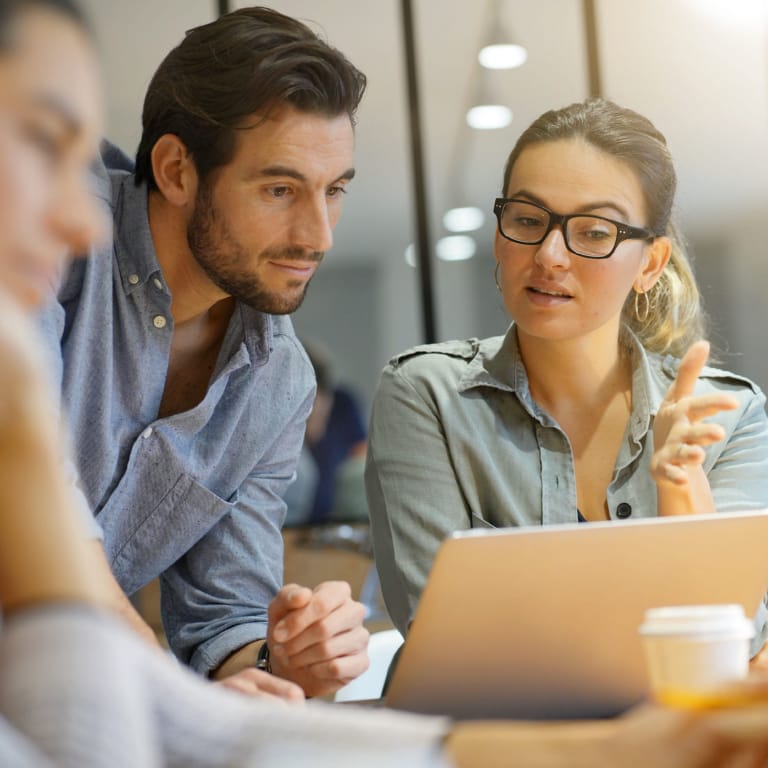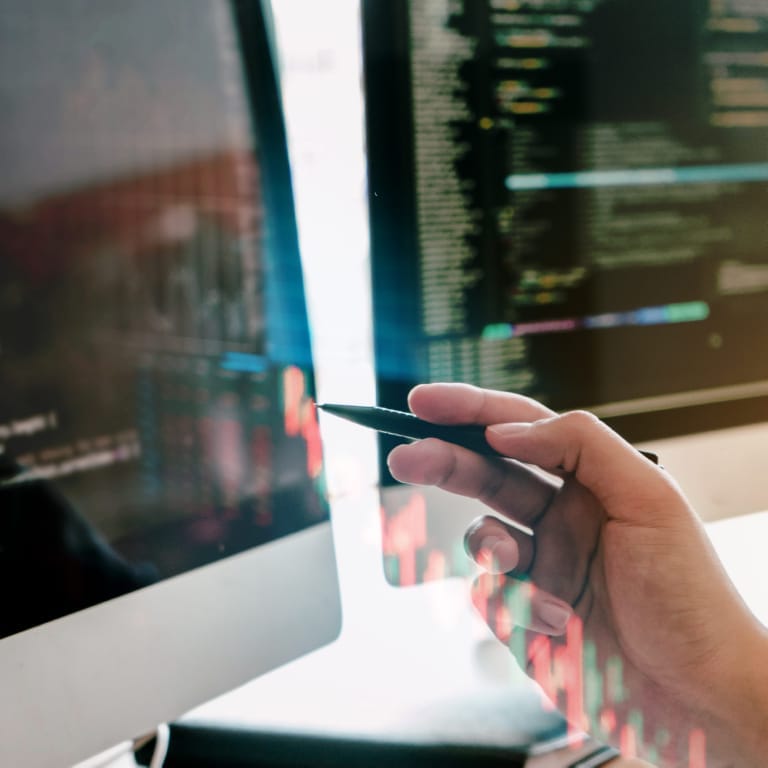 Bespoke web design Reading.
We believe every business deserves a unique website of its own. While themes and pre-designed templates have their place, nothing delivers conversions and brand awareness like a bespoke website – designed from the ground up by an experienced website builder.
We take the time to research the market, assess what competitors are doing, understand your business objectives and develop a unique brand identity. And that all happens before the design process begins.
We encourage all our clients to choose the bespoke approach to web design in Reading, as we believe it delivers a faster, more effective website. As our web developers remain in full control of the code, we avoid the speed-limiting excess code that can often affect page loading times and user experience which is also great for technical SEO.
Custom-made websites might cost more than out-of-the-box templates, but they're always more cost-effective. Because we can create a user experience designed to showcase your products or services, you'll recoup your investment faster – thanks to higher conversion and customer satisfaction rates.
Fast & lightweight web design.
Search engines such as Google reward fast, lightweight and user-friendly websites with higher positions on search engine results pages. That's why speed and performance are always priorities.
WordPress websites that rely on pre-built themes and templates always suffer from slower-than-average loading times. This happens because they're usually stuffed with unnecessary code. Our web developers strip our code down to the bare bones – ensuring speed and performance at all times. Our website builder has years of experience doing exactly this.
You could create a stunning website, packed with useful information and exciting features; but if it languishes on page five of search engine results because it's too slow, no one will ever see it. Our website builder team have developed a range of techniques and strategies designed to keep all our websites lean, mean and super-fast.
Another benefit of a fast, lightweight web design is the technical SEO benefits it gives to your website. Reach out to us now to discuss your new, super-fast and fully bespoke website today.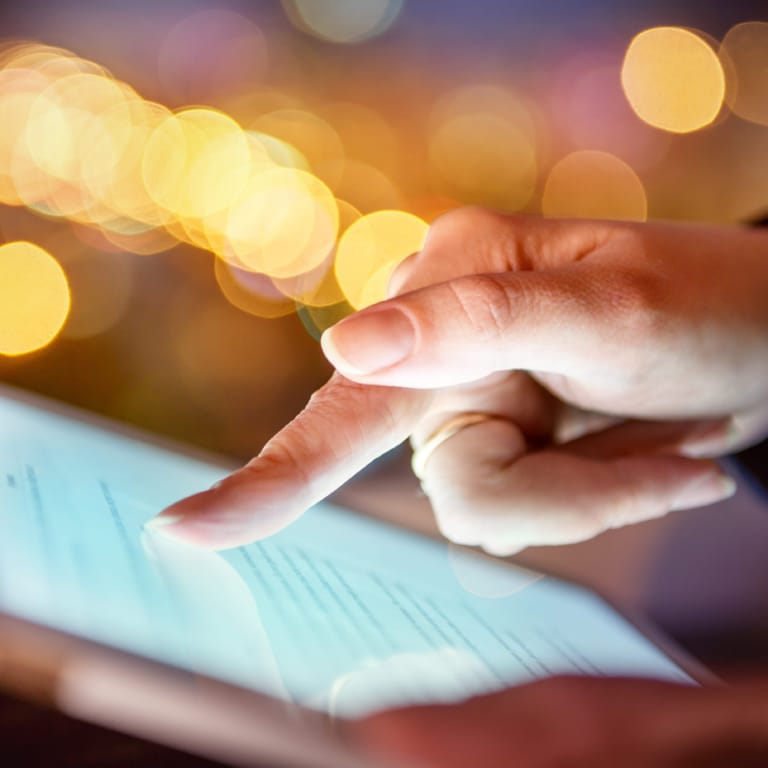 Starting an online business?
Turbocharge your new business from day one with the help of our web designers. Everything you need to get a new website online.
Design and branding services.
Affordable website cost.
Expert guidance.
Start your business
Replacing your website?
We can safely replace your existing website with a brand new website and ensure a smooth transition during your website upgrade.
Overhaul your online presence.
Cost effective upgrade.
Safely launch and redirect.
Upgrade your website
Need a higher ranking?
Accelerate your website's charge up the search engines with our expert assistance. We provide an effective bespoke SEO strategy.
SEO expertise with results.
A value-driven SEO strategy.
Ongoing support and expertise.
Improve your ranking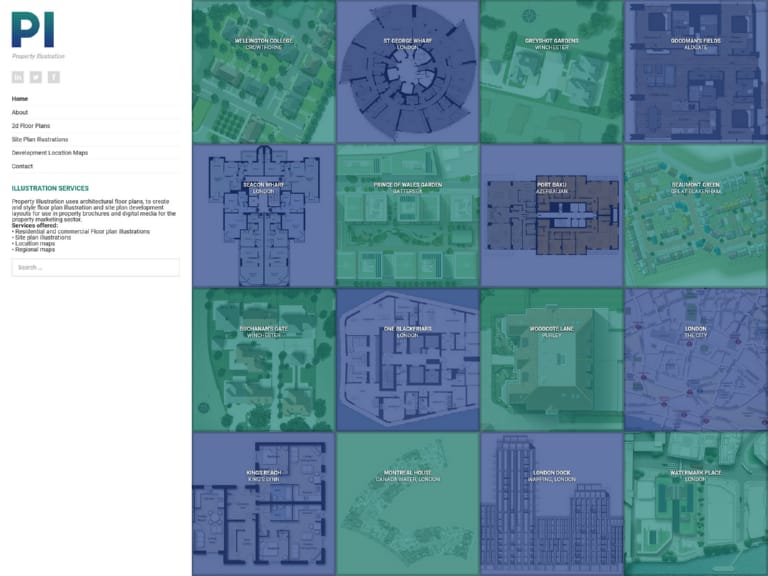 Property Illustration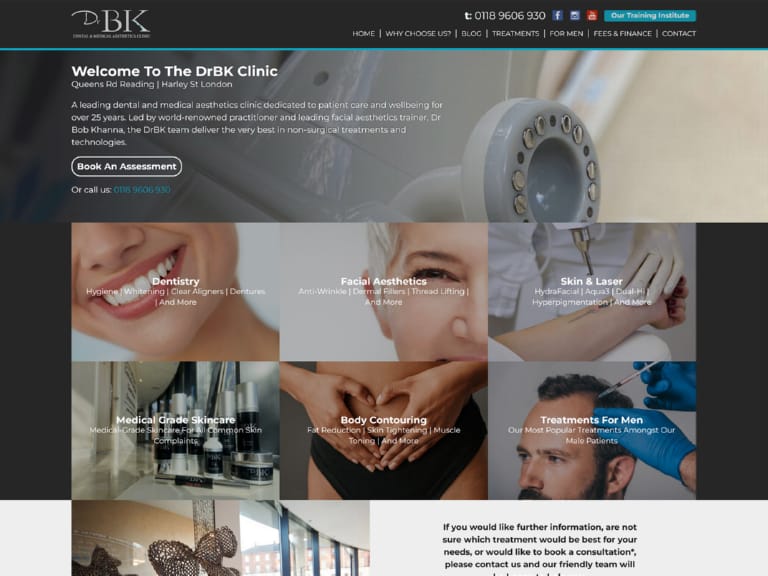 DrBK Clinic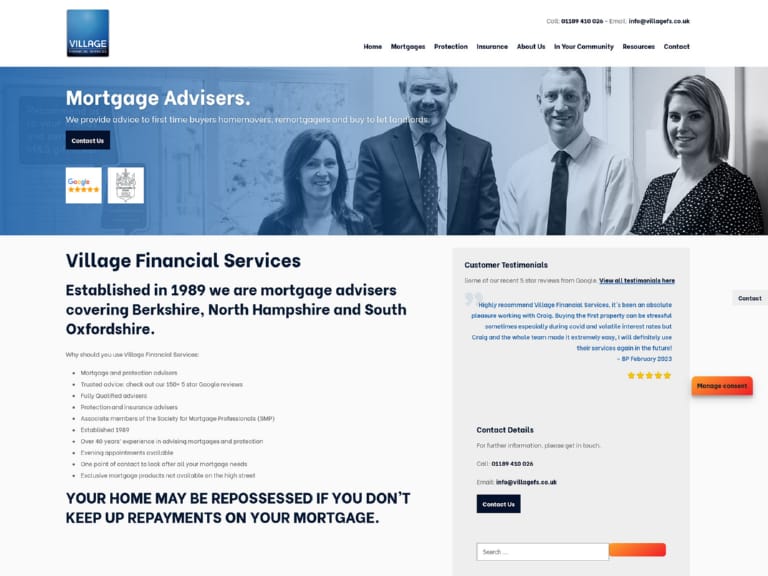 Village Financial Services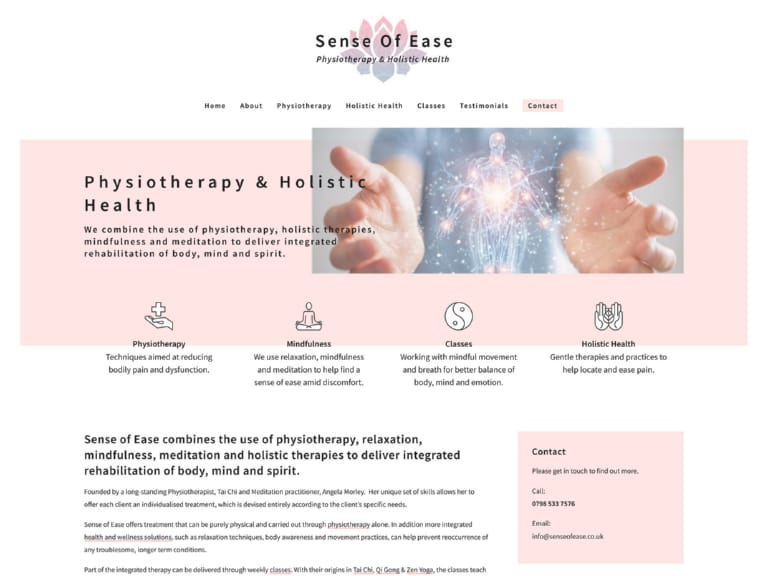 Sense Of Ease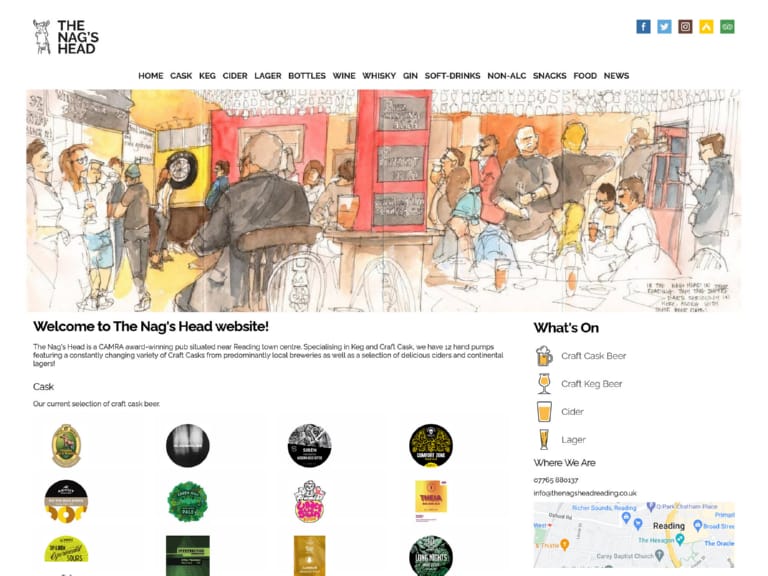 The Nag's Head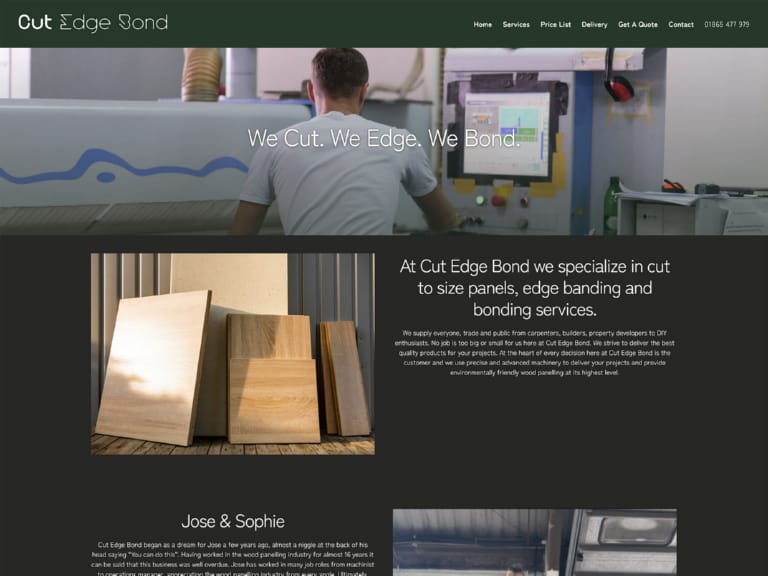 Cut Edge Bond
Web design Reading FAQs.
Here are some frequently asked questions about our web designer services, costs and timeframes.
How long does it take to build?
It usually takes between 3 to 8 weeks to build and design a new website, depending on things like how much design work is required, whether you already have your content ready to go, and how complex the web design is. We are happy to work at a pace that suits you.
How much does a new website cost?
Prices start at around £500 for a small, simple website. The cost will depend on what kind of website you require. The more elaborate the design and the larger the website the more expensive it will be. Whatever your budget, we have the perfect web design for you.
Can you replace my existing website?
Yes – if you have an existing website that needs replacing we can design and build you a new one and then replace your existing website when ready. Your new website will be faster and better built than the old one which should result in a ranking boost.
Can you help with everything?
We offer a complete solution to get your online business launched, including domain names, designing a logo / branding, email accounts, a professional website, adding web pages, launching the website, and the first year of hosting free.
What are the ongoing costs?
Your first year of website hosting, domain name registration and email addresses are free, so your only ongoing costs will be these renewals the following year. We have optional ongoing services available such as website management, SEO and digital marketing.
Can you host my existing website?
If you have a simple HTML website or a WordPress website we can migrate your existing website to us. Just pay a small migration fee and your website hosting for the year up front and you can benefit from our lightning fast web hosting.
Grow your business!
Speak to one of our expert web designers to discuss how we can help your business to leverage the power of a great website.
Contact Us
FULL SERVICE DIGITAL AGENCY
Web design Reading.
We design and create optimised, custom-made websites for businesses of all shapes and sizes. Our experienced web designers will listen to your requirements, assess your business's needs and deliver a fast, user-friendly website that delivers conversions.
Website SEO.
Whether you need a new website or yours needs optimising, we can help! A good SEO content marketing strategy will help you build up web traffic and target visitors. Our SEO services are affordable and tailored to your business and budget.
Logo & website branding.
Get a beautifully designed website and we'll create a logo and brand identity that encapsulates what your business is all about. We know how to create visuals that resonate with target audiences and help businesses to stand out from the competition.
WordPress website.
Our WordPress developers have a wealth of experience in using the world's largest CMS to create truly stunning websites. Whether you have a theme you'd like to use or need a custom design, we'll create something that catches the eye.
Digital marketing.
We'll help you to leverage the enormous sales potential of the online world by creating a digital marketing strategy designed to deliver your objectives. We aim to reach the widest possible audience with the lowest possible spend.
Mobile friendly website.
We create mobile-friendly and responsive websites that look great and work perfectly on screens of all sizes. As most web traffic comes from mobile users these days, we'll help you tap into a huge and ever-growing market.
Website maintenance.
Safe, secure and fully functional websites are more likely to deliver high traffic and conversation levels. Let us take care of the maintenance of your site, as well as updates and upgrades – so you can concentrate on your customers' needs.
Website consultant.
Thinking about making changes to your website? Want expert advice before modifying your online presence? We're here to help. Our experienced website consultants will appraise your site, listen to your plans and help you plan a successful strategy.
Website hosting.
We'll help you to harness the full power and potential of WordPress with fast, reliable and UK-based hosting you can rely on. This managed service will keep your website running smoothly while you concentrate on running your business.
The Forest Web Design Reading journey.
We have been delivering custom web design projects in Reading since 2013. And the secret to our success? It's our unwavering commitment to creativity, value for money and originality. That's why our customers keep coming back. And it's also why we've received dozens of amazing customer testimonials over the years.
Over the years, we've successfully launched more than 100 websites for businesses and organisations across Reading, Berkshire and the wider Thames Valley area. Local businesses trust us to grow their audience and deliver sustainable growth because we have a proven track record of success, both in website design and SEO.
We specialise in creating, improving and growing online presences in Reading. From web development to digital marketing to SEO to branding and logo design, we're helping businesses in Reading to turbocharge their online businesses.
But we want to do more. We're not just web designers in Reading; we're proud members of our local community. So we do everything we can to give back, including offering discounts to charities and nonprofits in the Reading area.
About Reading, Berkshire.
And speaking for website design in Reading, we always love the opportunity to wax lyrical about our beautiful town. Located just a 30-minute train ride from central London, Reading is a thriving centre for business and commerce. Some of the UK's biggest businesses have a presence here, which has created a vibrant and dynamic local economy over the years.
Known for its biscuits, flower bulbs and beer, Reading is a historic town with a proud history of innovation. Our humble town is home to robotics companies, AI firms, e-commerce specialists, cyber and digital innovators and some of the most exciting fintech companies in the world.
We work closely with businesses and nonprofits in Reading to deliver their online and digital business goals. So whether you need a web development agency, a branding specialist or an SEO expert, get in touch today.
Berkshire web designers.
Beyond Reading's borders, the broader expanse of Berkshire beckons. Berkshire seamlessly blends its regal heritage with a forward-thinking approach to commerce and technology.
Berkshire is not just a hub of historical landmarks; it's a thriving ecosystem of businesses, from start-ups in Slough's trading estate to tech innovators in Bracknell's Silicon Valley-inspired corridors. We're eager to collaborate with businesses and nonprofits across Berkshire. If you're seeking a web development partner in Berkshire, reach out to us, and let's craft your digital future together.
Benefits of a new website design.
Getting a new website built gives you a chance to overhaul many aspects of your online presence and to improve your online strategy.
The better and more up to date it appears, the more attractive it will be to the potential customers.
Make your website faster.
The faster your website can download, the more confidence visitors having in the quality of your website. Conversely, the slower it downloads, the less likely they are to stay on your website. Our web design team are well versed in building fast websites.
Make your website more focused.
The longer your online business exists, the more it will change over time. You learn more about your customers and what will reach them. The most obvious benefit to improving your website is adding the latest features that best compliments your online business.
Improve your ranking.
Search engine optimisation (SEO) is the heart of your passive marketing efforts. Your website will be built to attract those who are interested in the services you offer. By infusing your website with proper SEO techniques, you can attract more people organically.
Easier website management.
You can do the updating yourself if you want to thanks to our use of WordPress. The WordPress platform is easy to use, making it a breeze for you to add, edit, or remove old content which helps improve the overall performance of your website.
Improve website branding.
Improve and refine your brand to make it even more effective. Updating the logo, modernising the website appearance, or making changes to reflect your business. Effective brand building is founded on creating a site that is modern.
Make it more mobile friendly.
Having a mobile friendly website that adapts to all sizes of screens is a must. One of the most straightforward methods of improving customer engagement and greater interaction is to create a more user-friendly, easier to navigate website.
Get rid of any clutter.
The best websites have the information customers need to make a purchase and nothing else. There is no unnecessary information, graphics, images, or the like that might distract or otherwise turn them away from your website.
Apply new market research.
As we improve the SEO of your website, we can improve your market research efforts, better identifying the type of visitor that is most likely to purchase from you. Meaning you get a more responsive customer base that purchases from your website again.
Improve your Google profile.
By improving your Google profile, you provide yet another advantage in reaching potential customers. An improved Google profile also means that your website will get new attention that will help it branch out and become more stable.
Mobile friendly web design Reading.
Over 50% of web traffic is mobile so it's important your website is responsive.
A website should look professional, convey your ideas and products effectively to your audience, and above all else, deliver returns on your investment. Websites can quickly become out of date or not work properly. Future proof your website by making sure it's responsive and make sure your customers / clients can find the information they need.
Responsive websites adapt to their environment and reposition their elements on the screen, depending on its size. Using a large amount of pre written rules, whenever a website loads the code in the background will figure out how big the screen is, and it will display the website according to those rules.
Responsive web design is a very important approach in web design aimed at building sites to provide the best possible browsing experience with no need for pinching, zooming and scrolling, ensuring that the site renders in the easiest way possible for the users to read and navigate.
Given that over 50% of internet traffic is now mobile, it's essential that your website is optimised for mobile and tablet, as well as desktop.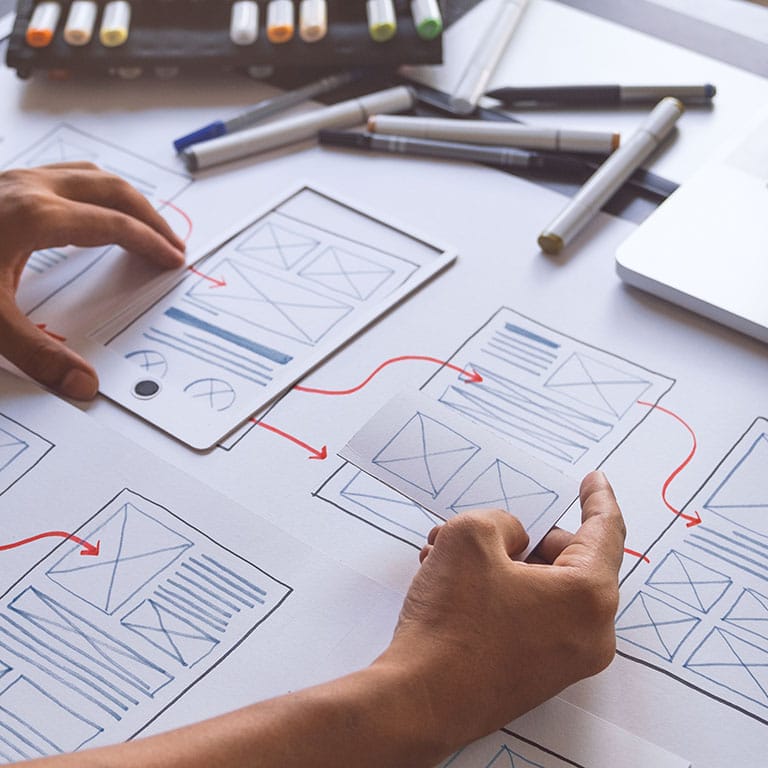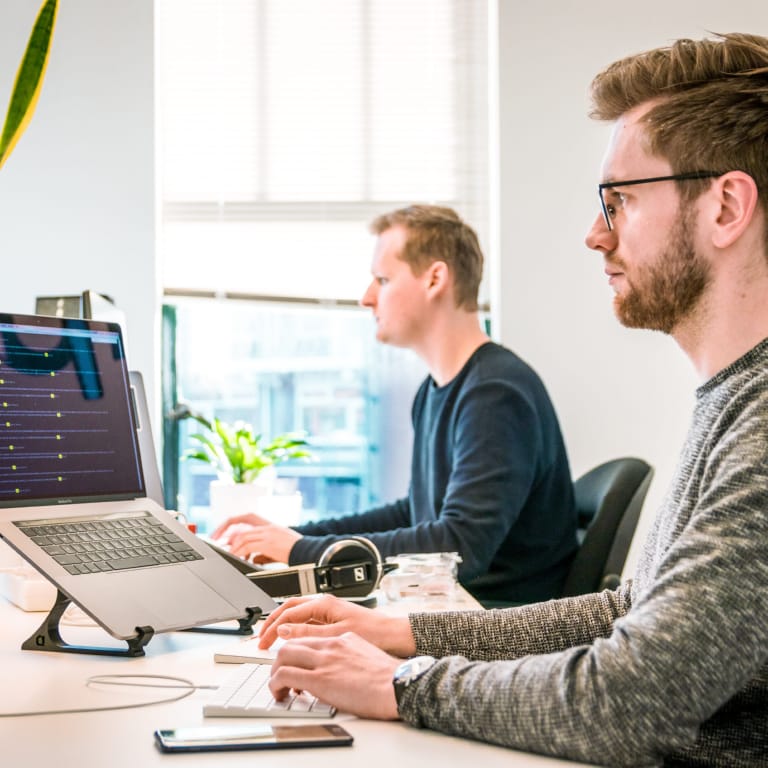 Powerful SEO built into your website.
We provide powerful SEO solutions for small to large sized businesses.
Good search engine optimisation is an integral part of web design, that's why we build it into your web pages as we're designing a website. This gives your website a great platform from which to build from as your website grows. The higher up the search engine listings your website is the more visitors you should get to your website, which in turn means more sales and more business.
SEO is the background work that goes on behind the scenes to make sure your site gets picked up and ranked highly by Google and the other search engines, which increases website traffic. For example if you were searching for "web designer near me" then we would hope to appear near the top of the list if you were in Reading. We add all the necessary features your site will need to be picked up.
If a part of your site can be optimised, it will be optimised! This is all part of the service, every site contains SEO included in the price, giving you a great start if you are a new company.
Every website is different, so we would create a custom website for you that matches up with your needs and budget.
Cost effective web design Reading.
Regardless of the size of your business we will have a package to suit you.
We build highly optimised and beautifully designed websites for all types of businesses so whether you're a startup, a small local company, or a large national company, we can build a professional looking and engaging website that fits your budget.
Affordable web design is a vital component for many small businesses and startups without the budget of an established larger company. Small companies or new startup companies need an affordable website that can grow and scale with them.
We use the WordPress content management system on the vast majority of our websites. WordPress sites are great value for money as the majority of functionality needed for most sites is already included.
If you do not wish to spend thousands on a fully bespoke website, we have multiple options for clients with a low budget. Affordable web design is a vital component for many small businesses and startups without the budget of an established national company.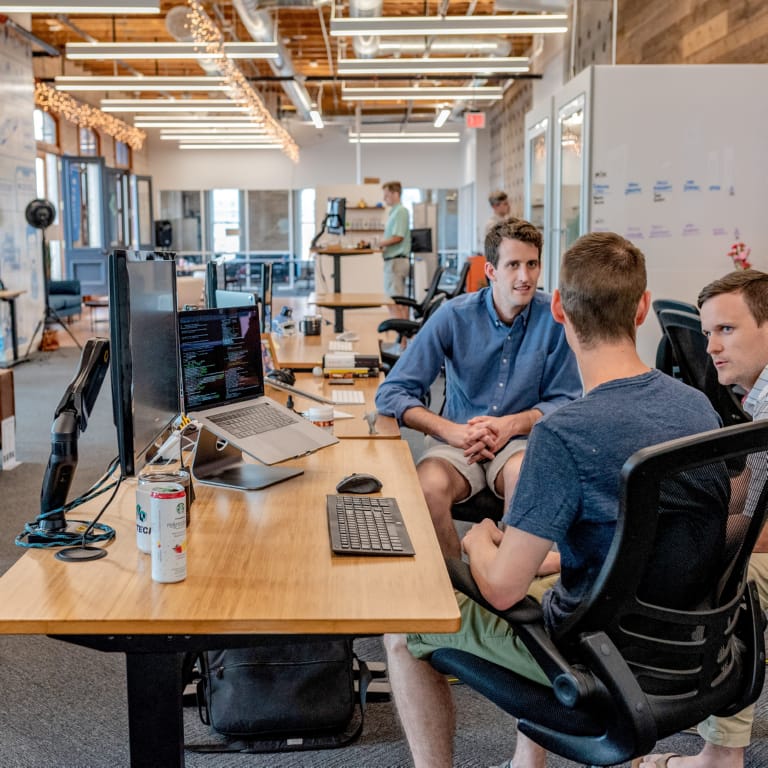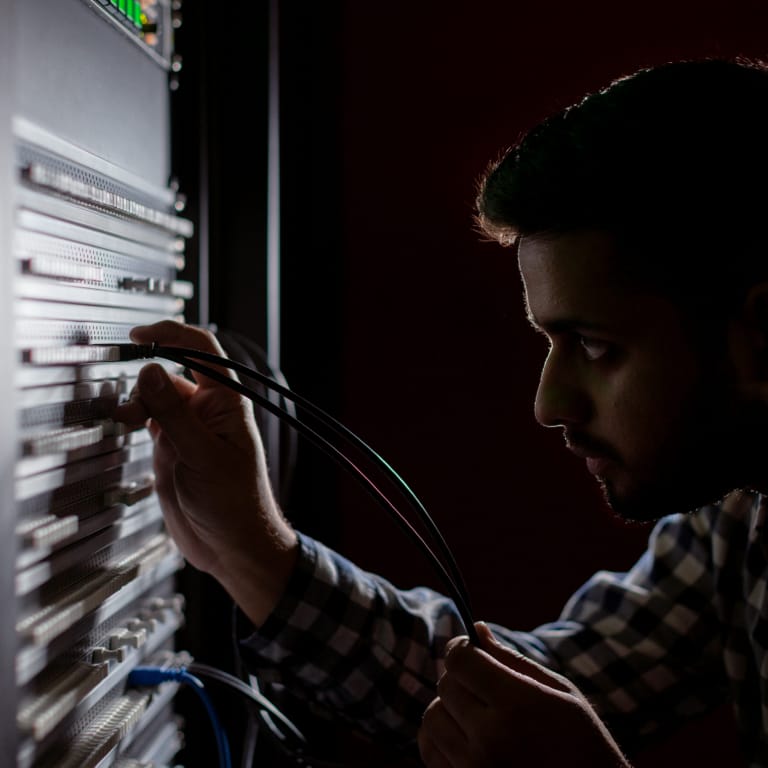 Fast & reliable website hosting.
The first year of hosting with us is free, helping you save money while expanding your business efforts online.
The key to all online businesses is having the right website host that properly displays and supports your site. This means a host that provide exceptional security, unlimited bandwidth, excellent services, and the proper reliability to know that your site is up and running 24/7. Speed, security and reliability are the three most important aspects of website hosting.
With our packages, the first year of hosting is free. That helps you save money while expanding your business efforts online. Having a free first year means that you can get more out of your online efforts while less money leaves your pocket. We understand that you may want to be in full control, which is why we offer packages that let you self-host.
We also offer a website management package, to keep your website fully up to date, using the best practices and the most robust security, as well as speed improvements using the latest code and technology and just generally improving the website over time.
Your website fully managed.
Keep your website in safe hands with professional website management.
If you are too busy to manage your own website, or want the peace of mind that comes with professional management, our website management package will be ideal for you. We regularly keep your WordPress website up to date and secure with the latest platform updates. Our service includes regular code upgrades for increased website speed, plugin upgrades and security upgrades as they are required.
Whether you are launching your website for the first time, or you could use access to some new content to build up your SEO, we can apply the right changes and best practices that you need to get more value out of your website.
Our website management package is also available with basic SEO, which includes a professionally written blog post / news article each month and optimising your existing content as well as any new content you send us.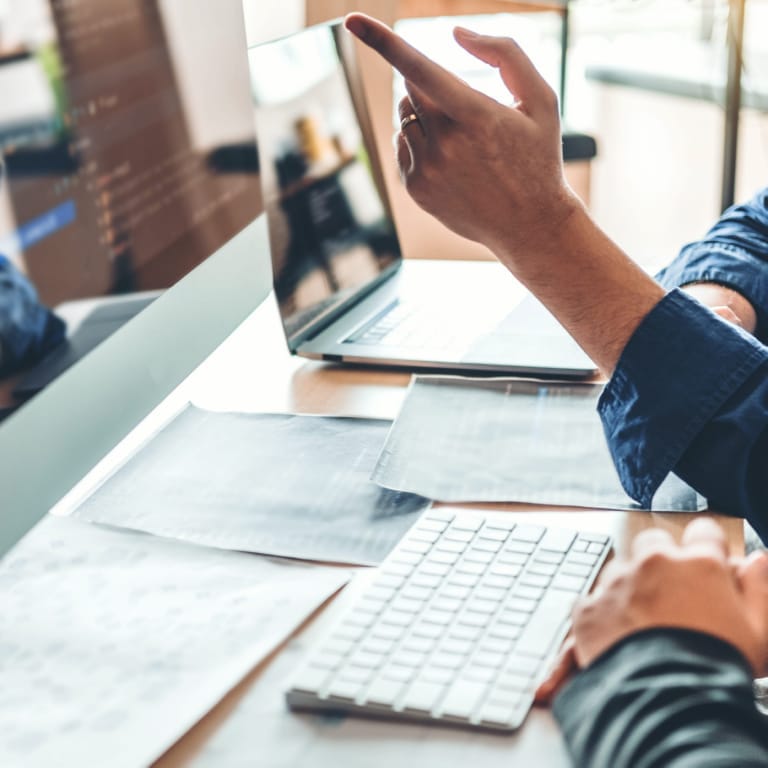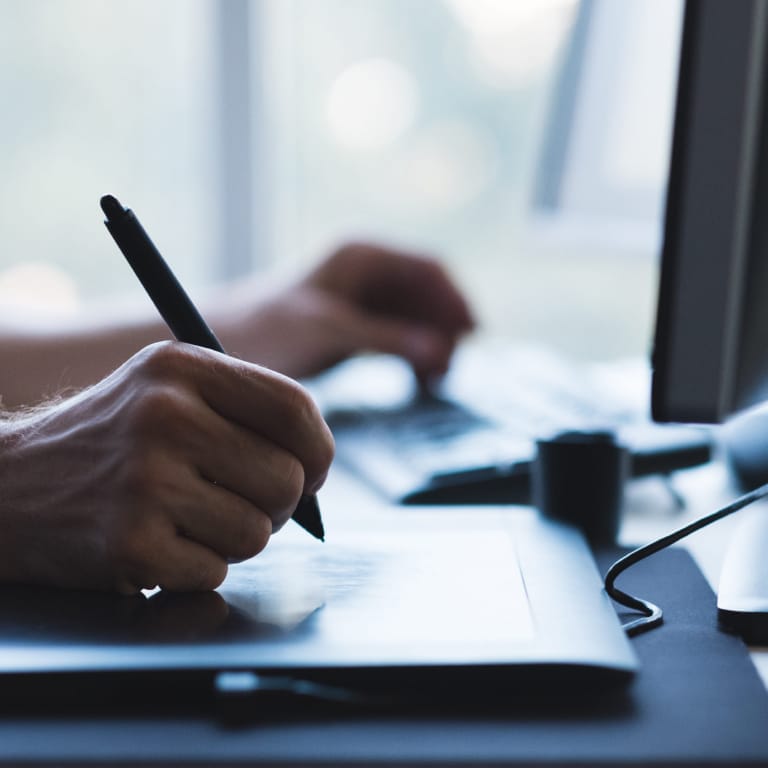 Logo design & branding included.
Branding is extremely important for creating an online presence that attracts customers.
We create logos, graphics and branding that can be as simple or as detailed as you require with a variety of file types available upon completion. You have access to full rights to use your logo and any images that we create for your branding and in any way that you see fit.
A professional logo and branding that's in tune with your desired audience it will make it easier for you to stand out online. Getting your new logo and branding designed at the same time as your website ensures they both carry a similar colour scheme and have a design that is in tune with each other, presenting a unified branding front.
Your logo and branding can match your vision and we deliver a simple design process that puts you in charge of the end design for your logo. This can also include icon design and other elements on the page.
We work in a wide range of industries and offer logo and branding support to assist with website creation, social media accounts, business print materials and more! Contact us today to learn more about logos and branding for your website.
User experience (UX) built in.
The role of a web developer extends beyond just coding. It's about creating an experience, a journey for the user.
At the heart of user experience lies UX/UI design, a discipline that focuses on how users interact with websites. It's not just about aesthetics; it's about ensuring that the visual hierarchy is clear, intuitive, and leads the user seamlessly from one section to another.
These principles guide the creation of websites that are not only visually appealing but also user-friendly. They ensure that users can easily navigate the site, find the information they're looking for, and engage with the content in meaningful ways. By adhering to these principles, we create websites for clients that resonate with their target audience and drive engagement.
Web standards play a pivotal role in this process. They ensure that websites are accessible, consistent, and optimised for various devices and browsers. By following these standards, we ensure that the aspects of web design, such as layout, typography, and colour schemes, work harmoniously together, providing a cohesive and pleasant experience for all users.
Our expertise in UX/UI design creates a website that not only looks good but also functions seamlessly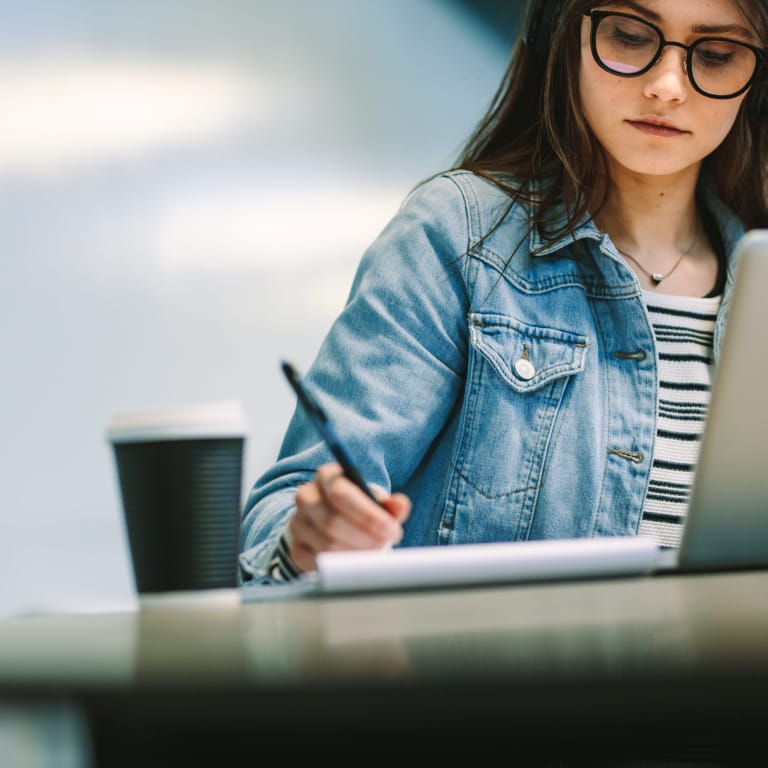 OUR EXPERTISE
Web design.
A brand new website design can help boost your online business and reach more people.
Web development.
We can custom build you a bespoke website that perfectly matches your needs.
Website SEO.
Reach more customers and boost your ranking with our high performance SEO packages.
Responsive website.
Every website we build is 100% mobile friendly, fully responsive and easy to use on mobile.
Website branding.
We can provide a logo design, branding, and a beautifully design website.
Website support.
After launch we will look after your website and can make all kinds of updates for you.
WordPress website.
We utilise this powerful CMS to create all kinds of websites suitable for any business.
Website consultants.
With over 20 years experience building websites speak to us first before your new project.
Digital marketing.
Marketing your website can be difficult, our digital marketing packages increase traffic.
Website builder.
If you already know exactly how you want your website to look we can build to specification.
Web design near me?
We have successfully launched over 100 websites for local businesses in Reading, Berkshire.
Making a website.
If you have started making a website we can help, or build a replacement.
Creative designers.
We can work with your team to create a beautiful and bespoke custom website.
Design agency.
We can provide you with a logo design, website branding without the agency prices.
Digital agency.
Digital services to improve your website, increase visitors, followers and engagement.
Web design services.
There are many different aspects that go into a good website design, read more here.
Grow your business!
Speak to one of our expert web designers to discuss how we can help your business to leverage the power of a great website.
Contact Us