How our SEO services work: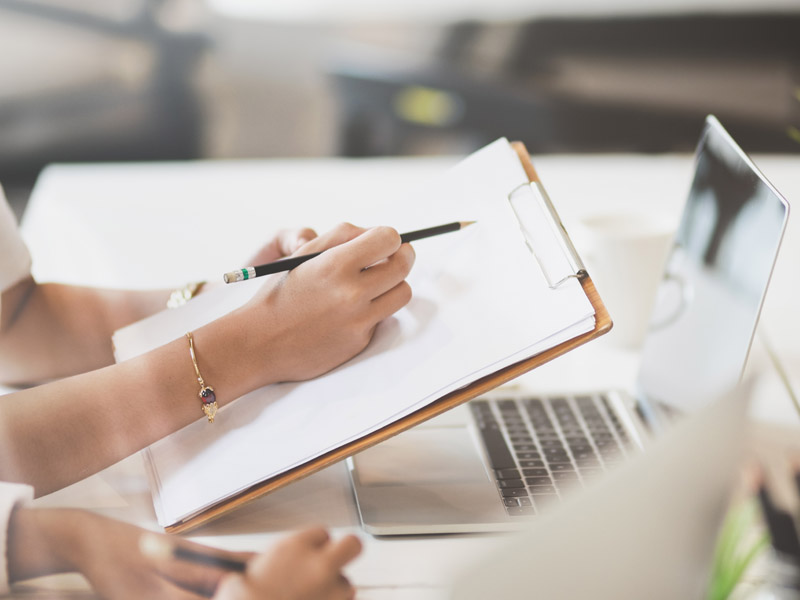 1. Website SEO Appraisal
If your website is not performing, we can appraise it and tell you where and how it can be improved.
During the appraisal we inspect the quality of all aspects of your site and all the content on it, and all other off-site aspects that might affect your search engine ranking.
There are 100s of different things that search engines look for when they are ranking your site.
Our SEO Reading team use a wide range of tools allowing us to rate your site as well as inspecting the source code and layout / structure of your site. These all determine the visibility of your site to potential visitors.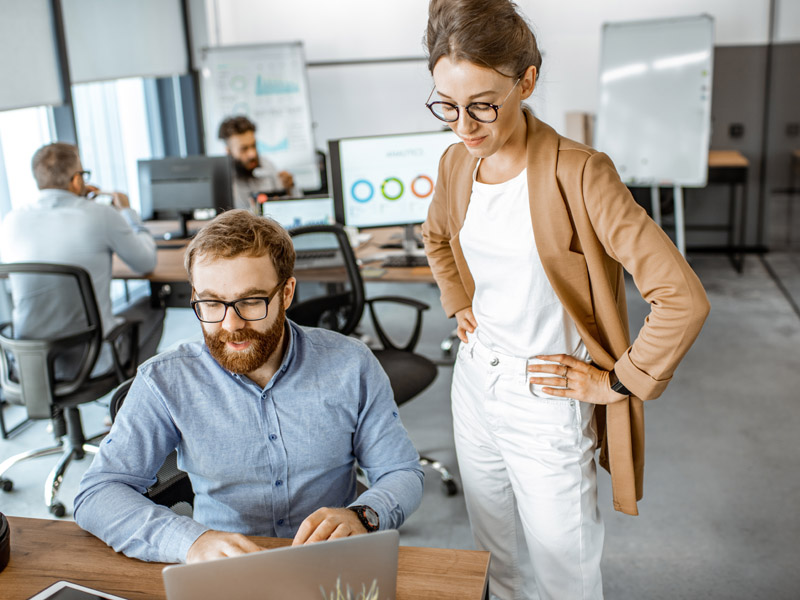 2. Initial SEO Work Performed
Once the appraisal is complete, we will present you with a list of things that should be changed, along with our reasoning and explanation. The issues we identify will be organised into urgent, important, and optional improvements.
You can decide what you would like us to fix and over how long a period, keeping you in control of the work undertaken and your spending.
Our SEO Reading team will then get to work improving your website. Once your website has been repaired and is a good platform from which to grow, an ongoing SEO campaign can start.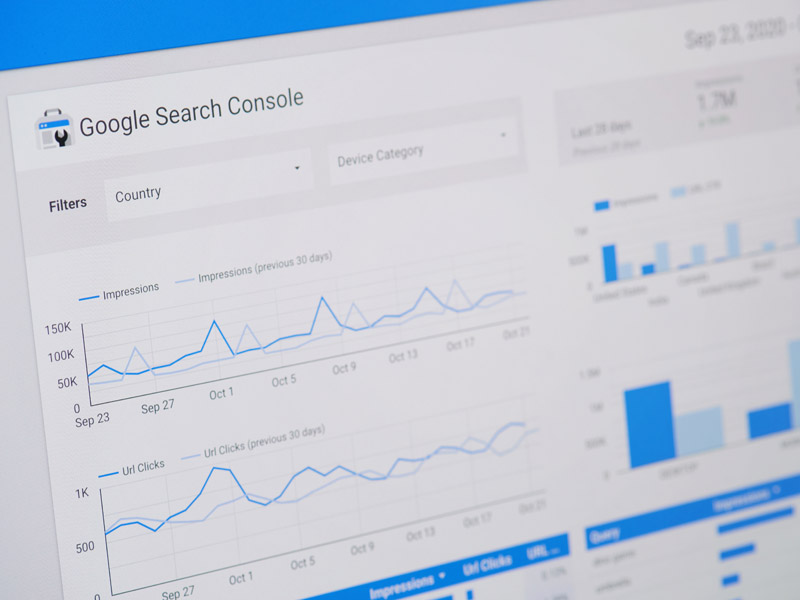 3. Ongoing SEO Package
Ongoing SEO work allows us to improve your website naturally over time, working towards long term goals and targets. We work with you to identify the best search terms for your business, and integrate these into your website so that your search engine ranking increases.
We streamline our efforts and pick the best search terms that will give you more visitors and more conversions.
Each package is different and is tailored towards your goals whilst keeping your budget in mind. By taking a complete approach, we can help you bring in more visitors and improve the quality of their experience on your website.
Your Questions Answered
1. How much does SEO cost?
Our starter SEO package costs just £50 a month. With the addition of new content provided by our copywriter the price starts at £100 a month. Every business is different so each SEO package will be tailored to the needs of your website, your industry and your budget. Our SEO services are pay as you go, cancel any time.
2. How long does it take?
Results are never instant with SEO. The time it takes to achieve a better ranking depends on how competitive your industry is, the level of your competition and the starting quality of your own website. If there is something wrong with your site you can expect instant improvements once resolved. SEO results build up over time.
3. What sort of SEO do you do?
We regularly add quality new content to your website, growing your site over time and providing better information to your customers. We also make incremental improvements everywhere on the site, to your images, website speed and user experience. Our research and optimisation is highly targeted and customer focused.
4. Are your SEO methods safe?
We only ever use safe methods and avoid anything which could lead to your existing ranking being harmed. All the methods we may use on your site have been tested on our website first. Our customer first approach aligns with search engine philosophy. Everything is properly registered and can be managed with feedback from Google.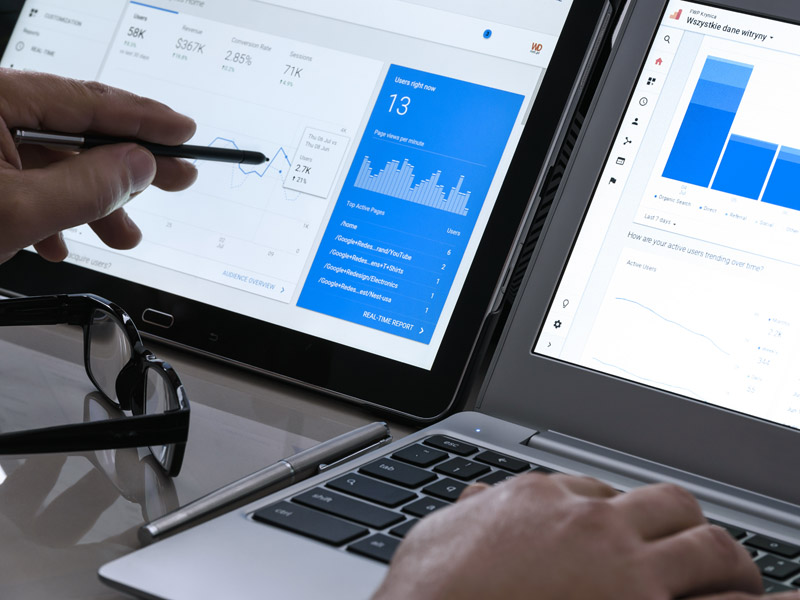 SEO Basics
The peace of mind knowing your website is properly set up, configured and launched online.
If you are not pleased with your existing ranking you may be wondering what is wrong with your website, or whether your website has even been correctly configured and launched properly. The old saying 'build it and they will come' does not apply online – you have to proactively launch your website and set it up so that it can be managed, maintained and improved.
Whether we have just built your new website or optimising your existing site, we will ensure that your website is properly launched and linked up with Google and other search engines, including a business profile on Google Maps. Your website will also be correctly configured with no errors, nor using any detrimental or risky SEO practices.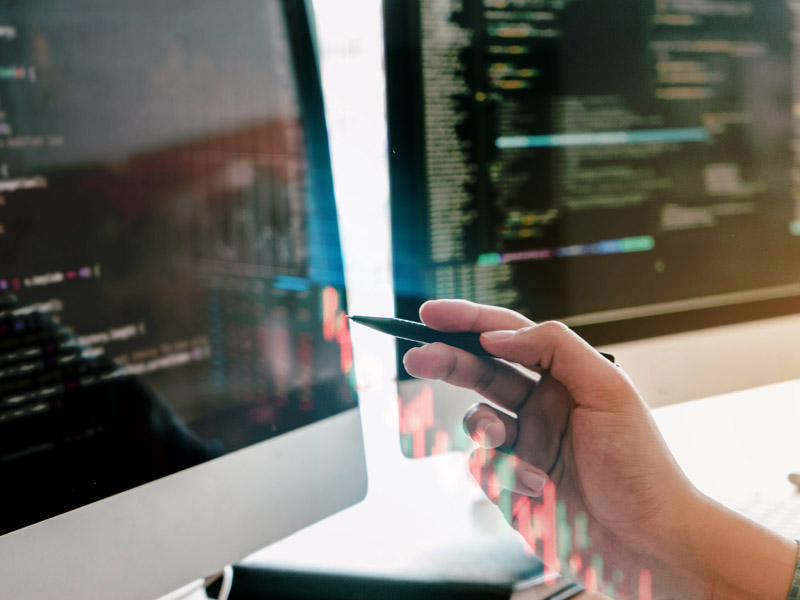 Website Optimisation
We optimise everything on your website giving you the best possible chance of a good ranking.
If something on your website can be optimised, it will be! After appraising your website, researching your industry and looking at your competitors, we will be armed with the right knowledge to optimally improve your website's SEO. Our SEO services improve your website as a whole – not just the ranking of certain pages.
With over 10 years experience providing SEO in Reading we have learned an enormous amount about how to optimise all kinds of websites in different industries. Our SEO Reading services are efficient, sustainable, and cost effective – we target what will work.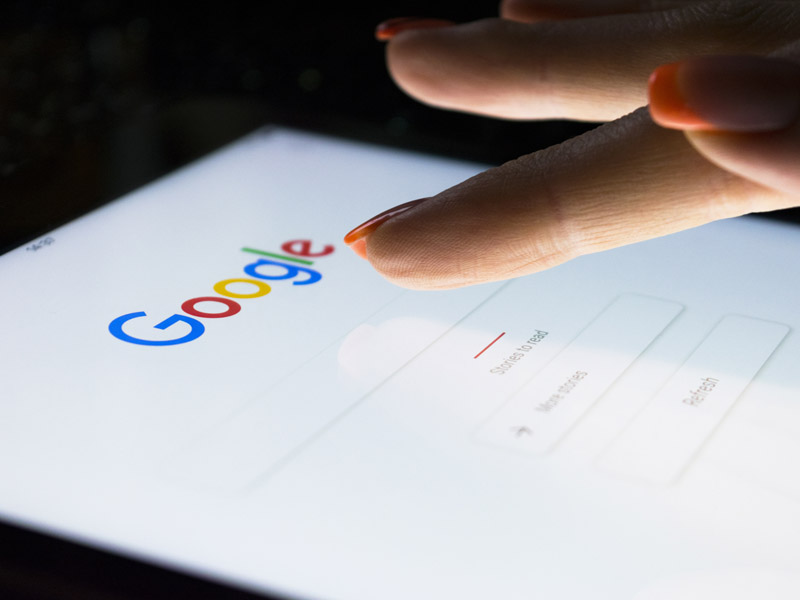 Local SEO Reading
Make sure your local customers know where you are and what you offer.
Having a good local profile online can inspire confidence in your company. With correct local SEO in place, potential customers local to you can easily see where you are and what you offer, and whether you are open. Depending on your business, aiming to get more local clients is a sustainable way to grow your business.
For those who own restaurants, retail stores, and other businesses that depend on foot traffic to generate profits, local SEO strategies can help you find new customers online. Local SEO means that the searches are conducted with finding sources of products or services within a short distance of the person making the search. To ensure that your business is highlighted, you will need to add local SEO (SEO Reading) so that potential customers will find you.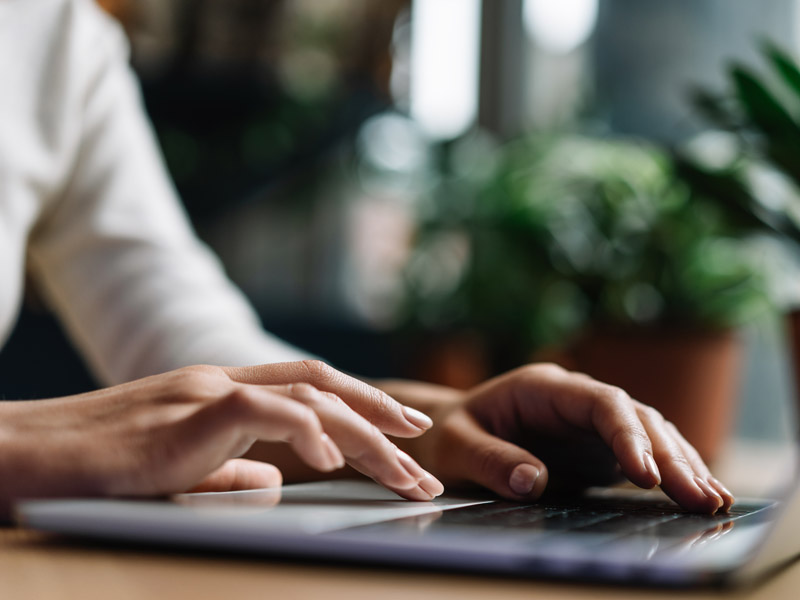 Content Marketing
Our website copywriting & content management services help improve your SEO and increase your rankings on the search engines over time.
No matter how much you know about your products and services, writing exciting and relevant information about them on your new website can often be the hardest part of setting up a new site. Website copywriting can be difficult. However, it is extremely important for a good website ranking!
Our content marketing and copywriting services are best utilised on an ongoing basis. We will regularly write new highly optimised content for you and add it to your website and any social media platforms. Not only does this engage your customers, but it also regularly adds keyword rich content to your site, giving you an SEO boost and growing your site.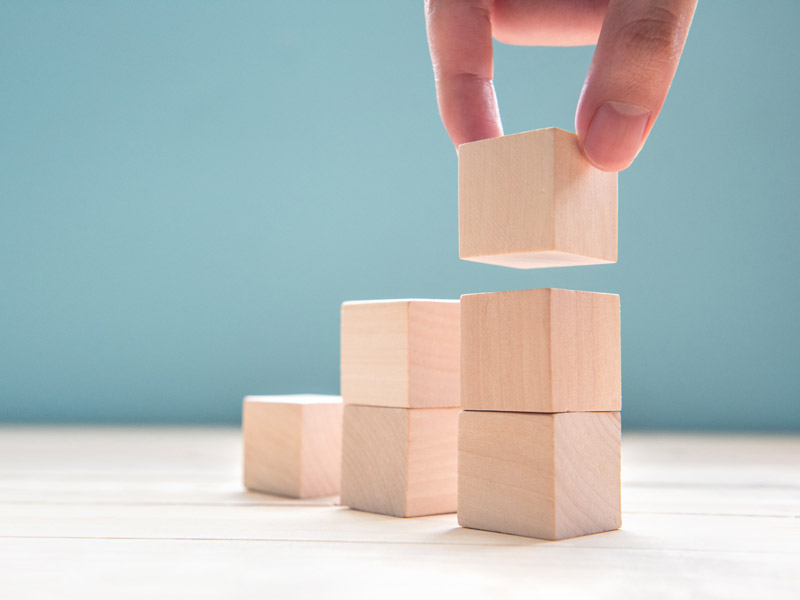 Link Building
Link building is a critical yet often misunderstood aspect of search engine optimisation.
Backlinks are one of the cornerstone methods of improving search engine rankings and providing greater authority and presence for your site. They are one of the most effective means of improving the SEO presence of your website. However if you don't know what you are doing you could end up getting penalised with a lower ranking, or worse still – being delisted.
A good backlink will not only come from a more authoritative site but be related to the topic that is the subject of your page. The use of backlinks goes back to the beginnings of search engines as they represent a solid foundation that your site is worthy of being ranked.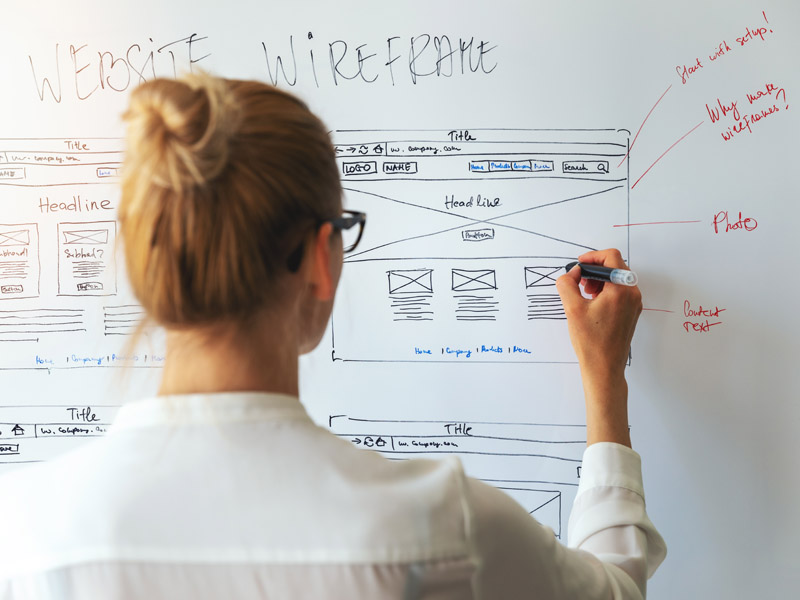 Regular Website Improvements
Keeping your website up to date and making sure it follows best practices can improve SEO as well as user experience.
Regular improvements to your website will keep things clean, fast, and running as smoothly as possible. This is good not only for your customers, improving user experience and conversion rates, but also your website ranking. A fast and healthy site will perform better on the search engines.
A faster and better built or maintained website free of bloated third party software also means a better SEO score on Google. Your website will be built, configured and optimised to receive a better score on Google search results, we regularly get scores above 95/100 on Google Page Speed Insights.
The Benefits Of SEO in Reading
If you are try to decide whether or not you should consider performing search engine optimisation on your website, it is important to weigh some of the benefits of SEO in Reading. The return on investment with search engine optimisation makes it one of the best choices for your marketing budget. Learn more about how we could improve your website SEO.
More sustainable than PPC
The effects of SEO are relatively permanent and this makes it much more sustainable than traditional advertising or pay per click where you have to continue paying for visitors each month.
Significant business improvements
The cost of SEO is relatively small, the added value it can bring your business offers a massive ROI. Investing in SEO can increase your customer base in a sustainable and long term way.
Permanently improves brand recognition
Working to improve your website ranking will place you alongside or even above much larger companies, increasing the profile of your business and establishing trust amongst your customers.
Bypassing your competition
Even though your competition may be spending more money on advertising, a quality SEO strategy can often place you ahead because you're using your marketing budget more intelligently.
People visit your site for free
There's no need to pay each time somebody clicks on your website. You can employ an SEO strategy and have people visit your website for free because you are top of search engine results.
Constant improvement and monitoring
We provide ongoing monitoring for your website content and optimisation strategy. This makes sure that we are using the best strategy for improving your website SEO.
Your website becomes more user-friendly over time
Regularly improving your website's user experience makes it possible to bypass some of your competition because you're offering a more user-friendly experience to your customers.
Faster loading and easier to use websites
A big aspect of SEO today is technical SEO, improving load times and user experience. Your website will load on any device and is properly optimised for future web access as well.
Learning consumer habits
Learning more about the content that's most appreciated by your customers will often lead to learning more about consumer behaviour. We can improve your website based off of customer habits.
Establishing trust
SEO is also one of the finest ways that you can work at establishing trust is you are breaking into a market that's dominated by larger companies.
If there's one thing more important than how your website looks, or the content that's on it, it's SEO.
As it's so important, search engine optimisation is included in all our web design packages. Powerful SEO can help increase your website rankings. If your website has a poor SEO rating, then it will appear low down in the listings on search engines and nobody will find your site, no matter how good it looks!
Built in SEO included with all new sites.
Because SEO is so important, we built it into every layer of your new website for free, included in the cost of all websites and packages. We will discuss with you what your business is about and what your keywords are (what your customers will search for to find you) and set out a detailed plan to accomplish as much as we can given the size of your site.
Want to get more visitors to your site? contact us today.
How does our SEO service work?
We research your industry and plan your keywords with you
We build your keywords into your site naturally
Continuing these practices will increase visitors to your site
Whenever a search engine hits your website, it makes a log of all the words on the site, where they are, and what context they're in. The search engine will then decide how important you site is depending on all these words. Say for example that you sell red boxes, if you barely mention red boxes on your site, or if the words red boxes aren't appearing in page names, titles, image names etc then when a potential customer searches for red boxes, your site will be nowhere near the top and your potential customer will end up at your rivals website.
We can monitor your search engine rankings and tailor to your needs
We can quickly update to new techniques and practices
Along with good content, good seo will increase traffic and sales
This will increase visitors to your site over time, and slowly raise your site up the rankings until hopefully you are sat at the top of the pile! However there is a lot more to SEO than what's written above. To keep on rising and to keep attracting more visitors we will need to add new content to your site, and to refresh things once in a while. We will teach you how to accomplish this goal yourselves, or we can manage this for you on an ongoing basis, it's up to you.
Search Engine Optimisation is a detailed process in which all search engines crawl and index your site and rate it depending on its content. When someone searches for a particular phrase or keyword, the search engine goes through its catalogue to decide which site is the most relevant. Good SEO will enable your customers to find you more easily.
If you have already had a website online for a few years, you may have wondered why one month you may be #4 in the local rankings for your keywords, but the next month you could be down at #11, these fluctuations may seem small, but they can make a huge difference to the amount of people that see your site, and ultimately, how many products or services you sell as a result.
We provide full training and a checklist of good practices to follow
We can monitor your search engine presence on an ongoing basis
We can report back to you on your progress and provide ongoing seo tips
Most people when they are given a list of search results will skim over the list and pick a handful of websites to browse, therefore it is imperative that your listing not only sticks out, but that it is also as high as it can possibly be. People often don't navigate to the second or third page of search listings, so you can see just how important it is that the effort is put into good SEO practices.
Although Google is by far the biggest search engine company, with the largest market share, it is always a good idea to optimise your site for the other search engines, and to pay attention to how many people visit your site from those search engines. Your site may end up at #10 in the listings on Google, but at the same time you could be #1 on Bing. Keeping abreast of as many facets as possible will ensure you can keep on top of things and to optimise your site to bring in as many new customers as possible.