SEO agency in Reading, Berkshire
We improve your website ranking with powerful but safe SEO agency solutions.
Contact Us
Safe & organic.
As an SEO agency we have a proven track record of boosting website rankings and driving organic traffic, utilising the latest tools and practices.
Effective.
Get to the top of the search engines and reach more customers. Beat your competition with our SEO agency.
Bespoke strategy.
Our SEO strategies are bespoke and tailored to your unique needs and your business, to ensure you stand out online in your industry.
No contract.
We're confident you'll love the results we get, so we don't tie you down to a minimum contract length. Cancel any time if you like!
SEO services in Reading
A good SEO agency will build up organic traffic and boost your bottom line.
If there's one thing more important than how your website looks it's SEO. If your website is poorly optimised then it will appear low down in the listings on search engines and nobody will find your site, no matter how good it looks!
SEO in Reading is not just about keywords, it's about improving your website in general. Improving the experience that visitors have with your website increases the chance they will become customers.
If your website has stagnated or dropped down the search listings recently, or you have used another SEO agency but and have not seen the results you have hoped for, then we can help.
SEO packages include:
Compelling and optimised content.
Keyword and competitor research.
Safely sourced backlinks.
Emerge from the wilderness with a professional SEO agency in Reading.
Think you don't need an SEO consultant in Reading? Think again… and ask yourself four questions:
1. Is your website languishing in the lower reaches of search engine results pages?
2. Are you trying to get a new business off the ground?
3. Do you need the expertise of an SEO agency with a proven track record of success?
4. Have you noticed a sudden drop off in your organic web traffic recently?
If your answer to any of these questions is "yes", we can help. We provide affordable SEO services designed to get your website to the top of search engine results pages.
15 years experience.
Proven track record.
Suitable for all budgets.
Analytical SEO agency.
Increase organic traffic.
High return on investment.
Cancel any time.
Grow your business!
Speak to one of our expert web designers to discuss how we can help your business to leverage the power of a great website.
Contact Us
Local SEO agency.
SEO services aren't a magic wand that will get a website straight to the top of search engine results pages. There are probably hundreds of companies aiming for the same results, so the competition to get to the top is fierce.
That's why our approach to SEO Reading involves making regular improvements to a website in search of long-lasting results. We continually improve, test and monitor the websites we manage to ensure they have the best possible chance of reaching position one for the keywords we target.
We have all the knowledge and technical expertise to identify the SEO issues with a website. But we also have a wealth of experience in the real world. We know what works — and what doesn't. Whether your issue relates to content or a technical problem with your site, we'll find it and fix it. And we'll continually monitor and modify until we achieve success.
Our professional SEO services in Reading get to the heart of why a website isn't performing. We look under the hood to fully assess the engine that's driving your online business. And we develop the solutions that make web pages roar their way to success.
Affordable SEO agency.
Achieving top rankings on search engines doesn't always require a hefty budget. Affordable SEO services are designed to offer businesses, especially small to medium-sized ones, a cost-effective way to enhance their online presence.
By focusing on proven strategies, such as keyword optimisation, quality content creation, and organic link building, we ensure that your website climbs the search engine ranks.
The beauty of SEO is that it prioritises sustainable growth, ensuring that your site doesn't just reach the top but stays there. With the right expertise, even budget-friendly SEO can yield impressive returns on investment, driving traffic, boosting brand awareness, and increasing conversions.
OUR SEO PROCESS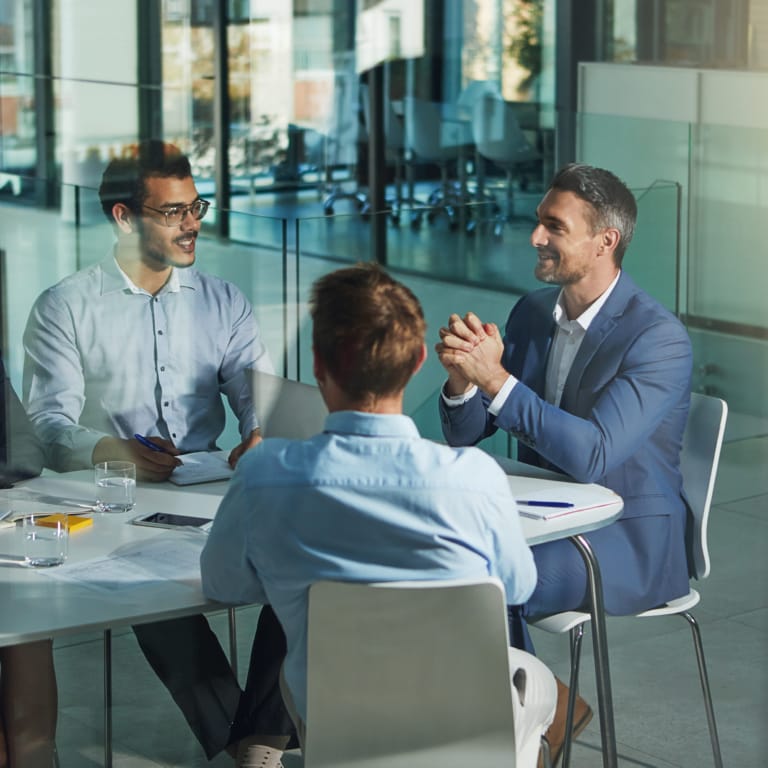 1. Website SEO audit.
If your website is not performing, we can audit it and tell you where and how it can be improved.
During the SEO audit we inspect the quality of all aspects of your site and all the content on it, and all other off-site aspects that might affect your ranking.
There are 100s of different things that search engines look for when they are ranking your site.
Our SEO Reading agency use a wide range of tools allowing us to rate your site as well as inspecting the source code and layout / structure of your site. These all determine the visibility of your site to potential visitors.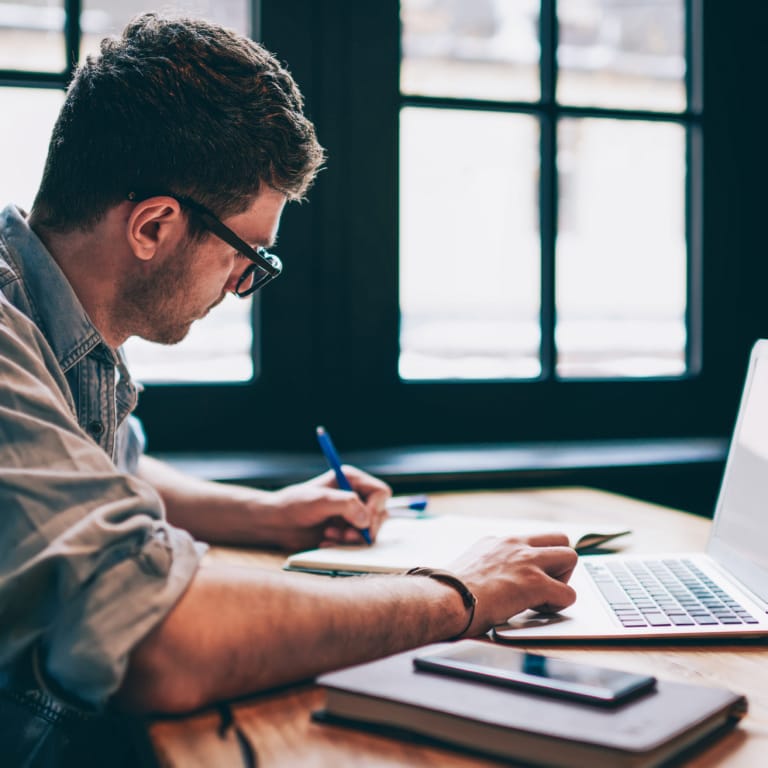 2. Initial SEO service.
Once the audit is complete, we will present you with a list of things that should be changed, along with our reasoning and explanation. The issues we identify will be organised into urgent, important, and optional improvements.
You can decide what you would like us to fix and over how long a period, keeping you in control of the work undertaken and your spending.
Our SEO service team will then get to work improving your website. Once your website has been repaired and is a good platform from which to grow, an ongoing search engine optimisation campaign can start.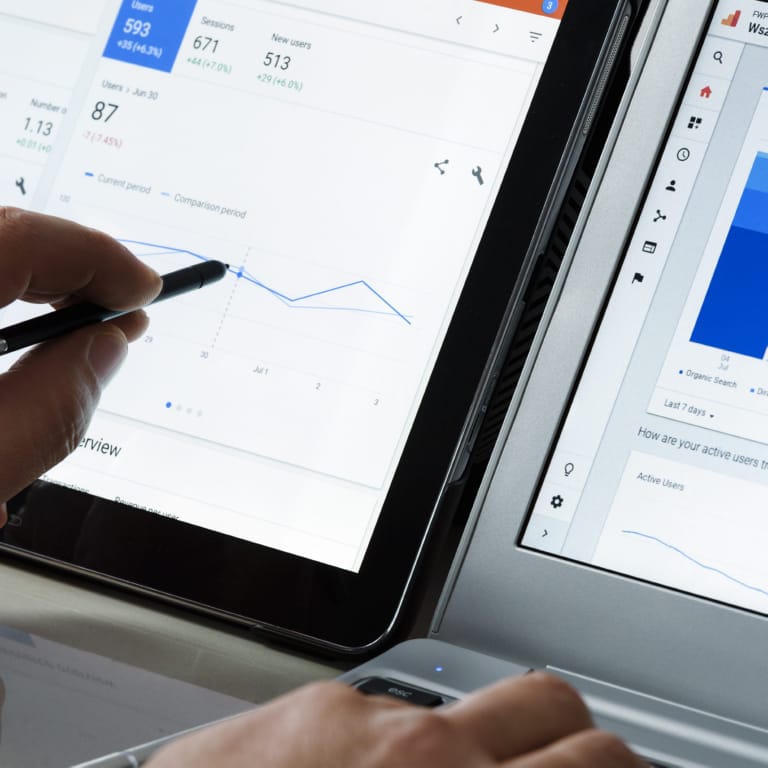 3. Ongoing SEO package.
Ongoing SEO work allows us to improve your website naturally over time, working towards long term goals and targets. We work with you to identify the best search terms for your business, and integrate these into your website so that your website ranking increases.
We streamline our efforts and pick the best search terms that will give you more visitors and more conversions.
Each package is different and is tailored towards your goals whilst keeping your budget in mind. By taking a complete approach, our SEO Reading service can help you bring in more visitors and improve the quality of their experience on your website.
Your questions answered.
Navigating the world of SEO can be a maze of jargon, strategies, and ever evolving best practices. We understand that you might have questions, and we're here to provide clarity.
Here, we address some of the most common queries our clients have about our SEO Reading services.
1. How much does SEO cost?
Our starter SEO service package costs just £50 a month. With the addition of new content provided by our copywriter the price starts at £100 a month. Every business is different so each SEO service will be tailored to the needs of your website, your industry and your budget. Our search engine optimisation services are pay as you go, cancel any time. We are a transparent SEO agency.
2. How long does SEO take?
Results are rarely instant with an SEO service. The time it takes to achieve a better ranking depends on how competitive your industry is, the level of your competition and the starting quality of your own website. If there is something wrong with your site you can expect instant improvements once resolved. Search engine optimisation results build up over time.
3. What's included with SEO?
We regularly add quality new content to your website, growing your site over time and providing better information to your customers. We also make incremental improvements everywhere on the site, to your images, website speed and user experience. Our SEO agency provide research and optimisation that is highly targeted and customer focused.
4. Are your SEO methods safe?
We only ever use safe methods and avoid anything which could lead to your existing ranking being harmed during our SEO service. All the methods we may use on your site have been tested on our own SEO agency website first. Our customer first approach aligns with search engine philosophy. Everything is properly registered and can be managed with feedback from Google.
5. What is on-page SEO?
On-page SEO, also known as on-site SEO, refers to the practice of optimising individual web pages to rank higher and earn more relevant traffic in search engines. It encompasses both the content of individual pages as well as the HTML source code and technical aspect of the website build. On-page SEO refers to most aspects of SEO that take place on your website.
6. What is off-page SEO?
Off-page SEO, also known as off-site SEO, refers to all the activities conducted outside of your own website that influence its rankings on search engines. The primary goal of off-page SEO is to enhance the domain's trustworthiness, relevance, and authority. This is achieved by other reputable places on the internet linking to your website, and effectively "vouching" for it.
SEO AGENCY SERVICES
SEO Basics.
The peace of mind knowing your website is properly set up, configured and launched online.
If you are not pleased with your existing ranking you may be wondering what is wrong with your website, or whether your website has even been correctly configured and launched properly. The old saying 'build it and they will come' does not apply online – you have to proactively launch your website and set it up so that it can be managed, maintained and improved.
Whether our Reading SEO agency have just built your new website or optimising your existing site, as part of our SEO service we will ensure that your website is properly launched and linked up with Google and other search engines, including a business profile on Google Maps. Your website will also be correctly configured with no errors, nor using any detrimental or risky search engine optimisation practices.
Our team is constantly updating their technical SEO skills, keeping abreast of search engine algorithm changes to ensure our clients' websites stay competitive and visible. A technical SEO audit identifies several areas for improvement, including page load times, broken links, and the lack of a sitemap.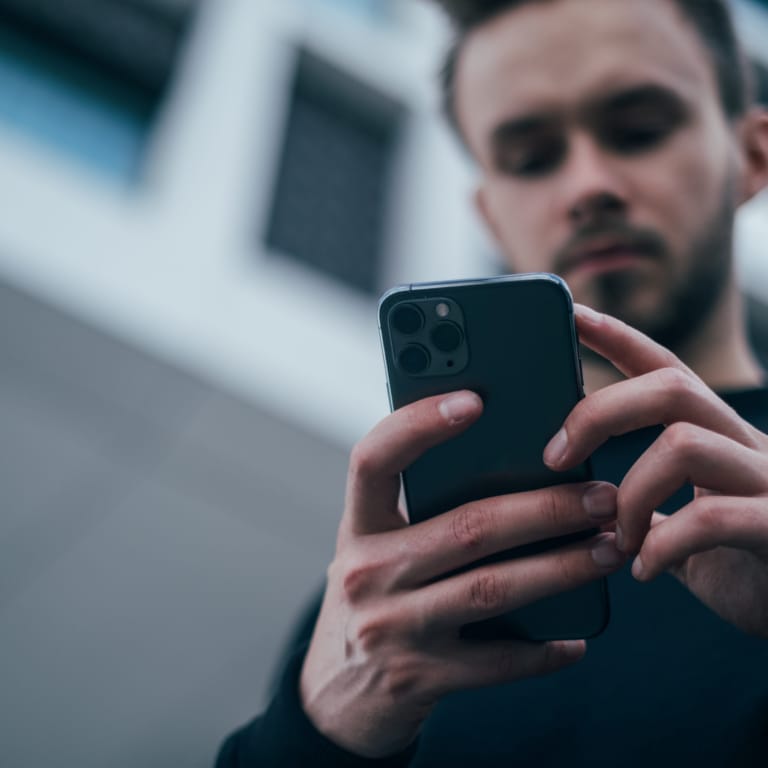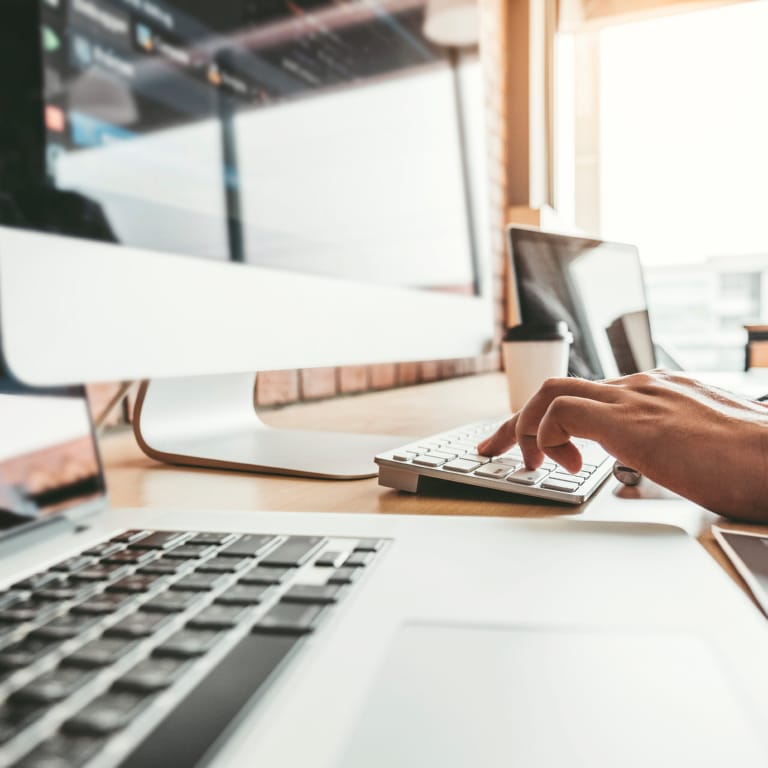 Website optimisation.
We optimise everything on your website giving you the best possible chance of a good ranking.
If something on your website can be optimised, it will be! After appraising your website, researching your industry and looking at your competitors, we will be armed with the right knowledge to optimally improve your website's SEO. Our SEO services improve your website as a whole – not just the ranking of certain pages.
With around 15 years experience providing SEO agency services in Reading we have learned an enormous amount about how to optimise all kinds of websites in different industries. Our SEO Reading services are efficient, sustainable, and cost effective – we target what will work.
Optimisation is the key to unlocking your site's full potential. From speed enhancements to user experience tweaks, our team specialises in refining every aspect of your online presence. Ready to elevate your site's performance? Let's dive in and supercharge your website for optimal results!
Website audit.
A comprehensive website audit is the first step to a successful SEO campaign.
Before diving into the vast ocean of SEO, it's crucial to assess where you currently stand. A website audit acts as a comprehensive health check for your online presence. It evaluates everything from site speed, broken links, content quality, to meta tags. By identifying areas of improvement, an audit lays the groundwork for a robust SEO strategy, ensuring that your website is primed for optimal performance and visibility.
Unearthing the strengths and weaknesses of your website is the first step towards a formidable online strategy. With a thorough audit, you're not just spotting issues; you're paving the way for opportunities.
Curious about how your website truly measures up? A comprehensive website audit can shed light on areas of improvement, potential issues, and untapped opportunities. Our meticulous approach evaluates every nook and cranny, providing actionable insights for enhancement. Let us shine a light on the hidden corners of your website, revealing areas primed for enhancement.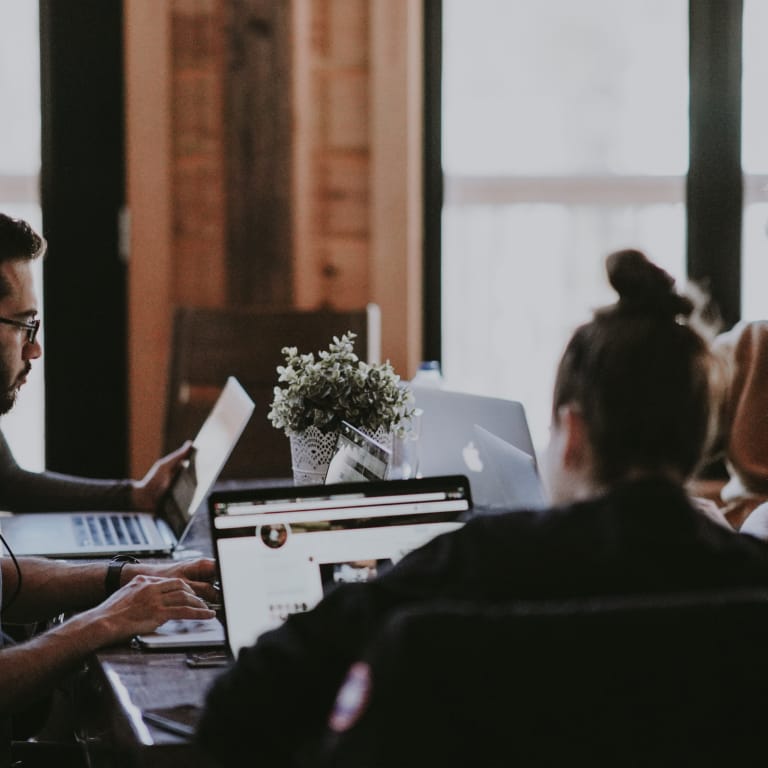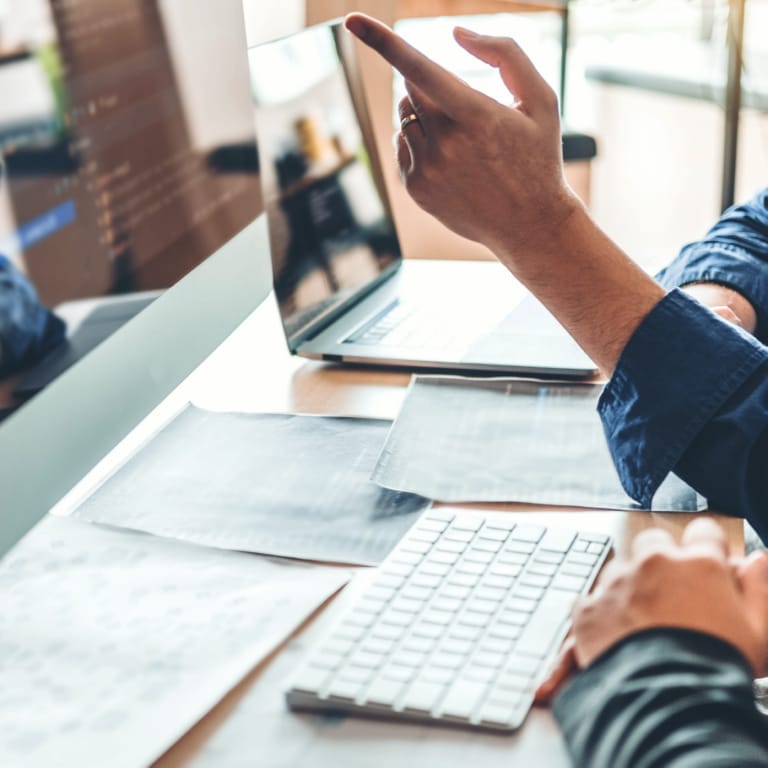 Keyword research.
It's extremely important to understand the language of your audience.
At the heart of every successful SEO campaign lies effective keyword research. It's not just about identifying popular terms; it's about understanding the specific language your potential customers use when they turn to search engines. By pinpointing these terms, we can tailor your content to match user intent, ensuring that your website resonates with the right audience. This not only drives traffic but ensures that visitors find exactly what they're looking for, enhancing user satisfaction and potential conversions.
Tapping into the right keywords means aligning with the heartbeat of your audience. It's about ensuring that when they seek, they find you waiting with the right answers. Join us in crafting content that doesn't just talk but converses, resonating with every search query.
Keyword research is the compass that guides your content strategy to align with user intent and search engine preferences. Our team delves deep, uncovering the terms and phrases that resonate with your target market. Ready to amplify your online visibility?
Competitor research.
Regular monitoring to ensure you stay one step ahead and to find new opportunities.
In the digital arena, understanding your competition is paramount. Competitor SEO research dives deep into the strategies and keywords your rivals are leveraging. By analysing what they're doing right (and wrong), we can craft a strategy that not only competes but outshines. This approach ensures that you're not just joining the race, but you're setting the pace, positioning your brand as a leader in your industry.
In the digital race, understanding your competitors gives you the edge. It's the secret sauce to not just keeping pace but setting the benchmark. Ever wondered what sets your competitors apart? Dive deep into competitor research with us and uncover the strategies that drive their success. By understanding their strengths and weaknesses, we can craft a game plan that positions your brand a step ahead.
Let's delve into the competition, ensuring your strategies are always a step ahead and a class apart.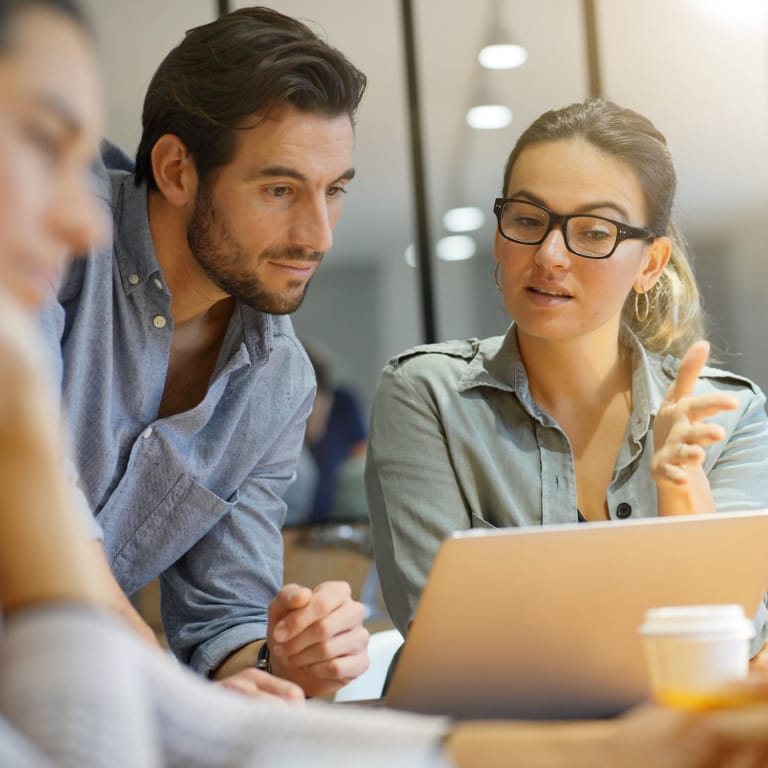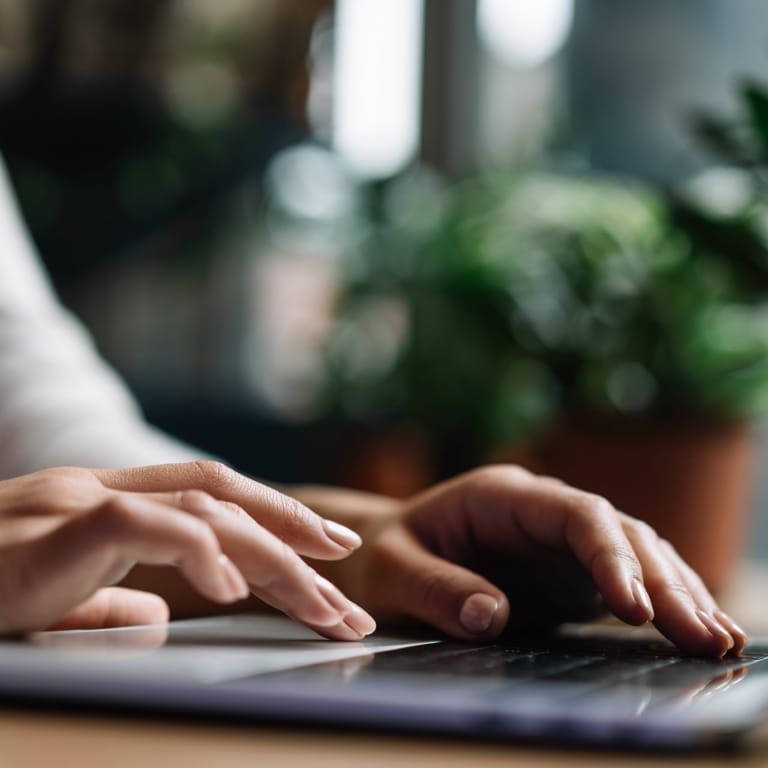 Establishing visibility.
Your website needs expert help from an established SEO agency.
You wouldn't open a high street store without signage. It could be the best store in the world, but unless people know it's there, it will never achieve its potential. The same principle applies to websites. Unless your online presence can be found by consumers via search engines, you'll never fulfil your business's true potential.
At Forest, we work tirelessly to make sure our clients' websites have the best possible chance of ranking highly with Google and other leading search engines. We're an SEO agency that guarantees an impressive range of benefits for all the businesses we help.
Establishing strong website visibility is so important in today's crowded online marketplace. With our strategic approach, we'll elevate your site's presence, ensuring it gets the attention and recognition it deserves. Ready to shine brightly in the digital realm?
Local SEO agency.
Make sure your local customers know where you are and what you offer.
Having a good local profile online can inspire confidence in your company. With correct local SEO in place, potential customers local to you can easily see where you are and what you offer, and whether you are open. Depending on your business, aiming to get more local clients is a sustainable way to grow your business. Our local SEO agency service includes local SEO.
For those who own restaurants, retail stores, and other businesses that depend on foot or organic traffic to generate profits, local search engine optimisation strategies can help you find new customers online. Being a local SEO agency means that the searches are conducted with finding sources of products or services within a short distance of the person making the search. To ensure that your business is highlighted, you will need to add local SEO (eg SEO Reading) so that potential customers will find you.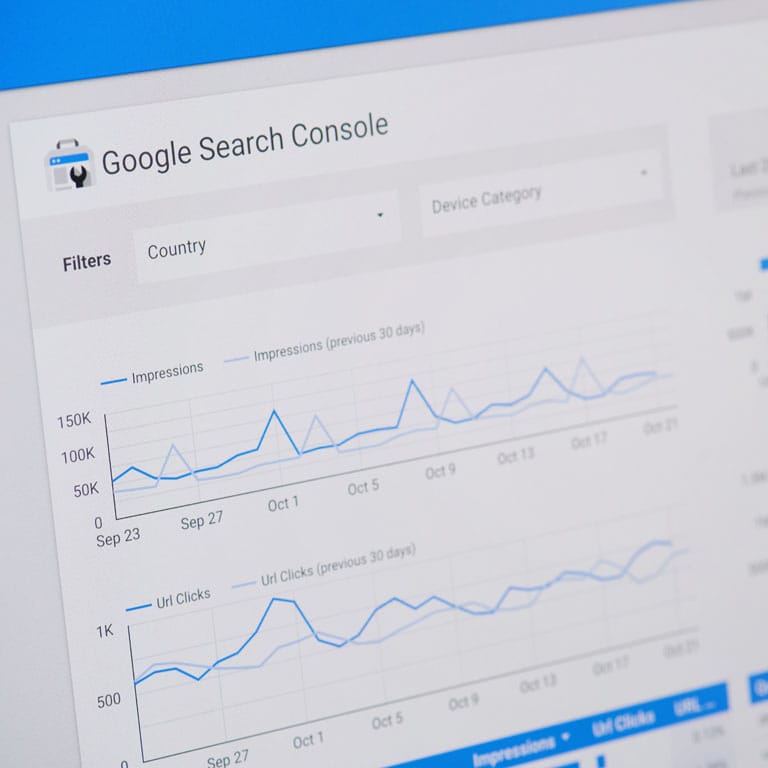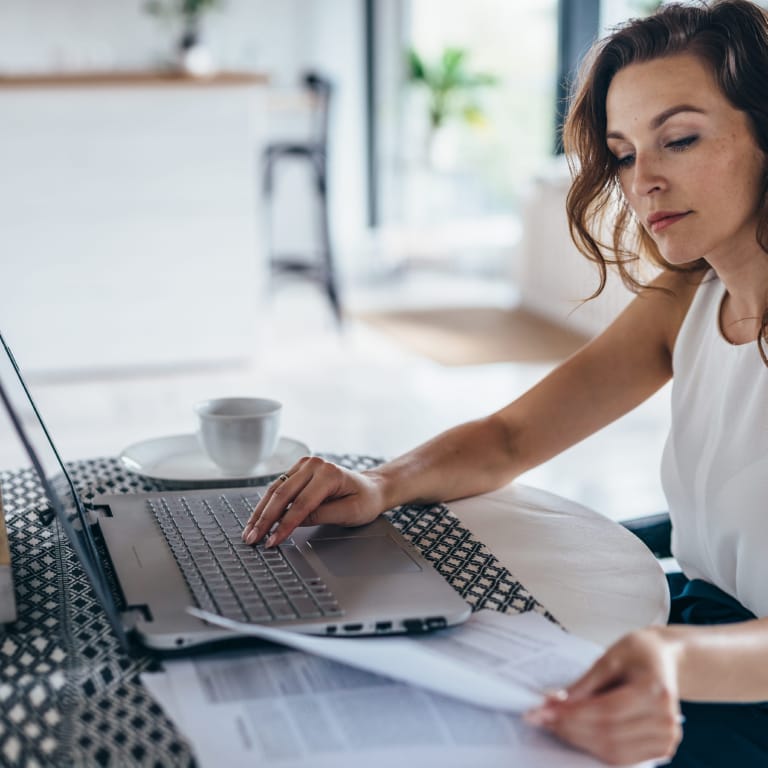 Content marketing.
Our website copywriting & content management services help improve your SEO and increase your rankings on the search results pages over time.
No matter how much you know about your products and services, writing exciting and relevant information about them on your new website can often be the hardest part of setting up a new site. Website copywriting can be difficult. However, it is extremely important for a good website ranking!
Content marketing is more than just words on a page; it's about crafting narratives that resonate, inform, and inspire action. We specialise in creating content strategies that not only engage but also drive results.
The content marketing and copywriting included in our SEO agency service are best utilised on an ongoing basis. We will regularly write new highly optimised content for you and add it to your website and any social media platforms. Not only does this engage your customers, but it also regularly adds keyword rich content to your site, giving you a rankings boost and growing your site.
Link building.
Link building is a critical yet often misunderstood aspect of search engine optimisation.
Backlinks are one of the cornerstone methods of improving website rankings and providing greater authority and presence for your site. They are one of the most effective means of improving the SEO presence of your website. However if you don't know what you are doing you could end up getting penalised with a lower ranking, or worse still – being delisted.
A good backlink will not only come from a more authoritative site but be related to the topic that is the subject of your page. The use of backlinks goes back to the beginnings of search engines as they represent a solid foundation that your site is worthy of being ranked.
Link building is the backbone of a robust SEO strategy, creating pathways that drive traffic and bolster credibility. Our team employs white-hat techniques to forge valuable connections across the web. Ready to strengthen your website's authority and reach?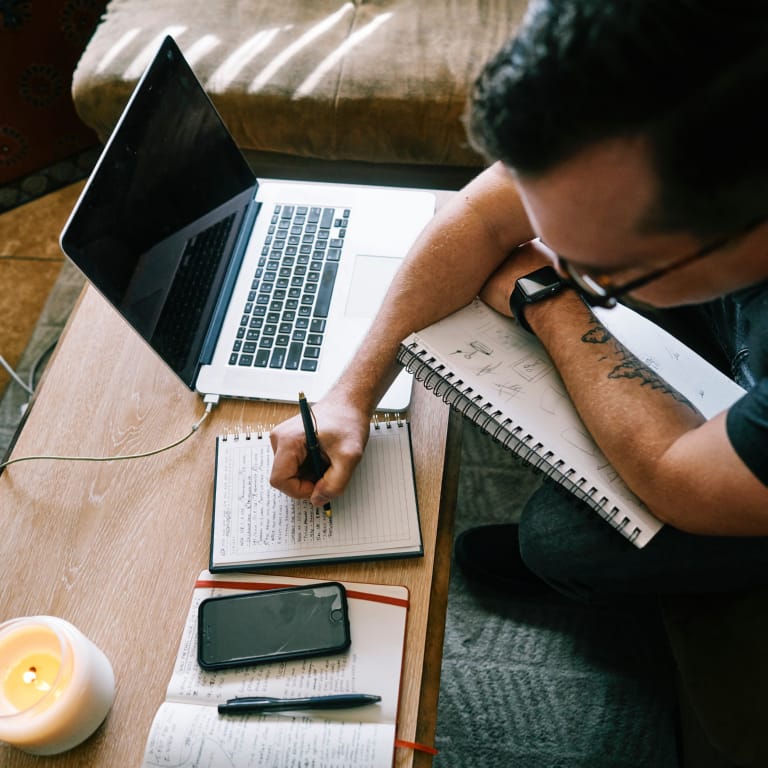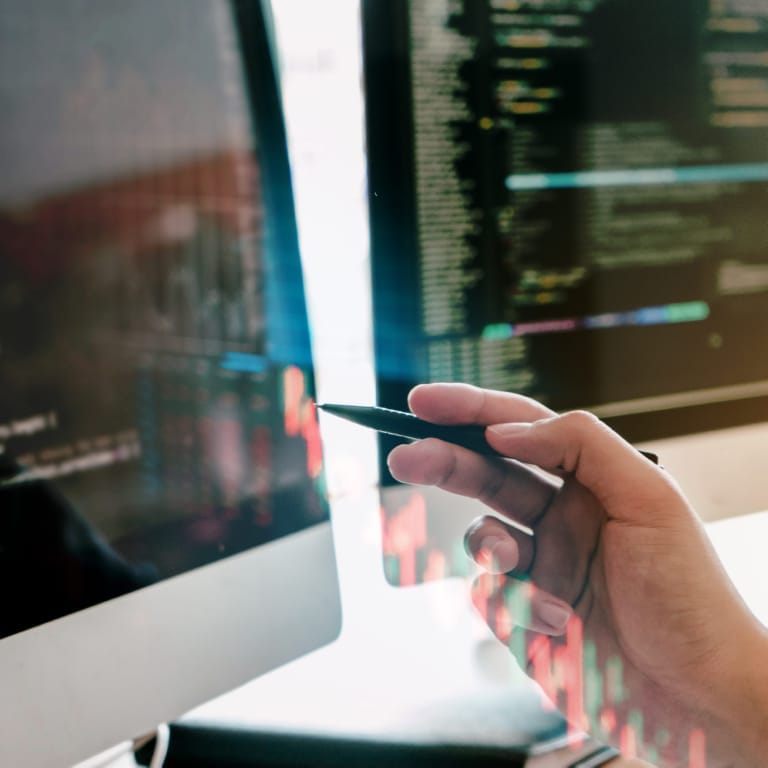 Website improvements.
Keeping your website up to date and making sure it follows best practices can improve SEO as well as user experience.
Regular improvements to your website will keep things clean, fast, and running as smoothly as possible. This is good not only for your customers, improving user experience and conversion rates, but also your website ranking. A fast and healthy site will perform better on the search engines.
A faster and better built or maintained website free of bloated third party software also means a better search engine optimisation / performance score on Google. Your website will be built, configured and optimised to receive a better score on Google search results, we regularly get scores above 95/100 on Google Page Speed Insights.
Having well-written content and a visually appealing design is not everything, websites can struggle to rank higher due to overlooked aspects of technical SEO Reading. With a firm grasp of technical SEO, our SEO agency developers can optimise website structures and improve search engine indexing, providing a substantial boost in organic traffic.
Technical focused SEO Reading agency.
The backbone of your website's online presence.
Technical optimisation often serves as the unsung hero of SEO. While content is extremely important and backlinks can make the most difference to your ranking, it's technical SEO that forms the very foundation of your website's visibility in search engines.
Technical SEO refers to activities that ensure your website can be effectively crawled, indexed, and rendered by search engines. This encompasses a range of tasks, from ensuring your website loads quickly, to structuring your URLs in a search-friendly manner, to creating an XML sitemap that guides search engines through your site's pages. It's about making sure that search engines can not only find your site but also understand it.
But why is this so crucial? Imagine building a beautiful store but hiding the entrance or making the aisles confusing. Let us handle the intricacies, ensuring your website is primed for both search engines and users alike.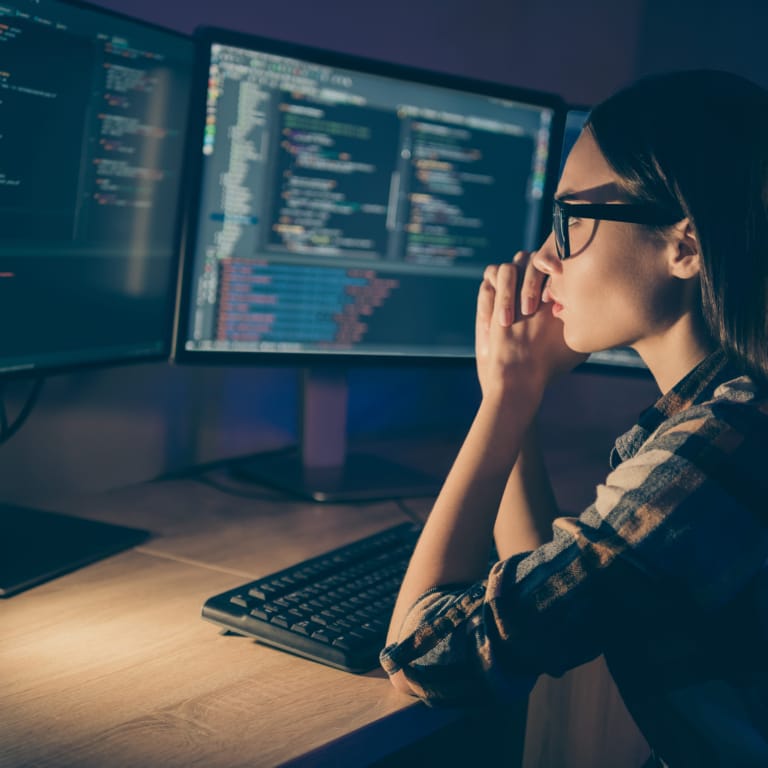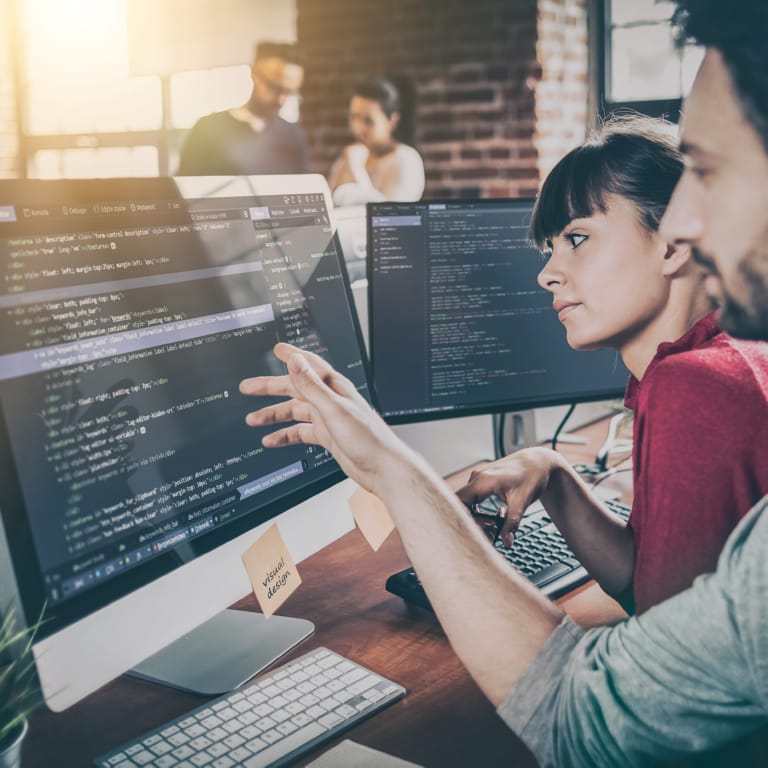 Built in SEO.
Search engine optimisation is included in all our web design packages.
Because SEO is so important, we built it into every layer of your new website for free, included in the cost of all websites and packages. We will discuss with you what your business is about and what your keywords are (what your customers will search for to find you) and set out a detailed plan to accomplish as much as we can given the size of your site.
If you are providing the content for a new website with us, we can optimise it for you. If you prefer to leave the content writing to us, we will optimise is as we go. Likewise with images, every aspect that goes into your new website will be expertly optimised, giving your new website the best chance to get a good ranking.
Launching a new website? Don't just build it; supercharge it from the start. With our built-in SEO for new websites, we ensure your site is search-engine friendly from day one. From architecture to content, every element is optimised for visibility.
Grow your business with our SEO agency!
Speak to one of our expert web designers to discuss how we can help your business to leverage the power of a great website.
Contact Us
THE BENEFITS OF AN SEO SERVICE
More sustainable than PPC.
The effects of SEO are relatively permanent and this makes it much more sustainable than traditional advertising or pay per click where you have to continue paying for visitors each month.
Significant improvements.
The cost of SEO is relatively small, the added value it can bring your business offers a massive ROI. Investing in search engine optimisation can increase your customer base in a sustainable and long term way.
Improves brand recognition.
Working to improve your website ranking will place you alongside or even above much larger companies, increasing the profile of your business and establishing trust amongst your customers.
Bypass your competition.
Even though your competition may be spending more money on advertising, a quality SEO company can often place you ahead because you're using your marketing budget more intelligently.
People visit your site for free.
There's no need to pay each time somebody clicks on your website. You can employ an SEO strategies and have people visit your website for free because you are top of search engine results.
User friendly website.
Regularly improving your website's user experience makes it possible to bypass some of your competition because you're offering a more user-friendly experience to your customers.
Faster loading website.
A big aspect of SEO today is technical SEO, improving load times and user experience. Your website will load on any device and is properly optimised for future web access as well.
Learning customer habits.
Learning more about the content that's most appreciated by your customers will often lead to learning more about consumer behaviour. We can improve your website based off of customer habits.
Establishing trust.
SEO is also one of the finest ways that you can work at establishing trust is you are breaking into a market that's dominated by larger companies.
Essential SEO agency.
If there's one thing more important than how your website looks it's SEO.
As it's so important, search engine optimisation is included in all our web design packages. Powerful SEO can help increase your website rankings. If your website has a poor SEO rating, then it will appear low down in the listings on search engines and nobody will find your site, no matter how good it looks!
This will increase visitors to your site over time, and slowly raise your site up the rankings until hopefully you are sat at the top of the pile! However there is a lot more to SEO than what's written above. To keep on rising and to keep attracting more visitors we will need to add new content to your site, and to refresh things once in a while. We will teach you how to accomplish this goal yourselves, or we can manage this for you on an ongoing basis, it's up to you.
Ever wondered why your website needs to stand out in the vast digital ocean? SEO is the lighthouse guiding users to your shores. It's not just about rankings; it's about visibility, credibility, and user experience. With effective SEO, your content becomes accessible to those who seek it, establishing trust and driving organic growth.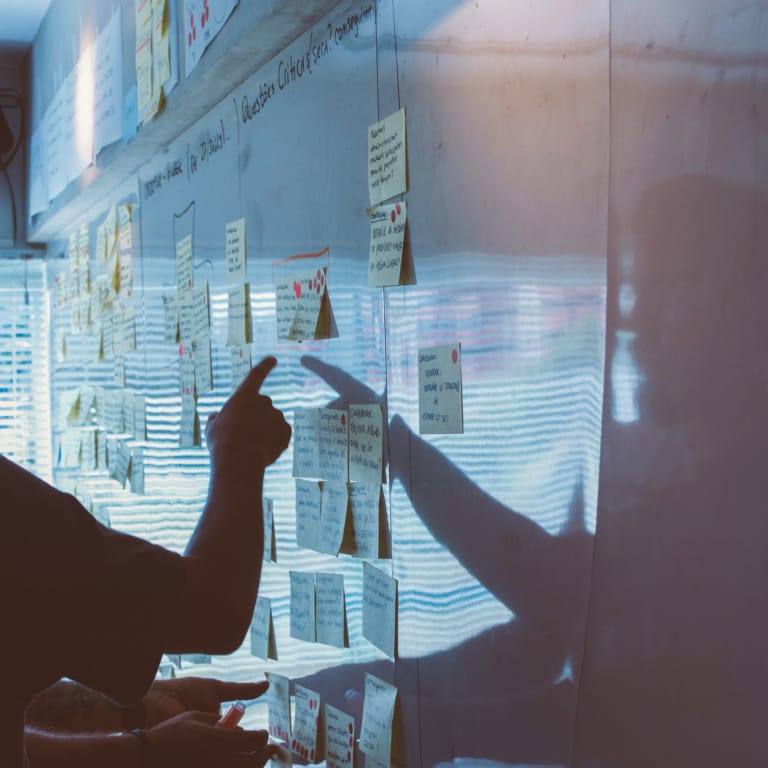 Our SEO Reading agency process.
How does our SEO agency service work?
We understand your business, your industry, and your audience. Our process begins with in-depth research into your industry, ensuring we're not just throwing darts in the dark. Together, we'll plan and select keywords that resonate with your target audience and reflect your business goals.
We integrate these keywords naturally into your site, ensuring a seamless user experience. Over time, this meticulous approach not only boosts your site's visibility but also drives more visitors your way. And as the digital landscape evolves, we're right there with it. We are on the pulse of the latest SEO techniques and practices, ensuring your site remains ahead of the curve.
Content is the heart of SEO. By crafting quality content that speaks to your audience, we aim to increase organic traffic, which in turn, can lead to higher sales and conversions. But we don't leave you in the lurch post-optimisation. Our commitment extends to arming you with a checklist of best practices to ensure sustained SEO success.
We keep a close eye on your search engine rankings, tailoring strategies as needed. With regular reports on your progress, you're never in the dark about how your site is performing.
The background of SEO.
There are lots of different aspects to SEO, and lots of different things in the background that can affect your ranking.
Search engine optimisation is a detailed process in which all search engines crawl and index your site and rate it depending on its content. When someone searches for a particular phrase or keyword, the search engine goes through its catalogue to decide which site is the most relevant. Good SEO will enable your customers to find you more easily.
If you have already had a website online for a few years, you may have wondered why one month you may be #4 in the local rankings for your keywords, but the next month you could be down at #11, these fluctuations may seem small, but they can make a huge difference to the amount of people that see your site, and ultimately, how many products or services you sell as a result.
Most people when they are given a list of search results will skim over the list and pick a handful of websites to browse, therefore it is imperative that your listing not only sticks out, but that it is also as high as it can possibly be.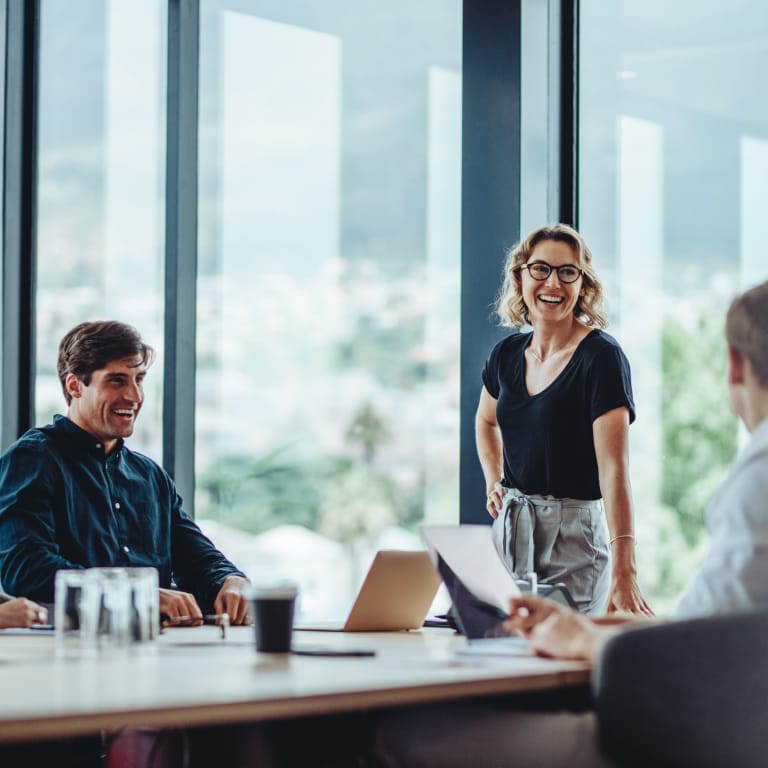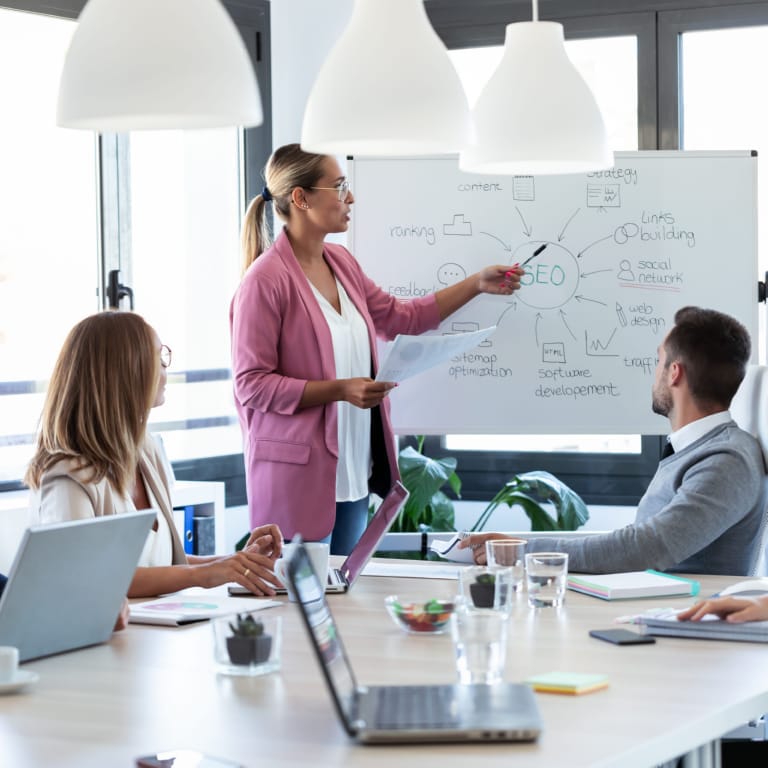 Our SEO agency approach.
It's good to optimise your website for the biggest audience possible.
Although Google is by far the biggest search engine company, with the largest market share, it is always a good idea to optimise your site for the other search engines, and to pay attention to how many people visit your site from those search engines. Your site may end up at #10 in the listings on Google, but at the same time you could be #1 on Bing. Keeping abreast of as many facets as possible will ensure you can keep on top of things and to optimise your site to bring in as many new customers as possible.
If you have already had a website online for a few years, you may have wondered why one month you may be #4 in the local rankings for your keywords, but the next month you could be down at #11, these fluctuations may seem small, but they can make a huge difference to the amount of people that see your site, and ultimately, how many products or services you sell as a result.
Think SEO is a one-size-fits-all game? Think again. The world of SEO is vast, with a myriad of approaches tailored to different goals and industries. From local SEO targeting your immediate community, to technical SEO refining the nuts and bolts of your site, and content-driven SEO that speaks to your audience, each strategy has its unique strengths.
SEO Reading – overlooked aspects.
The work of SEO experts doesn't stop at optimising the website's structure and content.
SEO specialists are also deeply involved in augmenting a brand's online presence through collaboration with other digital marketing channels. One of these essential collaborative areas is Digital PR.
Digital PR is a modern, online marketing strategy used by businesses to increase their online presence. Unlike traditional PR that focuses on offline channels, digital PR primarily uses online platforms and strategies to improve a brand's presence and visibility. Digital PR involves activities such as publishing articles online, working with influencers, using search engine optimisation (SEO) strategies, and managing online reviews.
The success of a digital PR campaign is typically measured by metrics like website traffic, social media engagement, and the quality of backlinks. Ultimately, digital PR is about building strong relationships with online stakeholders, including customers, influencers, and industry networks, to enhance a company's reputation and online visibility.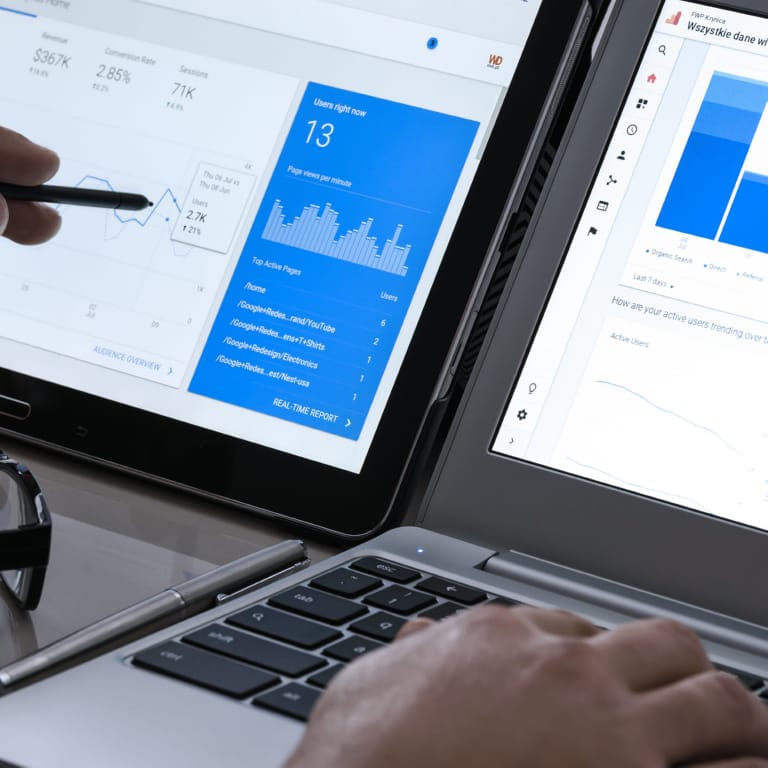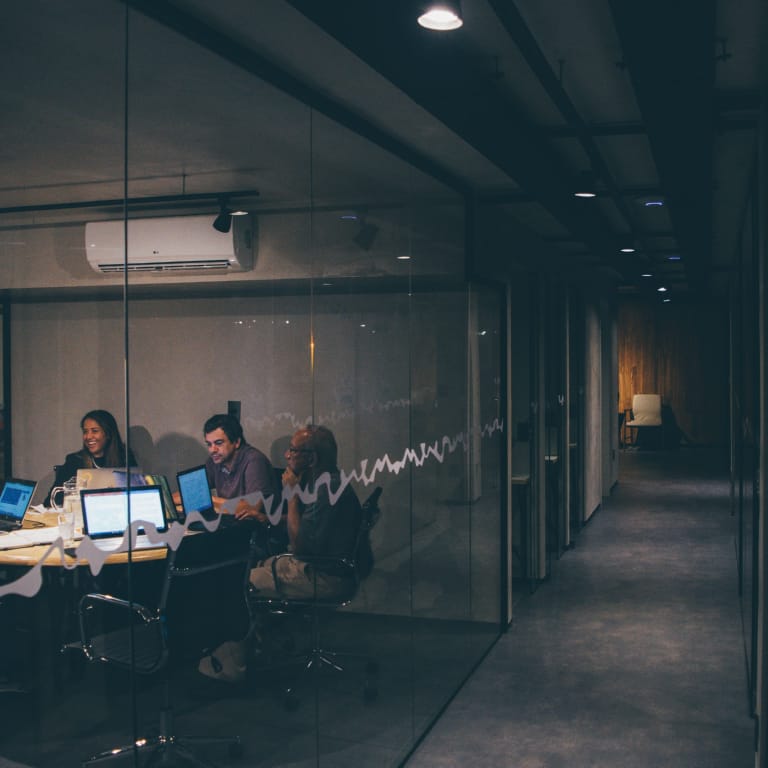 Requirements for a successful SEO campaign.
Many businesses overlook the comprehensive nature of a good SEO campaign.
A proficient SEO agency understands that enhancing SERP rankings and boosting organic traffic requires a more holistic approach. SEO campaigns involve numerous tasks and moving parts that must be coordinated and tracked efficiently. Without good project management, SEO efforts can become disjointed, and the end result may not align with the intended business goals. By considering these overlooked aspects, an SEO campaign can generate a more substantial impact on SERP rankings and organic traffic.
SEO agencies are key players in helping businesses optimise their online presence. An experienced SEO company combines multiple strategies, such as search engine marketing and digital PR, to achieve sustainable improvements in SERP rankings.
It's a common misconception that SEO solely focuses on optimising website elements. In reality, comprehensive SEO practices should involve a wide range of online marketing strategies. For instance, integrating digital PR with SEO efforts can lead to a notable increase in organic traffic. By leveraging these synergies, an SEO company can effectively enhance brand visibility and reputation online.
OUR EXPERTISE
Best practices.
Implementing proven techniques to ensure optimal website visibility and user engagement.
On-page SEO.
Optimising individual web pages and content for higher rankings and relevant traffic.
Off-page SEO.
Enhancing domain authority through external strategies like backlinking and social signals.
Technical SEO.
Ensuring website structure, speed, and indexing are optimised for search engines.
SEO audit.
Comprehensive analysis of your site's SEO, pinpointing areas for improvement.
Keyword research.
Identifying and analysing terms users enter into search engines for your business niche.
Backlinks.
Building quality external links to boost authority and drive referral traffic to your website.
SEO tools.
Utilising advanced software to analyse, optimise, and monitor website performance.
Ranking factors.
Addressing key elements that search engines value for your website ranking.
Local SEO.
Optimising your website to attract more local searches and nearby customers.
Organic search.
Enhancing visibility in search engine results without paid advertisements.
SEO strategy.
Crafting a tailored plan to improve rankings, traffic, and conversions.
Website speed.
Optimising load times to enhance user experience and SEO rankings.
SEO content.
Creating content that resonates with users and ranks well in search engines.
Image optimisation.
Ensuring pictures are optimised for website performance and search visibility.
SEO trends.
Staying updated and adapting to the latest in SEO innovations and shifts.
Tailored service.
An SEO service package that's tailored to both your needs and your budget
Targeted & relevant.
Comprehensive plan aimed at addressing the SEO issues that are holding you back.
SEO Reading.
SEO agency with more than 10 years of experience in the industry in Reading.
Flexible SEO.
Flexible and reactive service that will adapt to changing results and scenarios
Our SEO agency journey in Reading.
We've been pioneering SEO strategies in Reading since 2013. What's the secret sauce behind our enduring success? It's our relentless dedication to innovation, ensuring value, and our original approach to search engine optimisation. This dedication is why why we've received so many glowing testimonials over the years.
Throughout our journey, we've successfully optimised nearly 150 websites for businesses not just in Reading, but also throughout Berkshire and the Thames Valley region. Local companies rely on us to amplify their online visibility and drive growth, all thanks to our proven expertise in both SEO and digital marketing.
Our mission is to enhance and elevate online footprints in Reading. This has led us to craft a comprehensive SEO and digital marketing service that addresses every conceivable need. From keyword research to content strategy, from backlink building to on-page optimisation, we're propelling Reading's businesses to the forefront of search results.
SEO Reading, Berkshire.
Reading stands as a bustling hub for trade and enterprise. Numerous renowned UK businesses have set up shop here, contributing to a dynamic local economy that's been flourishing for years.
Historically celebrated for its biscuits, flower bulbs, and iconic beer, Reading is a town that seamlessly blends tradition with innovation. Beyond its history, Reading is a hotspot for cutting-edge industries, housing robotics enterprises, AI innovators, e-commerce trendsetters, cybersecurity experts, and globally recognised fintech pioneers.
Our aspiration is to collaborate closely with Reading's businesses, helping them achieve their digital ambitions. So, if you're on the hunt for an SEO Reading agency, a digital strategist, or a content marketing guru, don't hesitate to reach out. Let's make your online presence shine.
Grow your business!
Speak to one of our expert web designers to discuss how we can help your business to leverage the power of a great website.
Contact Us