Professional Web Design
If you have worked hard to establish your company, it should be reflected in a professional web design.
Establishing your company is a labour of love. It demands a significant investment of time, effort, and resources. It's an endeavour that builds over time, much like a masterpiece in the making. The website that represents such a company should reflect this unwavering commitment and painstaking diligence.
It should be more than just an online representation. It should be an embodiment of your brand, offering a comprehensive, interactive reflection of your company's values, experience, and commitment to quality.
A professional website, at first glance, may conjure up images of glossy graphics and visually appealing images. But the art of creating a new professional web presence is far more nuanced. It extends beyond the realm of aesthetic appeal and dives deep into functionality and content.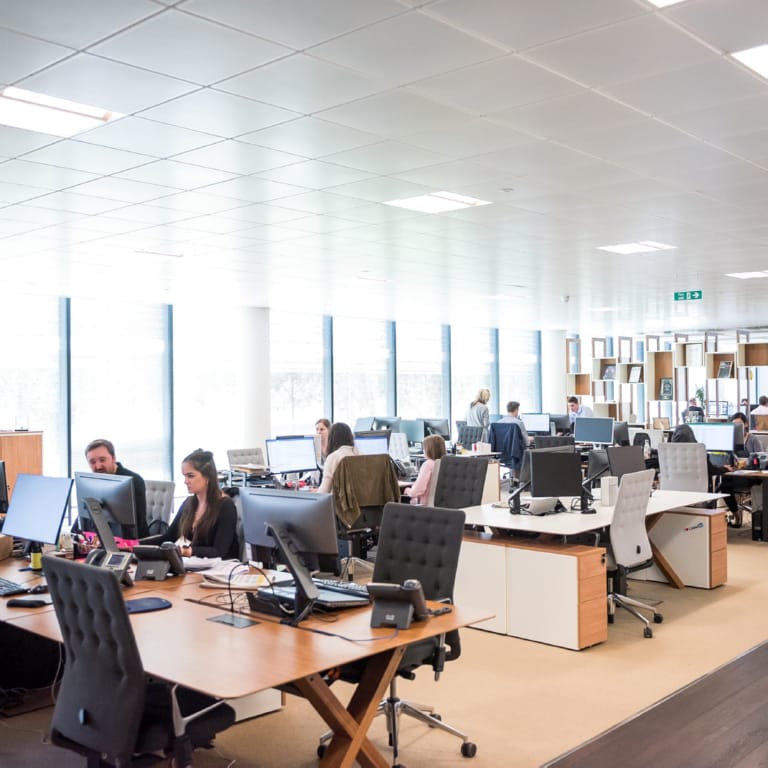 What's makes a website professional?
A professional website doesn't just look good; it offers an intuitive navigation, is punctually updated with engaging and informative content, and seamlessly evolves alongside your business.
A company's website should be a dynamic storytelling medium. It should narrate more than just the tangible services or products on offer. It should weave a compelling narrative about your company, portraying your unique experiences, the prestige of your brand, your core ethos, and your future aspirations. Every digital element should be meticulously woven into a cohesive design that sets you apart from the crowd, making your brand unforgettable.
Just like your business, your website is not a static entity. It's a dynamic digital presence that must evolve as your business blossoms. With a design that's forward-thinking and adaptable, your website becomes future-ready, prepared to pivot and grow to meet your changing needs and seize new opportunities as they arise.
Professional web design in Reading.
In the highly competitive business landscape, first impressions are not just important—they are crucial. And, in today's digital era, a significant chunk of your potential customers will encounter your brand for the first time not through a handshake or a direct conversation, but through your website. This makes your website's role in shaping these first impressions invaluable.
Does your current website make the cut? If it's a DIY job using a free website service with generic templates, basic features, and inadequate mobile optimisation, the answer is likely no. Not only does such a website fail to create a positive first impression, but it may also be driving potential customers into the arms of your digitally proficient competitors.
The antidote to this issue is professional web design. A professionally curated website is a blend of the latest HTML features. This includes cutting-edge SEO strategies, and dynamic design elements that ensure a seamless user experience across desktop and mobile devices.
Professional websites on a budget.
If you're worried that such a professional digital presence is beyond your budget, we're here to reassure you. Our team of experienced web developers are dedicated to working in tandem with you to craft a high-quality, customised website that suits your budget while effectively serving your customer base.
We offer premier web design services, tailored to accommodate businesses across all sizes and sectors. The essence of professional web design lies in an aesthetically pleasing, clean interface and user-friendly navigation. The design and colour scheme of your website should project your brand's professionalism and credibility instantaneously to visitors.
However, a professional website goes beyond visual aesthetics. It employs high-quality images, compelling graphics, and engaging video content to captivate and inform visitors. It ensures a swift loading speed, prioritises security, and enhances usability. This underscores the unique value that your company offers.
In the realm of web design, it's often more beneficial to stand out than to be the best. Your website should spotlight what makes your company unique, creating a lasting impression that nurtures a loyal customer base.
To strike the perfect balance and realise your multifaceted online goals, you'll need a professional web design partner who can outfit your site with all the necessary features to amplify your brand.
Why choose us?
Our all-encompassing solution is designed to cater to all your company's digital needs. Each website we design carries the imprint of our vast experience. This ensures your digital footprint reflects the same level of dedication and professionalism you offer your customers. We strive to deliver a website that meets your immediate needs and possesses the agility to adapt and grow as your business evolves.
Choosing our team is a commitment to a future-ready solution that far surpasses any self-built website. Our professional web design services aim to create a website that encapsulates your brand's essence, scales with your business, and aligns seamlessly with your budget.
The time to elevate your online presence is now. Get in touch with us today to learn how we can craft a professional, compelling, and scalable website that's customised to your unique needs. With our team supporting you, the future of your digital presence looks promising and bright.