Professional Web Design
If you have worked hard to establish your company, it should be reflected in the professional web design you have chosen for your site.
A professional web design does more than simply provide an entrance for potential customers. It should reflect the values, experience, and high-quality that your company has established over the years. What is a professional website?
This may seem like a silly question at first, but there is more that goes into a professional website than just attractive graphics and images. It is a site that is easy to navigate, is updated regularly with solid, informative content, and it changes with your company.
This type of website conveys more than what your company offers, it demonstrates what your business is all about. Your experience, status, brand, and outlook should all be incorporated into a clean design that sets you apart from the competition.
This does not mean that you need a website that offers features you are not currently using. Instead, it means that your website should have the capacity to grow with your business wherever it goes. Expanding what your professional website offers should occur based on needs and not what might be.
Professional website designers in Reading
This is absolutely true in business: You get one chance to make a first impression. A large percentage of your customer base is going to meet you for the first time not face to face but via your website.
Do you remember your website? The one that you built on a free website service with stock templates and techniques? The one that is not optimised for mobile, secure and has a place for customers to contact you for additional information or to place an order?
If this paragraph above distinctly describes you and your business website, then you are grossly behind the times and losing customers at a rapid rate.
The solution lies in professional web design. A professionally made website with the latest features of HTML, SEO optimisation and dynamics that are optimised for mobile as well as desktop.
You may be thinking all of this is outside of what you can realistically afford. You would be wrong to hold this opinion. Our team of professional web developers work with you and your budget to provide the absolute best for you and your customer base.
We offer professional web design services for all companies, no matter your industry.
The most common features of a professional web design start with its appearance. It should be clean, attractive, and functional. The colour scheme combined with how the website is laid out should convey to the visitor the professionalism of your company. Plus, it should also be easy to understand, navigate, and use for the visitor.
Other features include the use of attractive imagery, graphics, and video presentation if needed. The site itself should be robust, fast to download, and clean for easy use. A proper professional site should also be geared towards what makes your company unique.
The old saying 'it is better to be different than better' applies to website designs. It should highlight what makes your company stand out from the rest, so that more people will remember and return to your site. While the initial goal is to attract attention, it should also bring back returning customers regularly.
To achieve such diverse goals, you will need to choose a professional web design company that provides your site with all the features needed to bolster your brand.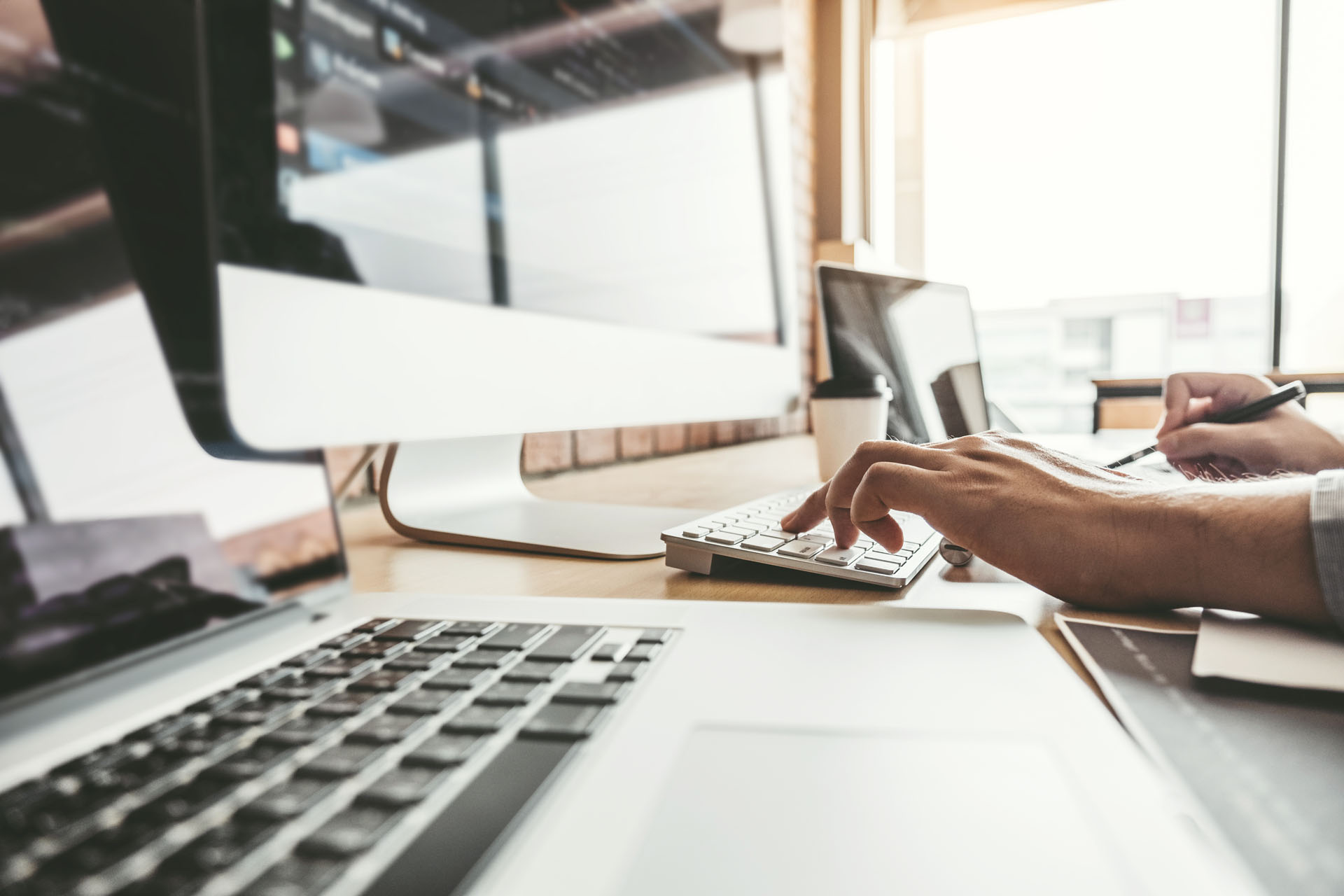 Why choose us to build a professional website?
Our full-service solution to manage all your companies needs starts with our dedicated, professional staff. We offer our years of experience in every website we design. Your website should not only reflect the dedication and seriousness that you demonstrate to your customers, but that it can also be updated and change when needed.
We offer the complete solution that is far better compared to a self-built website.
Contact us today and find out more about how we can create a professional website that suits your needs, expands when needed, and fits your budget.