Bespoke Web Design
We offer a custom-built, bespoke website tailored specifically to match your distinct requirements.
This includes a meticulously crafted layout, design, and graphics unique to your business. All our websites are bespoke, and we're ready to offer you something that diverges from the norm.
In instances where conventional solutions fall short of your needs, a new bespoke web design can be your saviour. We cater to unique projects like estate agent websites, ratings websites or directories, or booking systems. Understandably, crafting bespoke systems is time-intensive, potentially taking up to two months for construction and launch, depending on your website's needs.
Regardless of your business type, we commit to partnering with you to select the right platform and an engaging design to optimally showcase your work. Additionally, our bespoke websites offer high levels of SEO optimisation.
A bespoke website can offer a more refined and responsive solution with minimal limitations. We build every website from scratch, keeping your needs at the forefront. It includes a custom layout, unique designs and illustrations, custom database integration, and other distinctive features as per your requirements.
Bespoke websites indeed require a longer development cycle and may seem expensive when compared to simple or templated websites. But the benefits they offer in terms of customisation and uniqueness are unmatched.
In our development process, we refrain from using pre-made templates or borrowing designs. Instead, our team of skilled designers plans, designs, and builds your website from the ground up, considering both front and back-end requirements. Although we predominantly recommend WordPress, we are flexible and can heavily customise it to meet your requirements.
Bespoke web design stands out when compared to pre-built solutions. It can be customised to meet your exact needs, whereas standard WordPress sites are limited in their customisation capabilities. These sites use pre-written code, often limiting your options.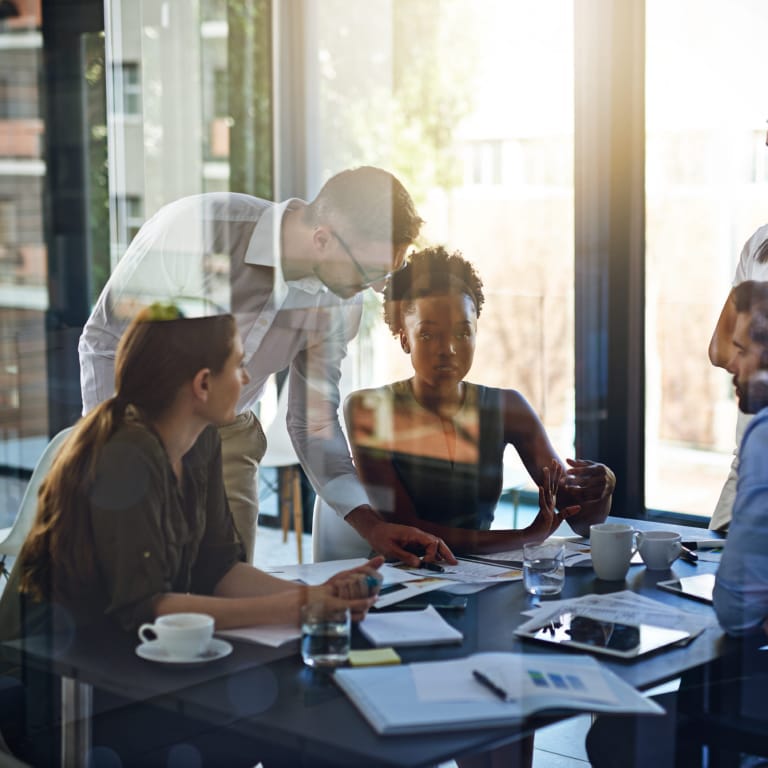 One advantage of bespoke web design is its speed.
A custom-coded website runs efficiently, offering an improved user experience, which can result in better conversions. Over time, the pre-written code of commercially available WordPress themes can slow your website, negatively affecting user experience and limiting conversions.
Such themes often include bloated, unnecessary code that cannot be removed. However, the custom code in a bespoke website provides an optimal user experience, whether viewed on a desktop or mobile device. A lightweight, efficient website not only enhances user experience but also improves your Google ranking.
Bespoke design can indeed enhance your Google ranking. Pre-fabricated WordPress themes are at a disadvantage here, as they cannot compete with custom designs. Similar characteristics shared by these themes, such as unnecessary code, may result in Google penalising your site.
Despite the initial costs, bespoke web design is cost-efficient. You pay for exactly what you want, leading to a website that is devoid of any unnecessary elements. Your customers can quickly find what they're looking for, potentially resulting in the website paying for itself faster than a pre-built WordPress site would.
Importantly, a bespoke website can adapt to your evolving business and customer base. It offers the flexibility to change as needed, something that is not possible with a pre-built WordPress site.
Stand out online with a bespoke website design.
Distinctiveness is a key ingredient for a successful online business. A custom website can boost your chances of success by separating you from your competitors. It is a unique blend of appearance, function, and features, distinguishing it from websites created from standard templates. Many businesses use the same templates and designs, differing only in minor features or colour schemes.
Although designing a bespoke website may seem expensive initially, the benefits in today's competitive market are considerable. A custom website can garner attention and foster a robust customer base. It offers the flexibility to adapt and change as your business evolves, providing benefits that standard web designs fail to deliver.
Today, Google's page ranking algorithm considers many factors, and it is much more complex than just focusing on keywords. A custom-built website can help you stand out from your competitors, increase your Google ranking, and avoid getting lost among the numerous template-based websites.
Though the initial costs associated with a custom website might seem high, the potential for improved visibility and conversions make it a worthwhile investment. It's time to move away from a stale website and start attracting the customers you need for your business.
Choose us for your custom web design.
We start by understanding your goals and then customising a website that perfectly aligns with your business. We also provide bespoke graphics and illustrations that emphasise what makes your business special.
Whether you need a custom CMS, WordPress site, or a website for a unique company, we're equipped to bring your vision to life. We help you maintain control over your website's direction as your company evolves. Let us create a custom design that uniquely represents your business.
Reach out to us today to learn more about how a custom web design can benefit your business.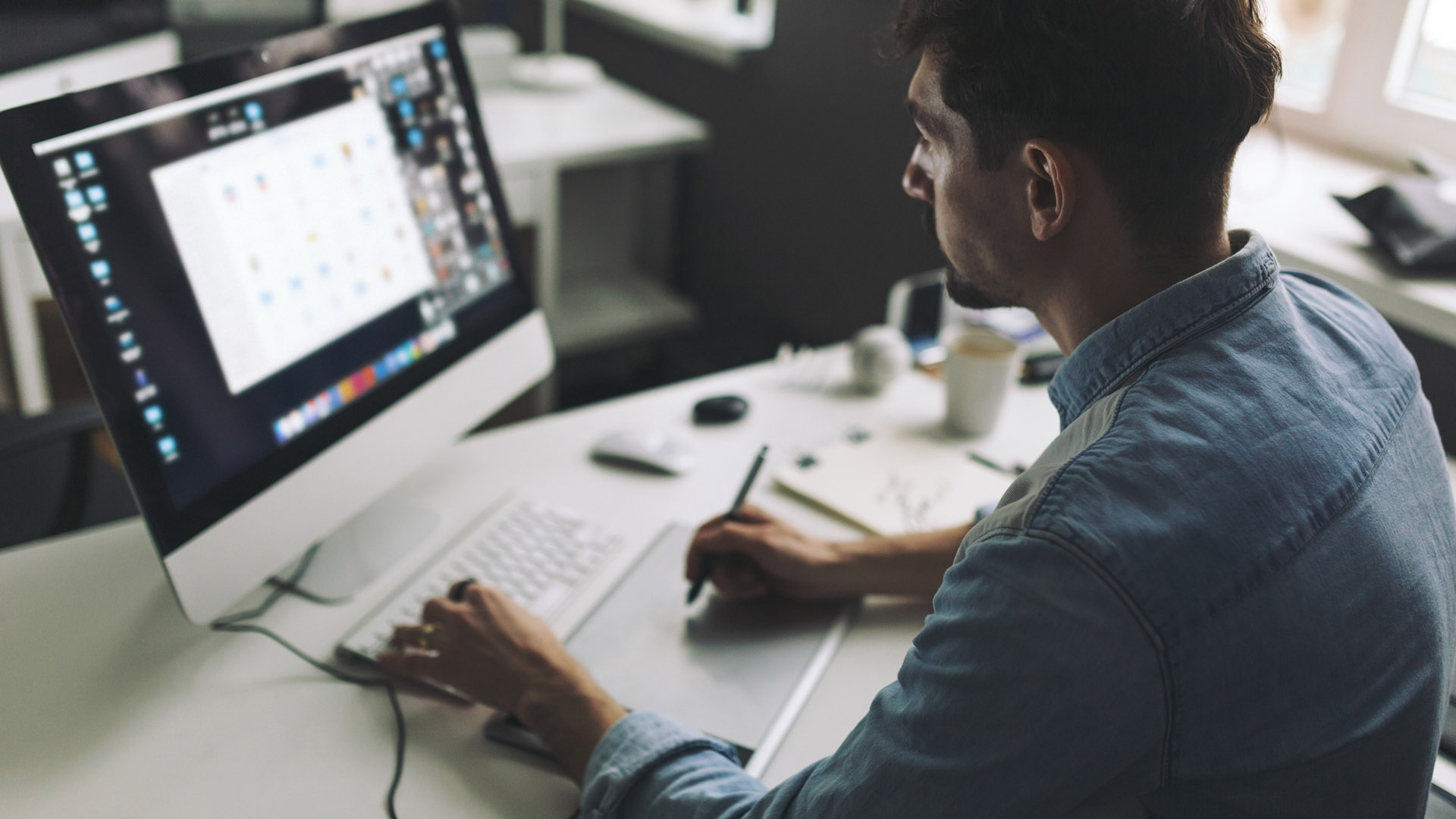 A bespoke website has several advantages over an off-the-shelf website.
These include:
Uniqueness
With a bespoke website, your online presence will stand out from the crowd. Your website will be the only one of its kind, unlike off-the-shelf websites that use generic templates seen on numerous other sites.
Customisation
A bespoke website is entirely tailored to your specific business needs and goals. You have full control over every aspect of your website, from the layout and design to the functionality and features.
Scalability
As your business grows, so too can your website. Bespoke websites are designed with future growth in mind, allowing for easy updates and additions as your needs evolve.
Efficiency
Bespoke websites can be more efficient since they only include the features and functions that you need. There's no unnecessary code or bloated features that can slow down your site, as can be the case with some off-the-shelf websites.
SEO Advantage
Bespoke websites are typically more SEO-friendly. They're designed with clean code and optimal site structure, making it easier for search engines to crawl and index your website. This can result in better visibility on search engine results pages.
Optimal User Experience
With a bespoke website, you can create an optimal user experience tailored to your target audience. You can design the user journey, navigation, and site interactions to be intuitive and user-friendly, which can lead to higher engagement and conversion rates.
Integration Capabilities
Bespoke websites can be integrated seamlessly with your existing business systems or third-party applications. This ensures a smooth flow of data and more streamlined operations.
Security
Bespoke websites often have better security as they are less attractive to hackers than popular off-the-shelf platforms, which are often targeted due to their widespread usage.
Control and Ownership
With a bespoke website, you have complete control over your website and its content. There are no limitations set by the platform or template provider, and you retain full ownership of the code.
Long-Term Cost Efficiency
While the initial investment may be higher, bespoke websites can prove more cost-effective in the long run. You're not tied to ongoing template or platform fees, and you avoid costs associated with modifying or scaling a less flexible off-the-shelf website to meet your growing needs.
In conclusion, a bespoke website gives you a tailor-made online presence designed to meet your specific needs, whereas an off-the-shelf website might require you to adjust your needs to fit the limitations of the template or platform.