WordPress website design
A WordPress website design can help you compete with larger competitors.
Contact Us
Custom themes.
Stand out with a design that's uniquely yours. Dive into a custom WordPress theme tailored to your brand's essence.
Editable by you.
Empowerment at your fingertips. Get a site you can easily edit and update, ensuring your content stays fresh.
Site migration.
Ready for a seamless transition to WordPress? We can migrate your existing website whether it's WordPress or not.
Cost effective.
Quality doesn't have to break the bank. Achieve a stunning WordPress site that's both impactful and budget friendly.
Website designers in Reading
Need a custom WordPress website? We've got you covered.
A WordPress website design can turbocharge your business – and help you compete with the larger competitors in your sector.
We're passionate about WordPress website design and all the possibilities it creates. Over the years, we've developed lots of powerful websites using the platform, so we know what works – and what doesn't.
WordPress website options:
Fully bespoke theme building.
Cheaper off-the-shelf solutions.
Cost effective.
CMS for content management.
Built in SEO.
The most popular website building platform.
This vast web design resource is flexible, versatile and enormously powerful. But to fully leverage its capabilities, a complete understanding of how it works – and how to maximise its potential – is essential. That's where our WordPress website designers come in.
WordPress is a huge CMS platform that levels the playing field for small and medium-sized enterprises (SMEs). By harnessing its power with the help of an experienced WordPress designer, you can create sleek, multifunctional websites for a fraction of the usual cost.
WordPress website design isn't quick or easy, but it's a great way of matching what your larger competitors are doing in the digital marketplace. We can create a professional, interactive website, and you can steal a march on the competition.
There are several CMS platforms and website builders on the market today, so why choose WordPress?
Benefits of a WordPress website design.
This globally renowned resource is our preferred choice because it's designed to be adapted according to the specific needs of any organisation.
Fast and simple setup
Solutions for every budget
Scale up your website as your business grows
Limitless customisation
Manage content yourself
Plugins for further customisation
Grow your business!
Speak to one of our expert web designers to discuss how we can help your business to leverage the power of a great website.
Contact Us
OUR WORDPRESS SERVICES
WordPress development.
We have a proven track record of success in WordPress website design. Our reviews and testimonials are a testament to our drive for quality and our commitment to customer satisfaction.
Web design on WordPress is a relatively quick way to get online in a hurry, but it requires expertise, experience and technical know-how – all of which we offer. We are experienced website designers for WordPress who will listen to your requirements. You will get a sleek, fast-loading, WordPress website that makes browsing a seamless experience for your customers. WordPress websites are powerful tools for creating digital identities
WordPress isn't just about blogs; it's a robust platform capable of intricate designs and functionalities. Our expert WordPress developers craft solutions that are both beautiful and powerful, tailored to your specific needs. Dive into a world of endless possibilities.
Your new WordPress website could be live in just a matter of days – all you need to do is reach out and let us know how we can help.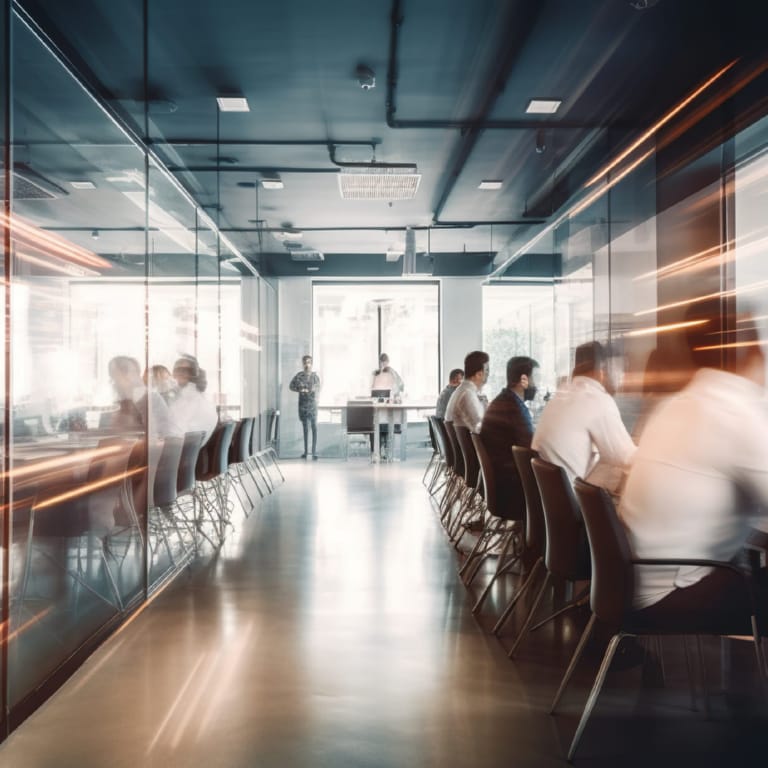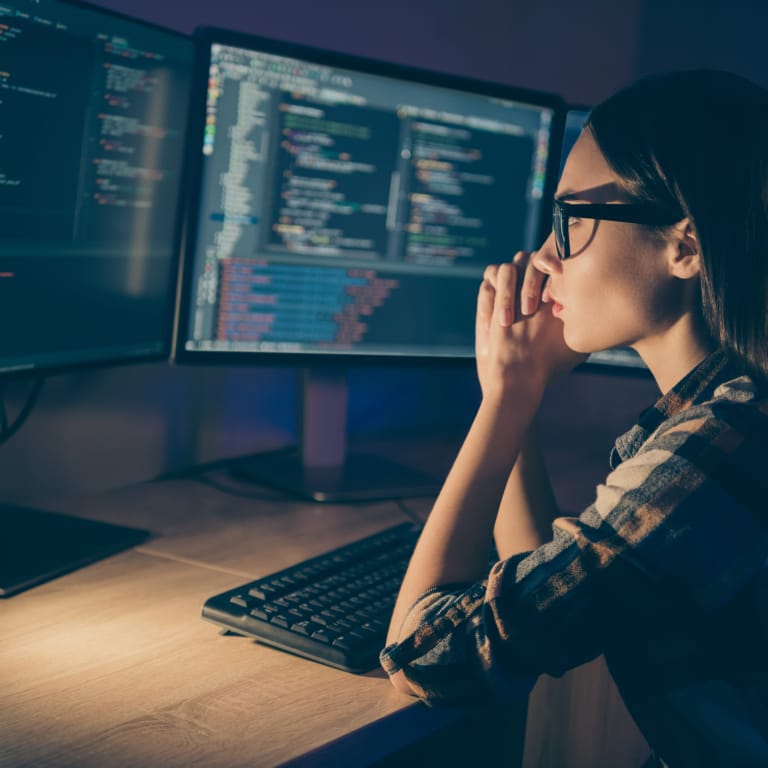 Bespoke WordPress website design.
Our bespoke WordPress theme development service is designed to ensure that your website doesn't just fit into the crowd but stands out. We delve deep into understanding your brand, its values, and its audience. This understanding allows us to craft custom themes that aren't just visually appealing but also resonate with your target demographic.
A bespoke website theme means a seamless user experience, optimised performance, and a design that aligns perfectly with your brand vision. It's about creating a digital space that's truly yours, free from the constraints of generic designs.
Seeking a WordPress look that's uniquely yours? Off-the-shelf themes can't capture the essence of every brand. With our bespoke WordPress theme services, we design and develop a theme that mirrors your brand's identity, ensuring a one-of-a-kind digital experience for your visitors. Stand out, be different, and make an impact.
Ready to carve out a unique space in the digital realm? Let's collaborate and craft a theme that's a true reflection of your brand.
Off-the-shelf themes.
While custom solutions have their charm, there's undeniable value in leveraging what's already available. Off-the-shelf WordPress themes come packed with functionalities and designs that have proven to be effective. Our team excels at taking these themes and tweaking them to align with your brand.
By configuring existing WordPress themes to your specifications, we ensure you get a professional-looking site in a fraction of the time. It's about smartly utilizing resources to achieve your digital goals without reinventing the wheel.
Looking for a quick, efficient, yet stylish online presence? An off-the-shelf WordPress theme might be your answer. But it's not just about selecting a theme; it's about setting it up to work flawlessly for your needs. Let us handle the intricacies of theme setup, ensuring it aligns with your brand and goals.
Eager to get online with a polished, professional look? Let us tailor an off-the-shelf theme to your vision.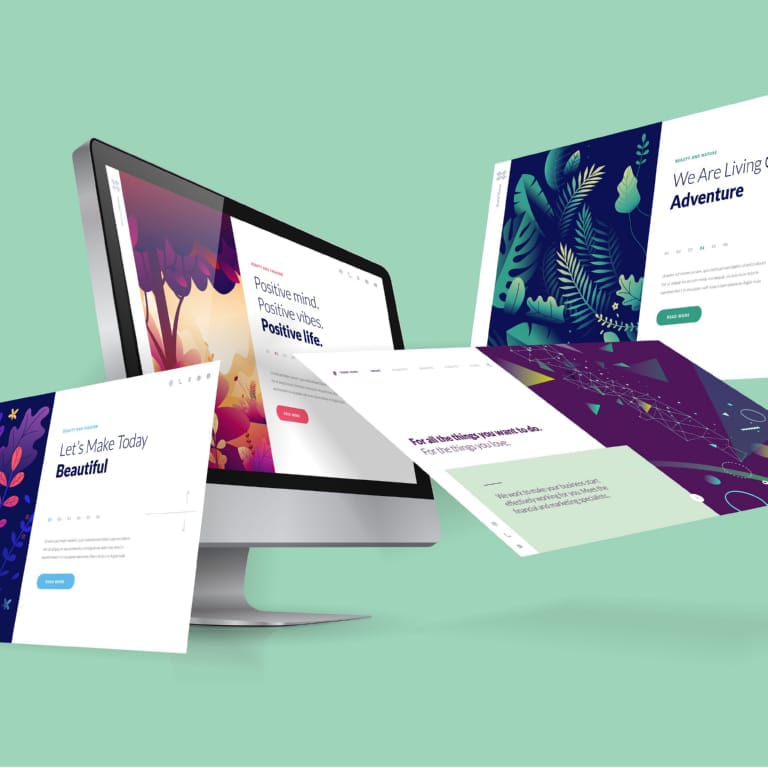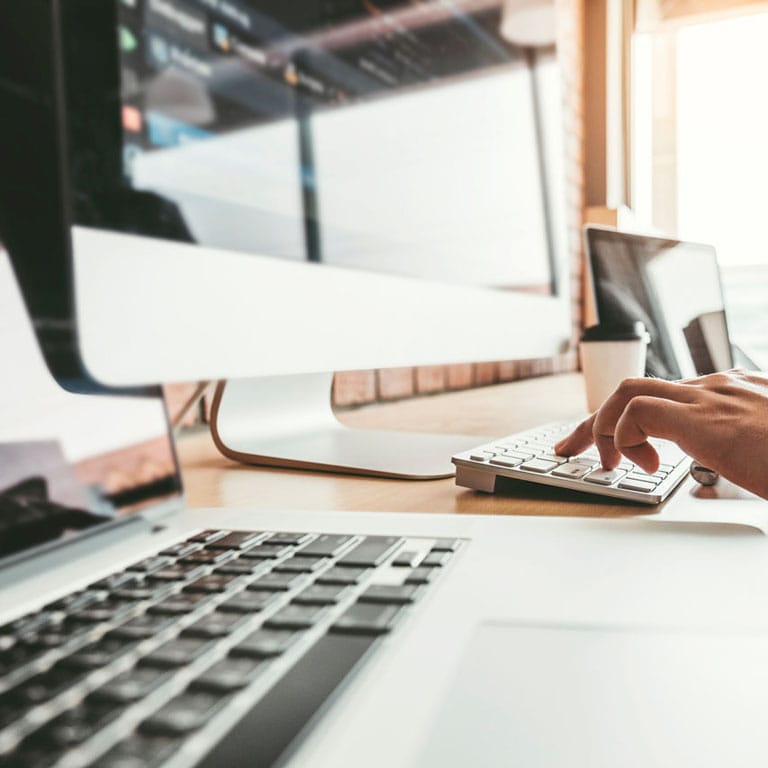 A hybrid WordPress solution.
In the world of web development, flexibility is key. Our hybrid solution offers just that. By blending the rapid deployment of off-the-shelf themes with the unique touches of bespoke development, we create a site that's both efficient and tailored. This approach ensures you get a website that aligns with your brand, yet is quick to launch, striking a perfect balance between time and customisation.
This option is more affordable than a bespoke solution, as we are taking advantage of a lightweight but pre-built WordPress theme that merges the benefits of both a bespoke and off-the-shelf solution.
The best of both worlds, imagine combining the efficiency of an off-the-shelf WordPress theme with the uniqueness of a bespoke design. Our hybrid approach offers just that. We take proven themes and tailor them to your brand's distinct flair, ensuring a perfect blend of speed and originality.
Desire a solution that's both efficient and exclusive? Dive into our hybrid approach and get the best of both worlds.
Managing your WordPress site.
A successful website isn't just about its launch; it's about continuous evolution and management. We understand that as a business owner, your focus is split across numerous responsibilities.
Our comprehensive WordPress management service is designed to lift the digital burden off your shoulders. From updating content, managing plugins, to ensuring regular backups, we act as your dedicated digital caretakers. With us at the helm, your site remains fresh, functional, and in tune with the latest trends.
Love your WordPress site but overwhelmed by its management? From updates to backups, and security to performance optimisation, managing a site can be intricate. Our dedicated WordPress management services ensure your site remains in peak condition, allowing you to focus on your core business.
Want a hassle-free digital experience while you focus on your core business? Entrust your site's management to us and watch it thrive.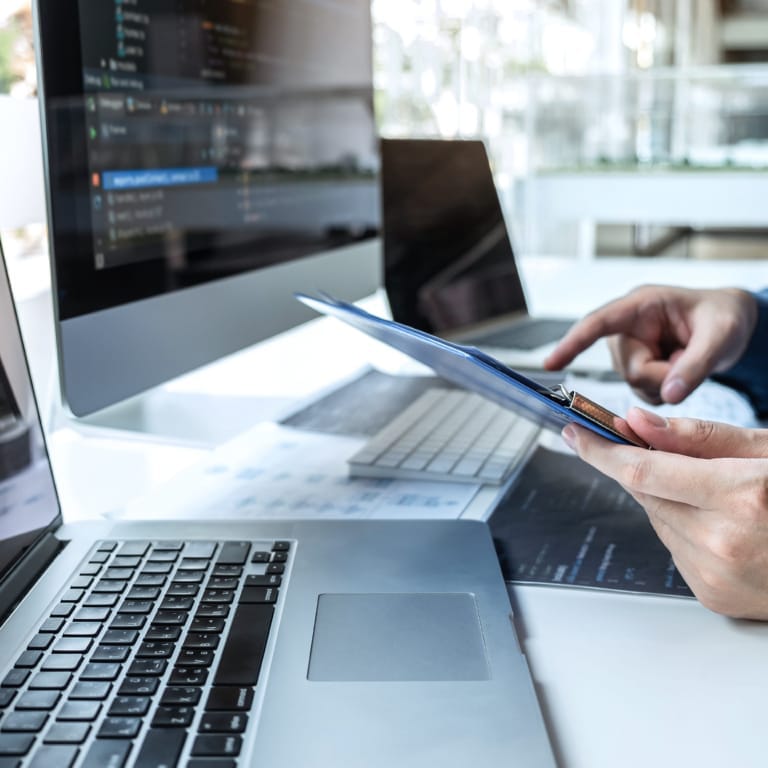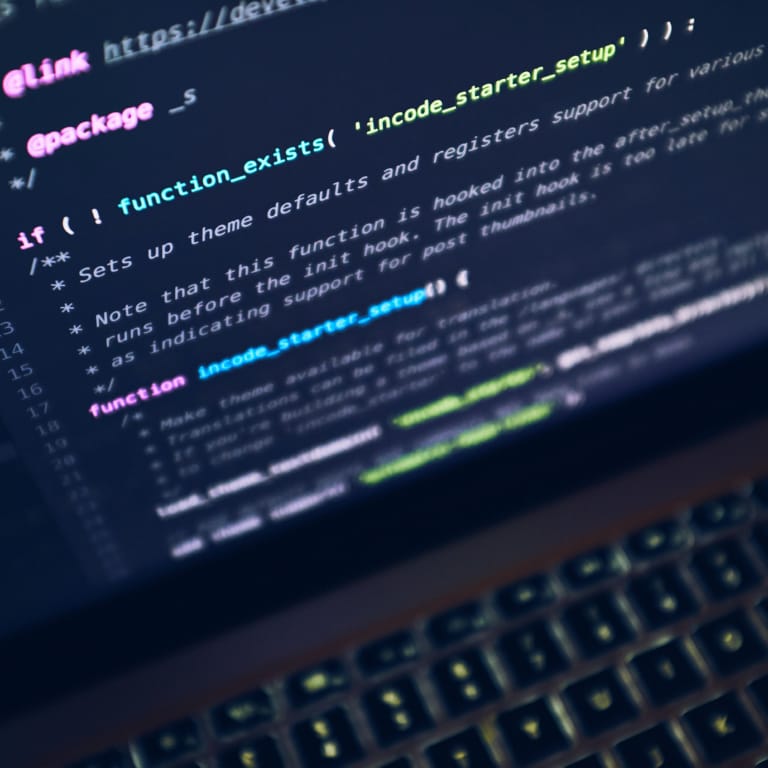 Security & maintenance.
The digital realm, while filled with opportunities, also comes with its set of threats. Security breaches, data leaks, and downtime can tarnish a brand's reputation. Our commitment goes beyond just creating your website; we're dedicated to its protection.
Through regular updates, rigorous security checks, and proactive maintenance routines, we ensure your site remains a safe haven for your data and your users. It's about providing you and your visitors peace of mind in an unpredictable digital landscape.
Concerned about the safety and health of your WordPress site? In the digital realm, threats evolve, but so do our strategies. Our specialised security and maintenance management ensures your WordPress site remains fortified against threats and runs like a well-oiled machine. Sleep easy knowing your site is in expert hands.
Seeking a digital partner who values your site's security as much as you do? Let us shield your WordPress site from potential threats.
WordPress website migration.
Change is a constant, especially in the digital world. Whether you're looking to shift to a more robust hosting platform or transitioning from a different CMS to WordPress, migrations can be intricate.
Thinking of shifting your WordPress site to new horizons? Migration doesn't have to be a headache. Our team specialises in WordPress website migrations, ensuring a seamless transition with minimal disruptions. Whether you're changing hosts or domains, we've got you covered.
Our expertise ensures this process is smooth, with minimal downtime and zero data loss. We handle the complexities, ensuring all elements of your site, from content to databases, are safely and efficiently transferred.
Contemplating a shift in your digital landscape? Trust us to be your guiding hand, ensuring a seamless migration journey.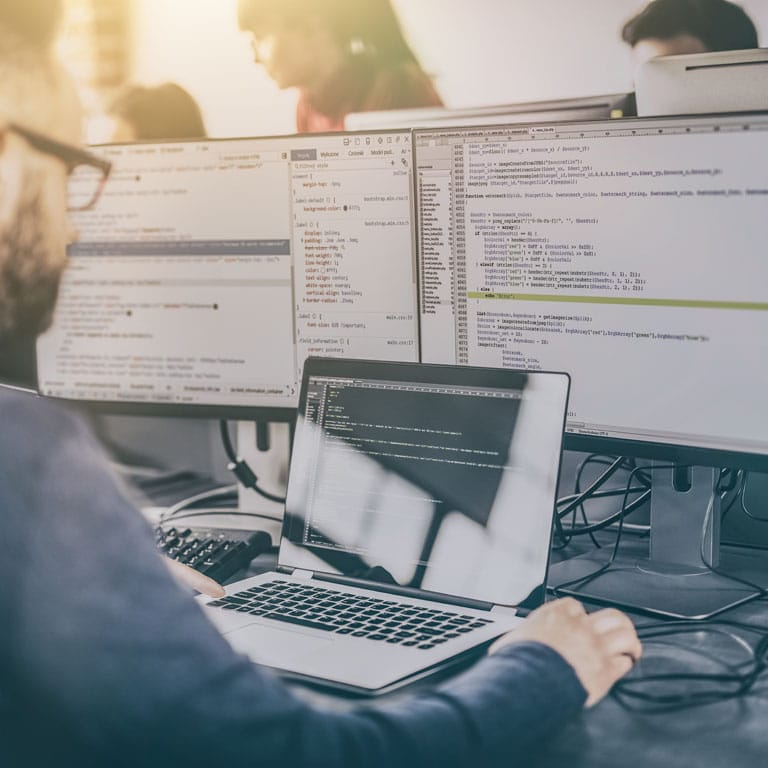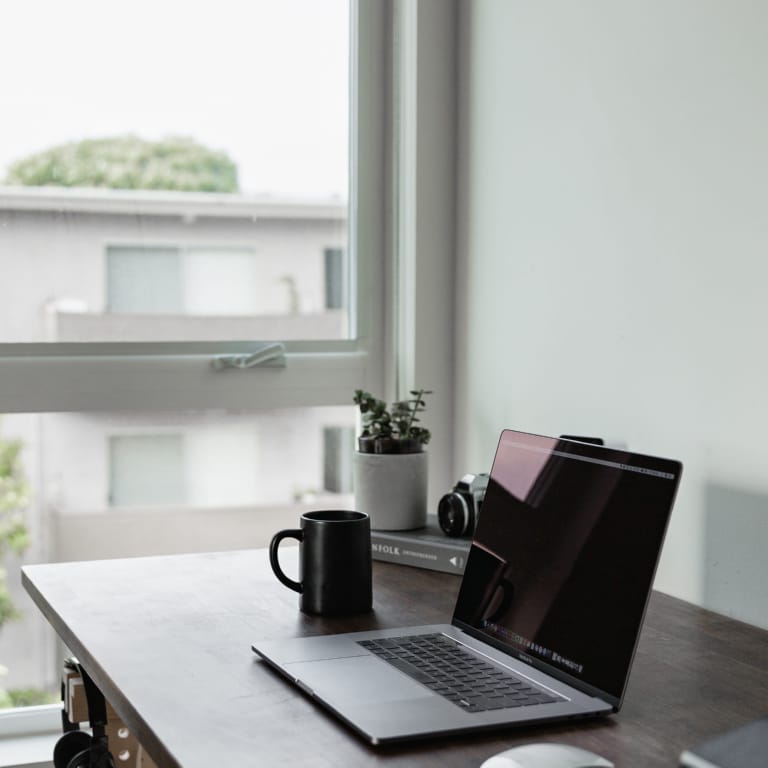 Automate WordPress.
In today's fast-paced digital environment, efficiency is the name of the game. Manual processes can be time-consuming and prone to errors. Our team is adept at setting up automated workflows for your WordPress site.
Want to make your WordPress site work smarter, not harder? Automation is the key. From auto-posting content to streamlining user interactions, setting up automation can transform your site's efficiency. Our team is adept at integrating powerful automation tools tailored to your needs.
From scheduling content, automating backups, to sending out user notifications, we integrate systems that ensure your site operates seamlessly. These automations not only save time but also enhance accuracy, allowing you to offer a consistent user experience.
Ready to supercharge your site's efficiency with automation? Let's integrate smart systems that propel your site to new heights.
The ideal CMS for you.
WordPress is the perfect tool to ensure your website is search engine optimised, as well as making sure it works on all devices. It also makes it easy to incorporate your social media plans into the website.
Ease of use.
If you've ever used Microsoft Word, it will only take you a few minutes to become proficient at adding and structuring content on your site. The CMS navigation is also easy to pick up, with everything clearly laid out on your dashboard.
Manage your content.
Make changes to your website from any computer or phone in the world. Site updates will be instant, and at your convenience. Because you only add the text and pictures, you don't need to worry about the design or the frame of the website.
Save money.
You don't have to pay a developer to create software that already exists for free. There is a huge community of coders that offer free plugins for your site. You can easily take control of your own content, you won't have to pay for text updates.
At your convenience.
If you don't have the time to sit down a few times a week to write new content, write as much as you can when you have the time and have WordPress post your new content in stages. If you already have a lot of content, you can easily break it up into separate posts.
Social media friendly.
Automatically integrate your blog posts with social media like Twitter, Facebook, LinkedIn instead of having to go to each one individually. Easily add your Facebook page, Twitter feed etc to your website for complete integration across platforms.
Powerful SEO tools.
Utilise free SEO plugins to have complete control over the keywords, titles and descriptions, including all meta data, of every page and every post on your site. It won't take long for you to build up a really healthy and robust site to improve SEO.
Grow your business!
Speak to one of our expert web designers to discuss how we can help your business to leverage the power of a great website.
Contact Us
About WordPress.
WordPress is the powerhouse behind over 43% of the internet.
Lauded for its simplicity, versatility, and robust features, WordPress has grown far beyond its humble beginnings in 2003. As of 2023, WordPress is the engine behind an astounding 43% of all websites on the Internet. It's an impressive testament to its accessibility that anyone, even those without a technical background, can effectively use WordPress to create and manage their own website. The barrier to entry is minimal; if you're proficient with basic computer skills, WordPress is a tool you can master.
What began as a simple blogging tool has transformed over the years into the world's most popular content management system (CMS). It's now a versatile platform that powers an incredible array of online spaces, from simple blogs and personal websites to complex portals, e-commerce platforms, and sophisticated enterprise-level sites. Increasingly, WordPress is even being used as a framework to build applications, broadening its utility beyond just website creation.
WordPress website design by Forest.
At Forest Web Design, we harness the potential of WordPress to craft exquisite, functional websites that don't break the bank. As seasoned experts in WordPress website design, we appreciate the flexibility that WordPress offers, and we've honed our skills to get the most out of this powerful platform.
We begin by designing a custom WordPress theme that visually represents your brand, crafting an aesthetically pleasing interface that captivates your visitors. The next stage involves populating your site with SEO-ready, high-quality copy that not only appeals to your audience but also aligns with search engine algorithms, helping your website rank higher in search results.
Ready to take your digital presence to the next level with a WordPress website that truly stands out? Contact us today, and let's create a website that resonates with your brand and engages your audience like never before.
OUR WORDPRESS EXPERTISE
Theme development.
Our team excels in crafting bespoke WordPress themes tailored to individual brand identities.
Plugin management.
We ensure the plugins we integrate are reliable, compatible, and serve a genuine purpose.
Best practices.
By consistently following best practices, we ensure that every project we undertake is scalable and maintainable.
Performance.
We are adept at implementing a range of performance optimisation techniques, ensuring speed.
Migration expertise.
With our migration expertise, we guarantee a smooth, hassle free transfer of your WordPress website.
Backup solutions.
Our robust backup solutions ensure that your WordPress website's data is securely backed up.
Security.
By staying updated with the latest vulnerabilities, we ensure your WordPress site remains fortified.
Hosting solutions.
Top tier hosting solutions, ensuring your WordPress site benefits from swift load times.
Website speed.
Bloat-free development is our mantra. We focus on keeping things lightweight for speedy load time.
Database issues.
We keep on top of database bloat. This approach guarantees faster load times and a cleaner user experience.
Proper setup.
We have successfully launched over 100 WordPress websites and know how to make sure everything works.
Integrations.
WordPress has thousands of options for seamless integration with numerous other services you may use.
Grow your business!
Speak to one of our expert web designers to discuss how we can help your business to leverage the power of a great website.
Contact Us