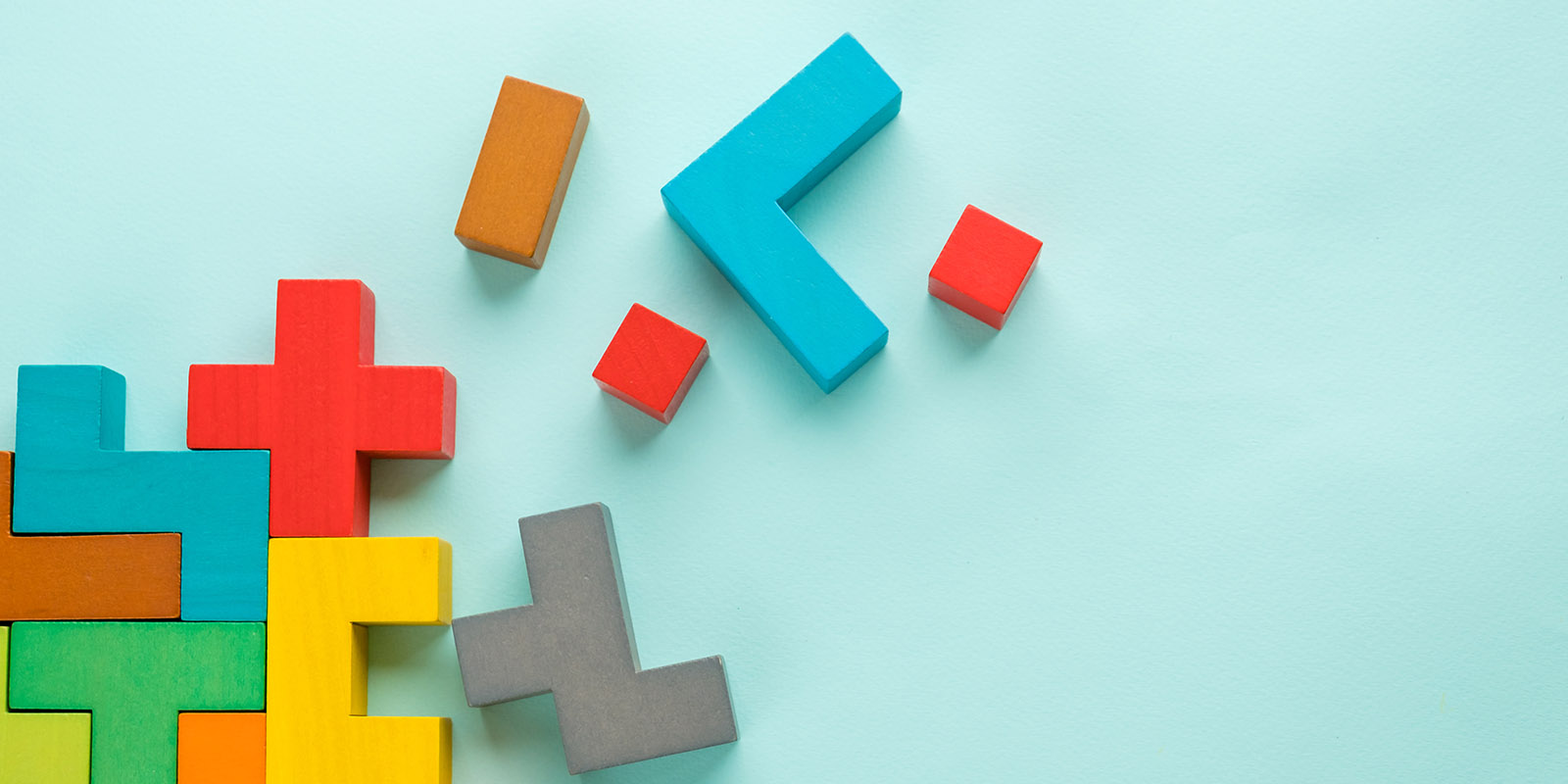 The Pros and Cons of Using a Free Website Builder
Today, there are seemingly more websites that people and thanks to advances in technology, it is now easier to create a website than ever before.
In fact, there are numerous free website builders that let you construct a website often without charging an upfront fee. In the UK, the most popular of the free website building programs include the following;
GoDaddy
Squarespace
Weebly
WordPress
Wix
The setup is relatively simple. You start by registering onto the site which again usually has no upfront fee. Then you go step-by-step using a program that builds your site from scratch. Many use a drag-and-drop method, which means that you select what you want to put on your site. While some allow for a blank website, most will offer a template from a catalogue that you can choose.
Because such sites are built to appeal to those who have little to no website building experience, the process is usually over with in a matter of minutes. Your site is now hosted, and you will have to pay a monthly fee which is usually quite affordable. Plus, some sites offer more advanced features to help you market your business online, such as a rudimentary search engine optimisation or SEO.
It's little wonder that such sites are quite popular, attracting people from all walks of life and now business owners. For individuals who want to have their own websites, such programs are a great way to get online, start a blog, and post what you want, when you want. After all, the monthly fee fairly low, and you can establish a presence on the web to connect with your social media sites.
For business owners, using a free website builder has only recently become a popular idea. This is thanks to the expanding technology that has made free web builders more attractive. The use of pre-designed templates, more advanced graphics, and adding as many pages as you need means business owners looking to save money can build their own sites. So, it's not surprising that more entrepreneurs and business owners looking to keep more in their pocket are turning away from professional web designers and more towards website builders.
On the surface, it seems that hiring a professional web designer would only be a waste of money. After all, you can get many of the services a designer provides for a far lower cost. However, while you may pay more in the beginning for the services of a web designer, are you really paying less?
Compare Prices
One of the most popular reasons why business owners choose a free website builder is the cost. Not only is the cost of building the site but hosting it month to month. You may wind up paying £10 to £15 per month which provides you with the following;
Domain Name
Hosting Services
Access to Website Builder
The cost is about the same as what a website designer will charge for their services month to month after building your site. However, the difference is that while you might start off paying a relatively small amount for the services of a free website builder, many will charge more if your site should grow. It is not uncommon for such sites to charge upwards of £300 per month depending on the size that your website has grown and the additional needs it requires.
This is why going with a professional designer, who will charge for building your website, is the most economic choice in the long run. This is because the cost advantages may fade quickly depending on the success of your site. While there is no upfront fee and the monthly costs are reasonable at the start, you may find some disadvantages from using their services;
Cheaper packages may run ads or unprofessional tags on your site
Monthly costs grow as expensive, if not more so, compared to a designer
In fact, many of the top packages they provide charge more than a reputable designer would, so you might be better off going with a professional.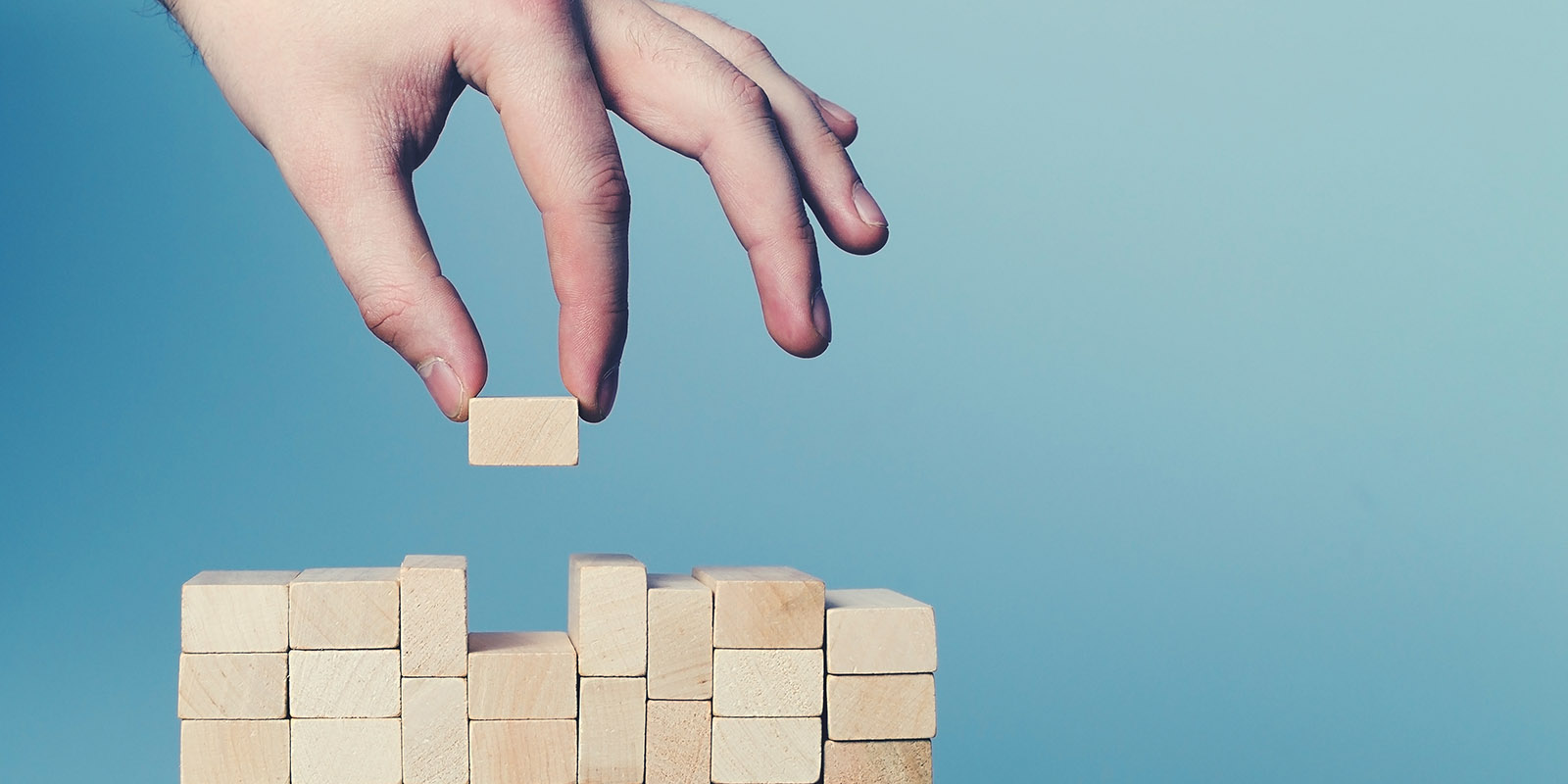 Performance
One consideration that you may not realise is that a website constructed using a free website builder may be hosted to the same data centre as every other site the builder creates. This may not seem obvious at first, but the more successful the website builder, the more websites are hosted on the same server, the slower the site could be.
Compare this to creating a website and hosting it on a dedicated server which is not slowed down by the many other websites it is carrying. Add to this the used tools and plugins that are provided by the site and the performance of your website may be quite poor in relation to the competition.
Slow hosting
Junk-filled website code
Slow-loading website reduces search ranking
However, using the professional services of a designer means that your site will only contain what it needs to succeed. This translates to a fast, streamlined site that does not turn people away and improves sales conversions. There is no bloat, no unnecessary features, only what your site needs, so that it works best for you.
The speed in which your website downloads to computers, laptops, and mobile devices is one of the most overlooked areas of web design. Many website builders overlook this aspect, but a professional will account for it and ensure that your site is properly tuned.
Proper Use of Your Time
One of the secrets in running a successful business is allocating your time most efficiently. Ideally, you'll want to spend the most time on what is needed the most in your business efforts. The more time you spend on areas that are not building up a customer base or sales conversion is time that may be getting away from you.
Consider that you work for your clients, so spending time working on your website means putting your efforts in places that do not see immediate results. After all, if your website is not working properly, just how much time can you spend trying to fix it? In most cases, successful business people spend as little time as possible on tasks that do not grow their customer base and add to their revenues.
That's why you hire salespeople to market your business, skilled labour to build and transport your products, and professional web designers to work on your website. Time is the one commodity that you cannot change. It runs regardless of your efforts, so you must make the most of what you have.
In addition, are you the right person to oversee your website and design it with the proper knowledge of your industry? After all, you may know about the products and services that you offer, but are you the best person to transmit that knowledge to the general public through your website?
Quality of Design
You may wonder if the quality of the site constructed from your free website builder will be professional looking and enough to compete with those in your industry. Consider that there will be most who will use the services of a professional and their website will look considerably better and offer advantages that you will want for your site.
So, you are left with the question of just how much time and effort it takes to create a website that can compete with professional designs. You may realise just how such an effort will take away from paying attention to other parts of your business. Plus, an experienced professional provides your site with the following;
Knowledge of the industry
Professional appearance
Issues affecting performance that go unnoticed
When you do not use an experienced professional designer, who has worked in your industry, your website will not reflect what is needed to fully succeed. You may mimic some areas, but a professional will incorporate what is needed, so your website really stands out.
Of course, having a professional appearance makes all the difference. People know the difference between a website that was created by a professional and those that come from cookie-cutter free website builders. There is a sameness that hits almost subconsciously and creates a negative impression that a professionally designed site will avoid.
Plus, there are many issues that often go unnoticed by those with little experience in constructing their own site. It also applies to proper testing that can help you get the most out of the website potential to make a real difference in your bottom line.
SEO Performance
Search Engine Optimisation is crucial for your website to be seen by the right audience. A skilled pro at SEO will understand what actions to take and just as importantly, what actions not to take. After all, a single mistake or wrong step may get your website banned by Google. Quite often, a banning will occur when something is added to the site that is not suspected of being harmful.
In addition, the drag and drop website building may only has a limited number of functions, making it more difficult to add new content on an existing template. But that is not the only limitations of free website builders in terms of SEO.
Lack SEO tools
Limited knowledge of the industry
Guidance to stay on the right path
Not having enough SEO tools means being closed off from certain tactics and approaches that might boost awareness of your site. Also, website builders are generic and not designed to align with the standards of your industry. It also does not help that they cannot tell you if a certain SEO tactic or design is on the right path or not.
All these factors add together to spell trouble for those who choose a free website builder and try to create their own online business site. This not only speaks to the present condition of your company, but its future as well.
Growing Your Company
As you ponder whether to continue with a website builder or hiring a professional, consider the following items;
Can you upgrade, change, or add to your website?
Can you switch hosts?
Will you have to start all over?
The last thing you want is to create even more work for yourself, which is why doing it alone may not be the best option. Before you act, consider the benefits of hiring a professional.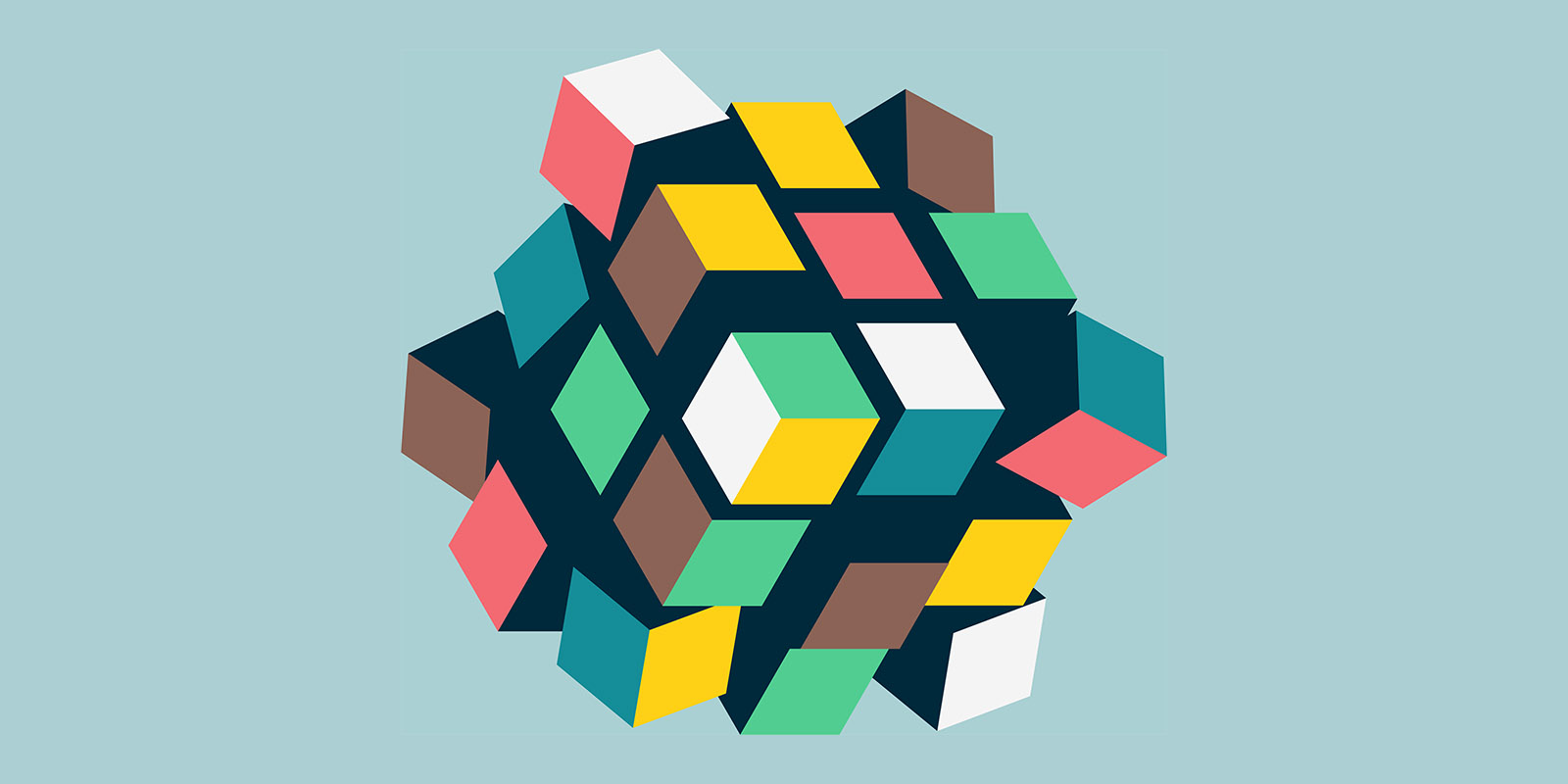 Benefits of Using a Professional
With the potential issues of going it alone with a free website builder, you should consider the option of hiring a qualified professional web designer. There are strong benefits to having a knowledgeable, experienced designer creating your website.
Experience: The overall design, layout, branding, and content for your site will be chosen based on the appeal it has for your business. This means that a professional will do the research and use tried and true techniques to ensure the best possible results for your website design.
No Templates: The design of your website will be unique and relevant to your industry. Plus, it will stand out from the competition thanks to its custom appearance. This provides you with an edge in attracting attention and potential customers.
Effective SEO: You will want the best practices used when creating an SEO compliant site. This means that all relevant services from Google are used to ensure that your site gets the highest search rankings to draw the most attention.
Fast Loading: This means a clean, concise website that it optimised to load fast which keeps potential customers from going somewhere else. All the bloat is cut out, so what remains only works to keep the site fast and clean.
Fully Responsive Site: With more people using mobile devices to surf the web, having a site that is responsive means that no matter the screen size, it will be seen properly. This translates into a better user experience which only boost sales conversions. You can gain an edge over competitors who use two different sites or ignore mobile devices entirely.
Competitiveness: Because a professional designer will handle all the work, they can get your site up faster and work to beat the competition. This means that if there is an answer out there in gaining an edge over those in your industry that can be done through your website, a pro will find it for you. This provides you with a competitive edge that can be updated as your site grows.
Time: Have you ever considered just how much time it takes to build a proper website complete with all the features needed to get your business ahead? Now, think about how you can use that time to work with customers, plan out your business future, and make decisions without having to build a new website yourself. You can see just how getting professional help can make all the difference in this regard.
No Contracts: If you are not happy with your current provider, you can move your website to another provider that offers better services and perhaps a lower price.
A professionally designed website communicates its quality to your customers. This improves your branding efforts as your messaging is more focused and direct. Plus, you gain considerable credibility when using a reputable designer which translates to more potential customers becoming interested in your business.
Of course, you get to enjoy the best practices, up to date technology, faster hosting, quicker support times, and having an expert in SEO guiding your efforts. Perhaps most importantly, you have a trusted designer to turn to for advice, to get updates and improvements, and to correct errors before they become big issues. Having a professional working for you means that your site gets the best attention and provides you with peace of mind.
Conclusion
Admittedly, there are advantages in using a free website builder for your online business efforts. It is generally cheap, fast, and you can get started right away. However, hiring the right professional offers benefits over time that makes it a far better choice for the health and well being of your company. After all, it's not just about getting online quicker, it's having a website that stands out from the competition, so you can get more sales.
Plus, you can be confident that your site is fast, clean, and properly optimised for the best results. This gives you the time to focus on other aspects of your business, such as growing your customer base. In addition, your website will be more professional and a powerful platform to not only market your efforts but convert sales as well.
This is why having a professional web designer by your side provides so many advantages. You can get advice from someone you trust with experience in helping companies just like yours succeed online.
Posted in the Web Designer Blog blog category on March 4, 2019.
Tags: affordable websites, cheap web design, free website builder, google, responsive web design, search engine optimisation, upgrade website, user experience, website builders, website designers