New website design
We create attractive websites that are user friendly and cost effective.
Contact Us
Startup special.
We can build your online presence from scratch with a logo, new website and compelling content, properly launched on Google.
Website revamp.
Feel like your current website doesn't reflect your brand's evolution? It's time for a transformation that captures your brand's true essence.
WordPress.
Want a site that's both powerful and easy to manage? Dive into the world of WordPress with our expert touch guiding the way.
Free additions.
New website packages include a free logo for startups, and your first year of hosting completely free of charge.
Website design services
Cost effective websites with a personal touch.
We can build you a beautiful new website that actively works on your behalf to communicate your concepts, thoughts, and trust to your clients.
Your website will likely be the first interaction your clients have with your business. How it looks says a lot about your business. Your website establishes not only what you do but who are you to potential customers or clients.
With a wide variety of services and packages available, we can help you improve your website, reach more customers and get more enquiries. We will work with you to establish a website design that will engage your customers and take your business to the next level.
All websites include:
Built in SEO.
First year website hosting free.
Mobile friendly design.
All your pages and content added.
What to expect with our web design services.
We take a holistic approach to web design to ensure all our websites deliver results and further the brands we represent. From branding details such as a company logo to engaging SEO content, we provide everything you need to get your new online presence up and running.
Over the years, we have developed a tried-and-tested approach to web design in Reading. We've seen what works — and what doesn't. We've experimented with user engagement methods, branding details, SEO strategies, marketing initiatives and usability features.
When you hire Forest to create or improve your website, you automatically get the benefit of our experiences with clients across the Thames Valley area and beyond.
We have the in-house skillset you need to create a website from scratch. So whether you're just starting out or relaunching your business for future success, we can take care of everything. Leave your entire web design project in our hands, and we'll create something that will give your business a competitive edge over the competition.
Built in SEO.
SEO application designed to get your website noticed.
Logo & branding.
To help your business stand out. Free logo for startups!
WordPress expertise.
Harness the full power of the world's leading CMS.
Content strategy.
Compelling content to communicate your message.
Mobile friendly.
A mobile-friendly website that looks great on any device.
Fast loading.
Optimisation for super quick page loading times.
Secure hosting.
Security protocols that guard against threats.
Maintenance & updates.
Ensuring you can focus your efforts on running your business.
FEATURED PROJECTS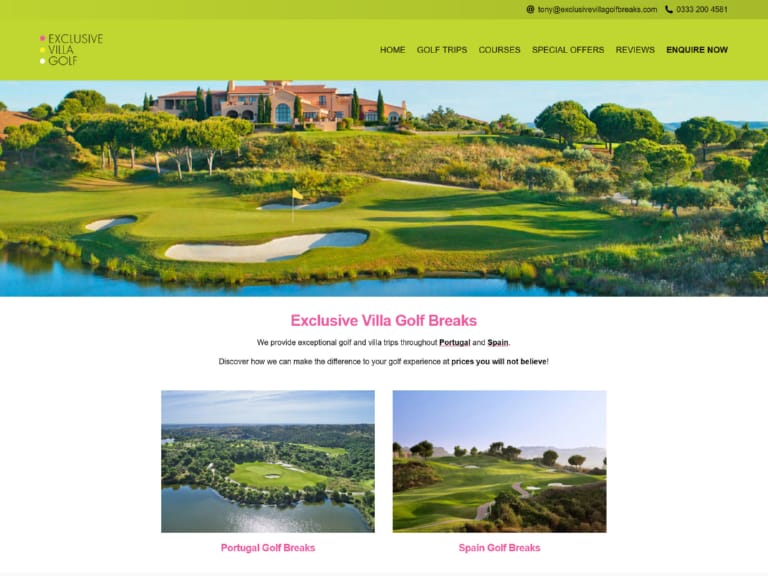 Exclusive Villa Golf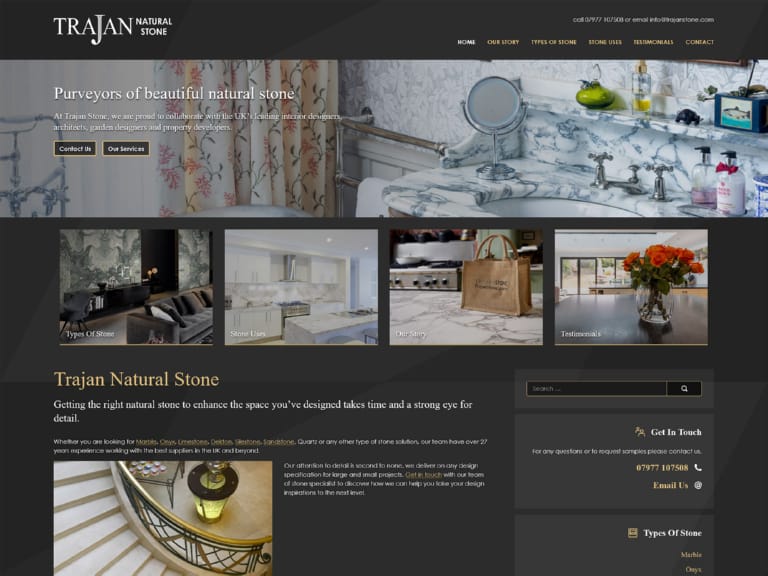 Trajan Stone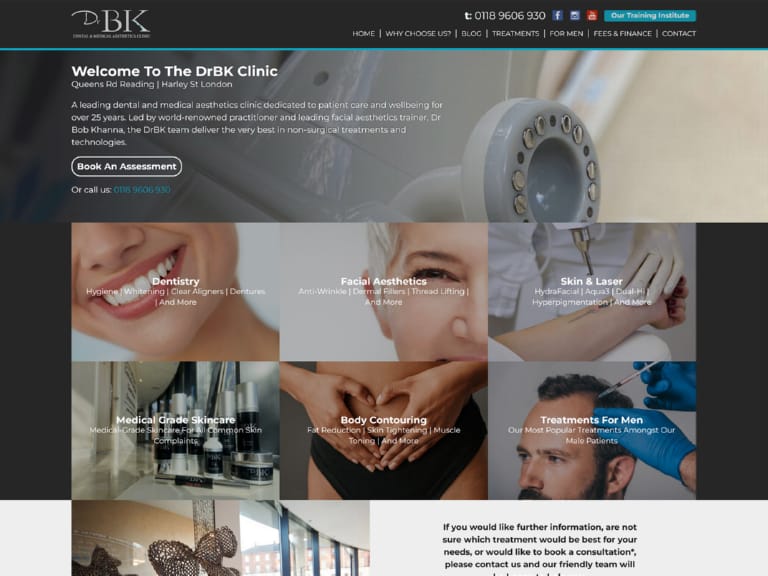 DrBK Clinic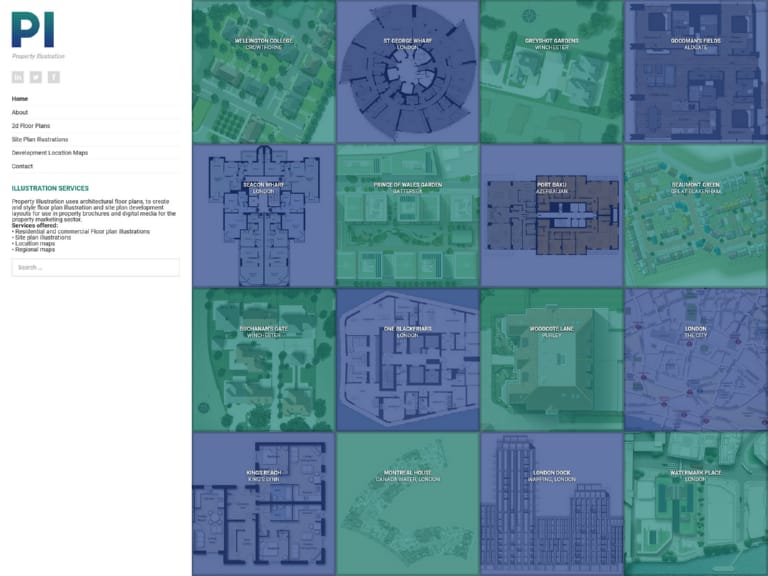 Property Illustration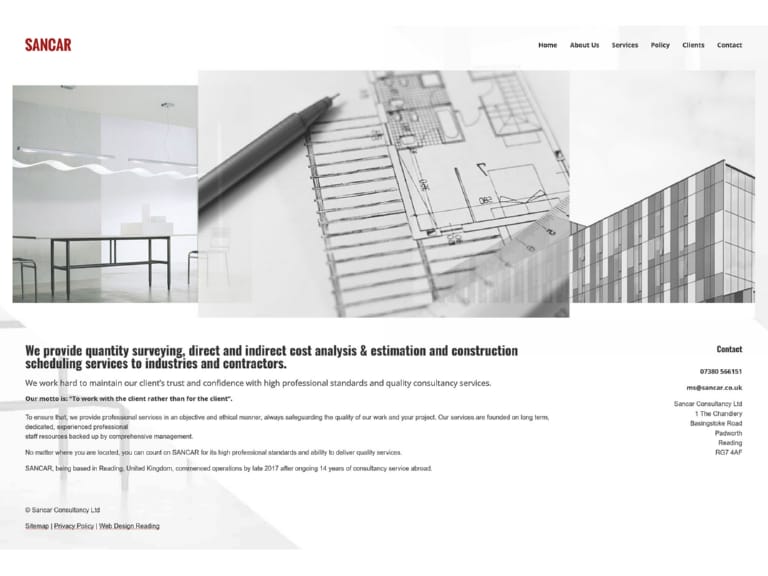 Sancar Consultants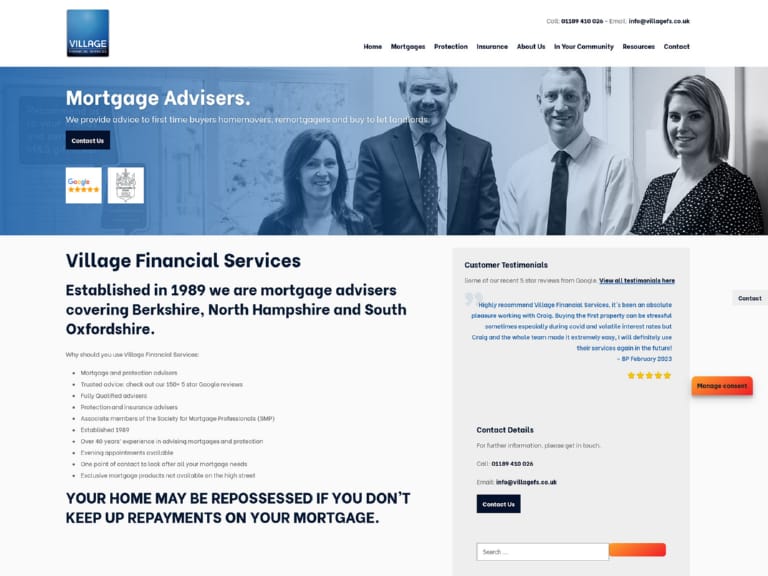 Village Financial Services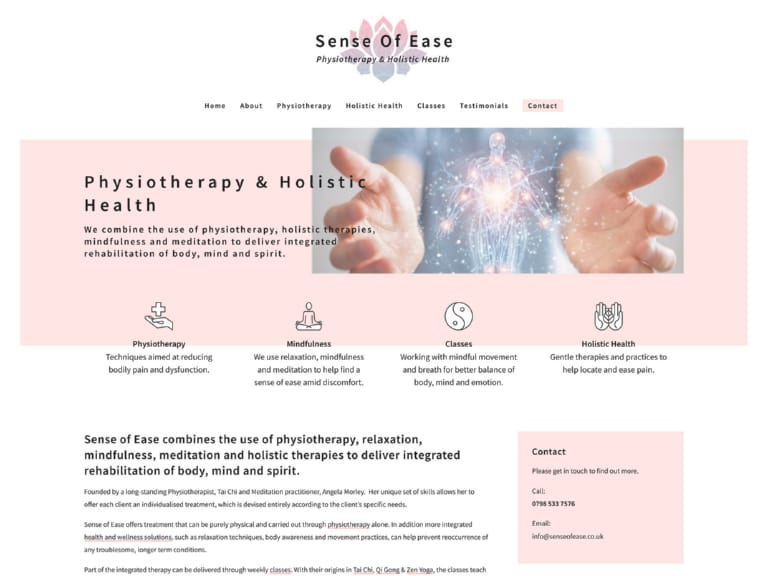 Sense Of Ease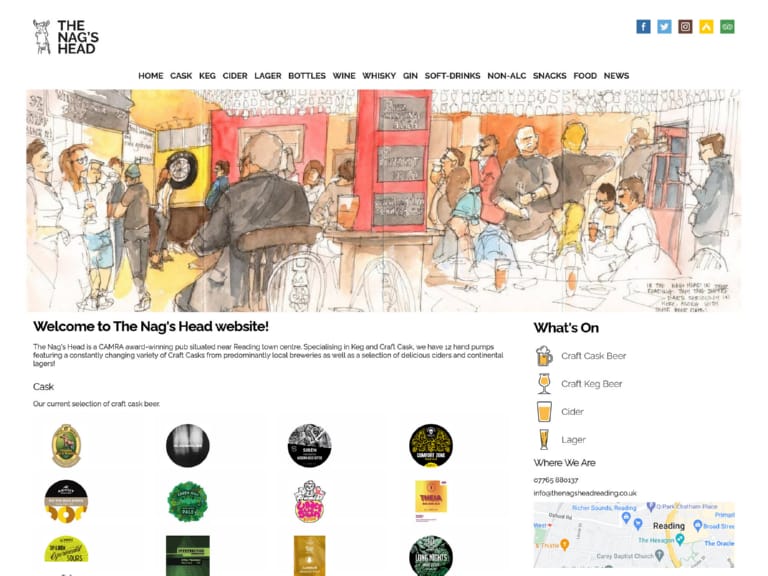 The Nag's Head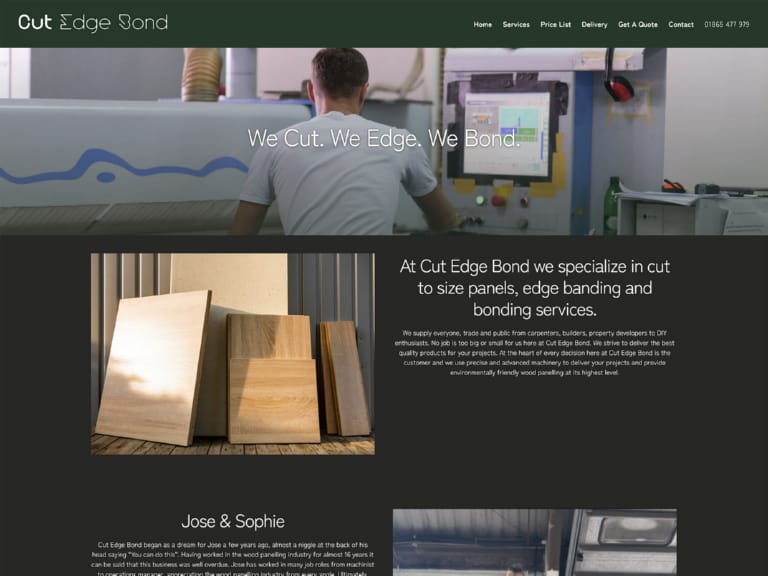 Cut Edge Bond
Grow your business!
Speak to one of our expert web designers to discuss how we can help your business to leverage the power of a great website.
Contact Us
Attractive, cost effective websites.
We strive to create attractive websites that are both user friendly and cost effective. We utilise a range of technical and creative skills, as well as a wealth of experience, to create websites that deliver conversions.
The websites we create are designed for humans, but they're also designed to attract the attention of search engines. It is this multi-pronged approach that has earned us a growing reputation in Reading and the surrounding areas.
Whether you're starting a new online business, taking your business online for the first time or replacing an underperforming website, we have the skills, knowledge and experience to maximise the reach and power of your online presence.
Why choose Forest Web Design?
We bring a decade of dedication to the table. Over the past ten years, we've successfully launched more than 150 websites, and our portfolio is as diverse as it is extensive, having built websites for businesses from a huge range of industries.
This breadth of experience ensures that we're not just adaptable but also attuned to the unique needs and nuances of different sectors.
OUR WEBSITE SERVICES
WordPress website.
We utilise the most popular website CMS to custom build your perfect website.
WordPress is nearly 20 years old and is now the most popular content management system in the world, used on over 450 million websites. It is estimated to power more than a third of the web. With WordPress it's possible to build any kind of website, making it suitable for almost any company looking for a website.
We utilise this amazing tool to create beautiful websites with a wide variety of functionality, at a cost effective price. If you want to you will be able to log in and edit your own content, add blog posts or new images to your gallery. We can also manage this for you if you prefer.
Still using an outdated website? Dive into the digital age with a fresh, modern WordPress site tailored just for you. Elevate your brand, engage your audience, and drive results. Let's embark on this transformative journey together – start your WordPress revolution today!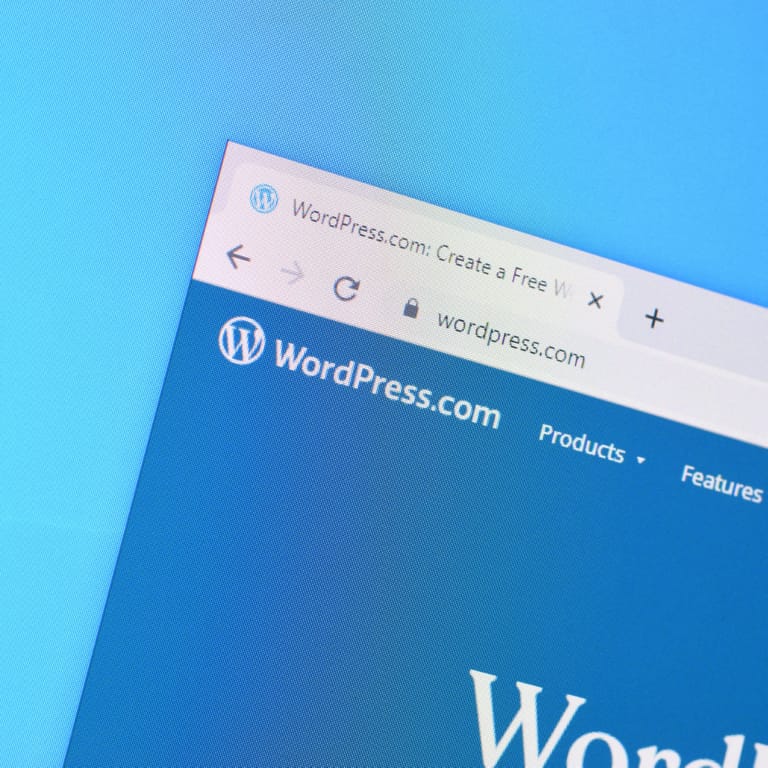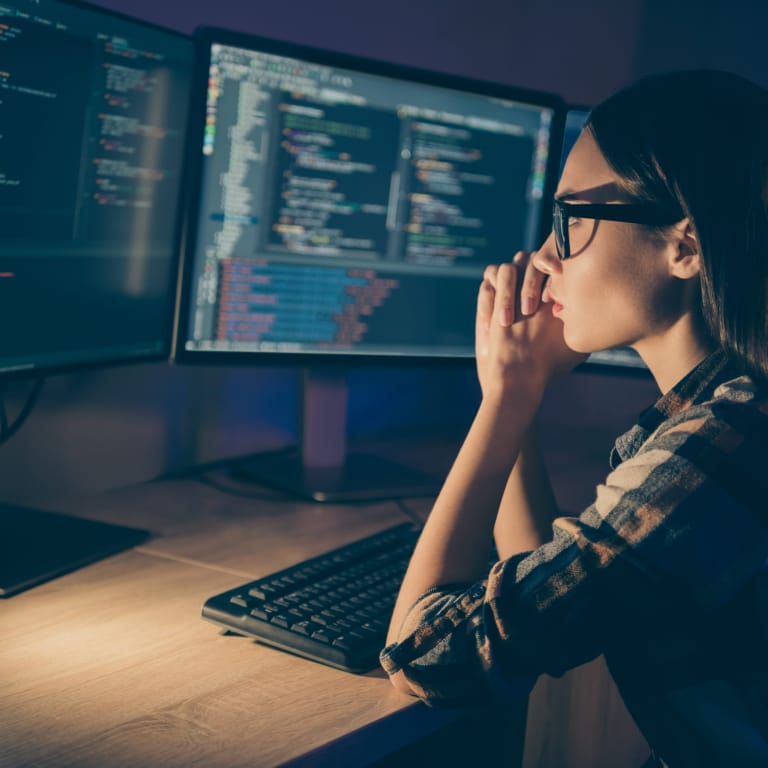 Bespoke website.
Your website will be custom built in house to ensure the best quality possible.
We have over a decade of experience custom building an enormous range of websites, using the latest practices to build future proof websites that work for clients. We use a powerful mix of bespoke code and lightweight plugins and code additions, meaning you get a website that looks great but is not slow to load, both now and in the future.
Whether we use WordPress for your website or not, your website design will be created bespoke to match your needs and budget. Unless asked to, we do not use off-the-shelf WordPress themes meaning we have full control over how your website looks and behaves, as well as its size and speed. This means you get the website you want, and nothing you don't need.
Isn't it time your website truly reflected your unique brand and vision? With our bespoke web design services, we craft digital experiences that resonate with your audience and stand out in the crowd. Every pixel, every interaction, tailored to your needs.
Fast & lightweight.
Whatever method we use to build your site it will be fast, clean, and easy to use.
Our design & build philosophy is that things should be clean, fast, and run as smoothly as possible. This is good not only for your customers, improving user experience and conversion rates, but also your website ranking. A fast and healthy site should inspire confidence in your customers.
A faster and better built website free of bloated third party software also means a better SEO score on Google. Your website will be built and configured to receive a better score on Google search results, we regularly get scores above 95/100 on Google Page Speed Insights.
Tired of sluggish load times and bloated pages? Speed and efficiency are more than just buzzwords; they're essential for user experience and SEO. Dive into a world where your website loads in the blink of an eye, optimised for peak performance.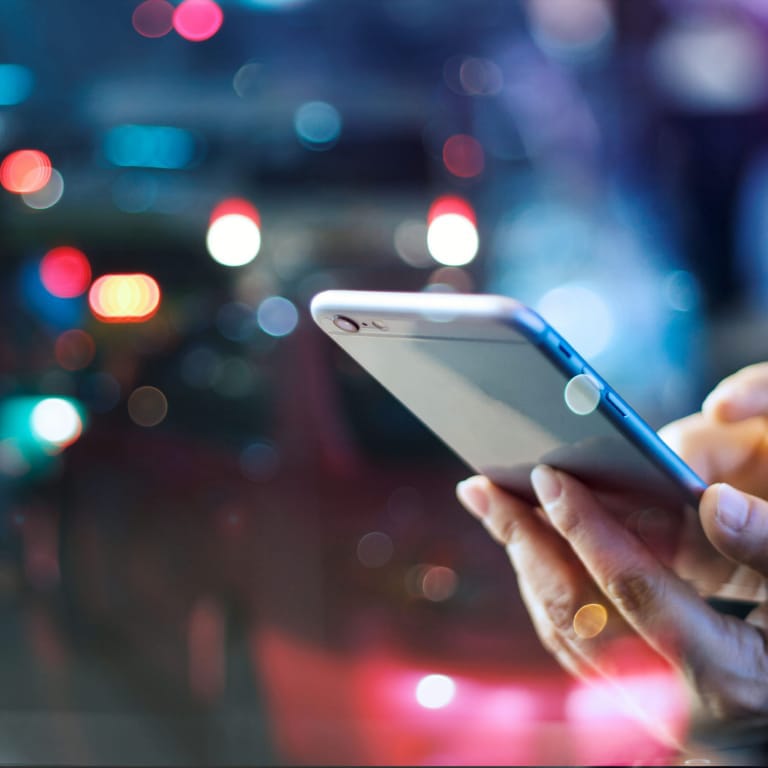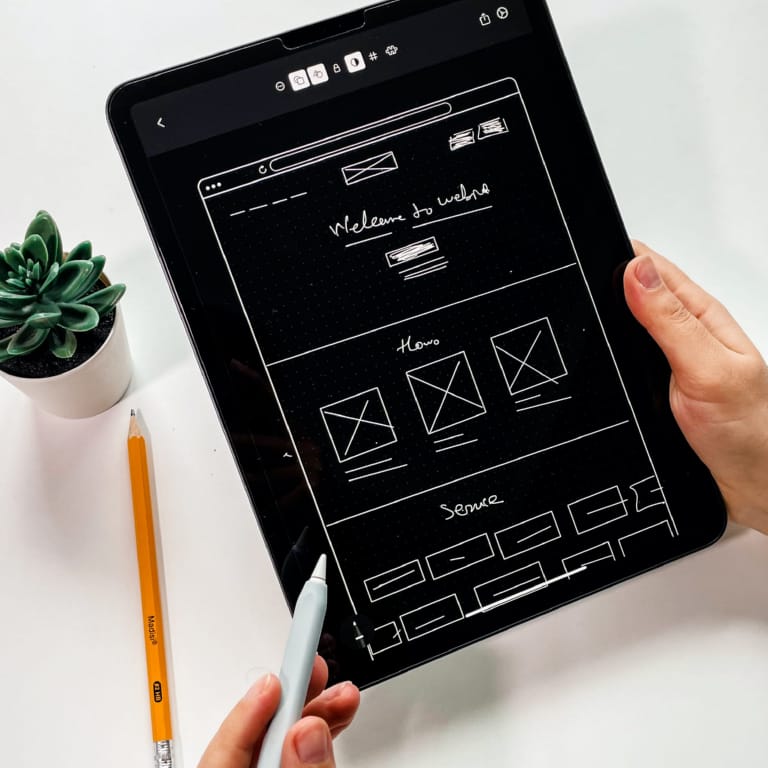 Responsive design.
Your website will perfectly set up to work smoothly on all devices and screen sizes.
Responsive websites work on mobile, tablet and desktop and change their structure depending on which device they are being shown. The goal of responsive design is to make things as easy to use as possible for the most possible people regardless of their device.
Mobile phones now account for over 50% of internet traffic, if your website is not fully responsive then a huge proportion of your website users / clients might not be able to use your website properly. You are also less likely to achieve a good search engine ranking with a website that does not work properly on mobile.
Ever noticed how devices come in all shapes and sizes? Your website should too. In a mobile-first world, responsive design isn't just an option—it's a necessity. Ensure your brand shines brilliantly on every screen, from smartphones to desktops. Let's collaborate and craft a website that adapts, responds, and delivers, no matter where it's viewed.
Powerful SEO built in.
We optimise everything on your website giving you the best possible chance of a good ranking.
Great search engine optimisation can dramatically increase the amount of hits your website gets. By taking a complete approach from the start while building your website, we can help you bring in more visitors and improve the quality of their experience on your website.
While building your website we optimise everything we can, giving your site the best platform from which to grow. Once your new site is ready, we will also safely launch it on Google for you. If you have a website that needs replacing, we can make sure your old pages are safely redirected on Google.
Want to be found easily on search engines? It's not just about having a website; it's about having a website that speaks the language of search engines. With our built-in SEO solutions, we ensure your content shines in search results, driving organic traffic and potential customers your way.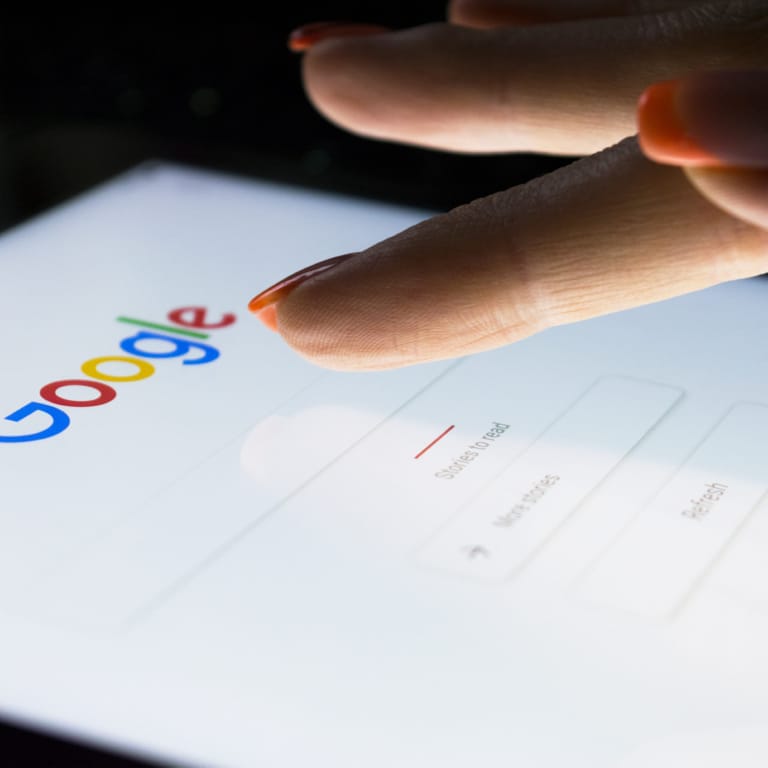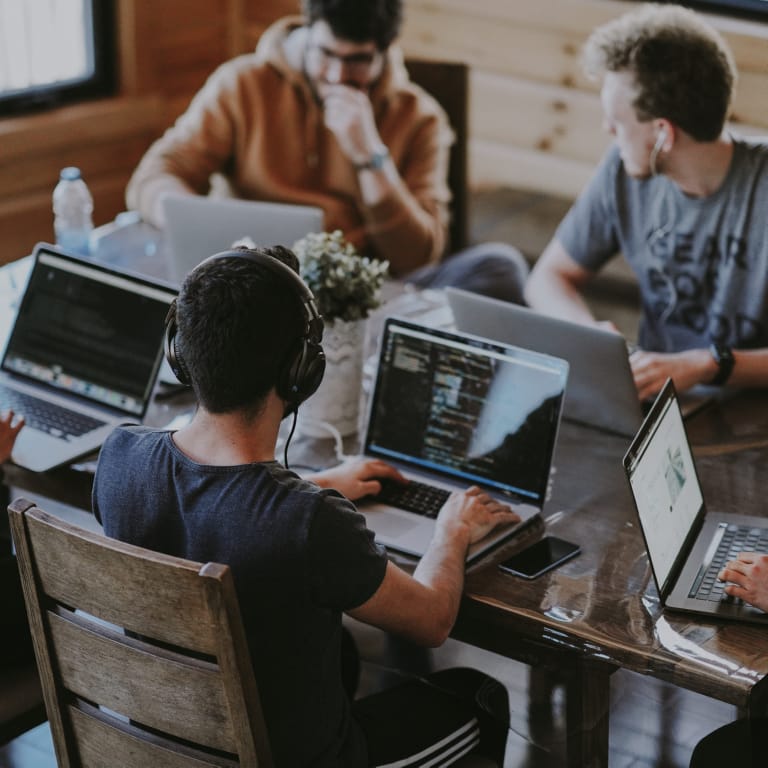 Website support & maintenance.
Consistent care for your digital presence, making sure your website is in good hands.
Maintaining a website is crucial for ensuring its longevity and relevance. Our team at Forest Web Design offers comprehensive support and maintenance services tailored to your needs. Regular updates, security checks, and performance optimisations are just a few of the tasks we handle to ensure your website remains in peak condition.
If you ever wish to make updates yourself, we provide user-friendly tools and guidance, so that you can harness the power of the WordPress CMS to add new content or tweak your existing content. You can also blog or add news articles to your website. Alternatively, you can rely on our dedicated team to manage all aspects of your site's upkeep.
Ever wished for a safety net for your website? Keeping your site updated, secure, and running smoothly is a task that requires constant attention. With our dedicated support and maintenance services, you can focus on what you do best while we handle the technical details.
Website hosting.
Reliable hosting to ensure optimal performance of your website.
The foundation of a successful website lies in its hosting. We prioritise providing a hosting solution that guarantees both security and optimal performance. With our state of the art infrastructure, your website will benefit from fast load times and minimal downtime. Regular backups are also part of our package, ensuring that your data remains protected and retrievable at all times.
What's more, our website host uses 100% renewable electricity to power their data centres, and also plants trees on our behalf as our hosting package with them grows!
Looking for a rock-solid foundation for your website? Reliable hosting isn't just about uptime; it's about speed, security, and scalability. With our premium hosting solutions, your website finds its perfect home, ensuring smooth performance and optimal load times. Step into a hassle-free digital realm.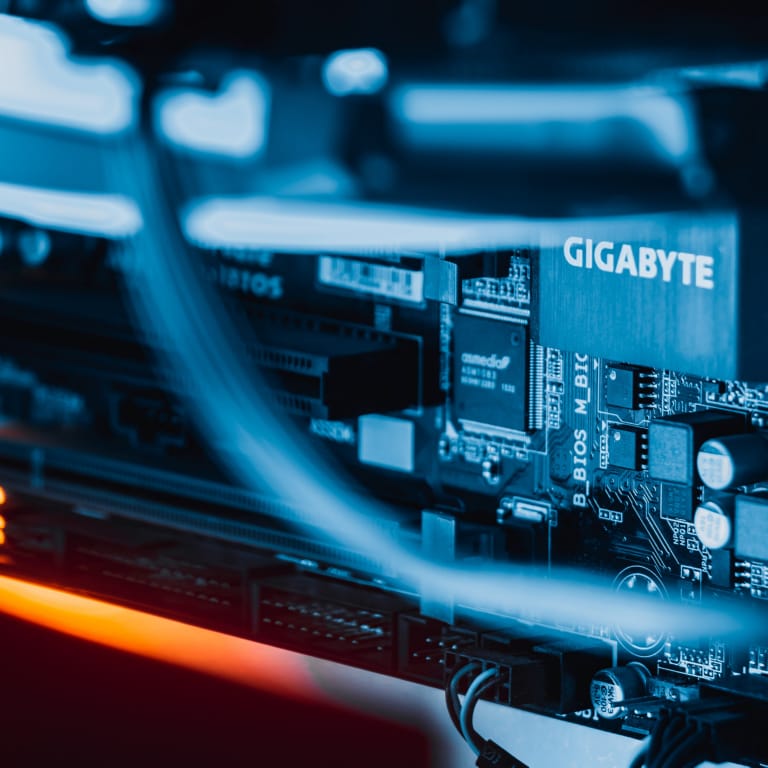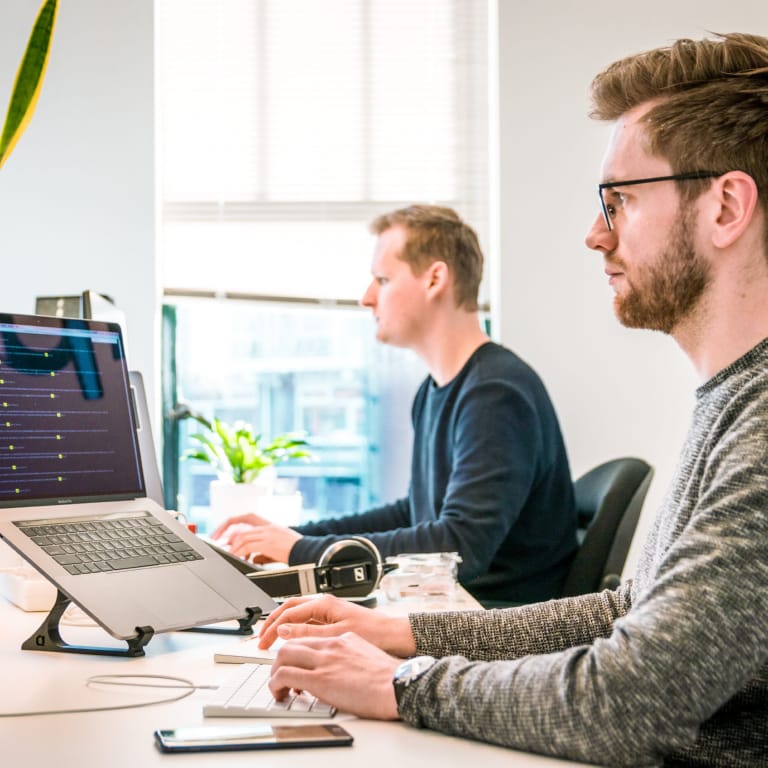 Website migration.
Efficient and seamless website transfers to minimise downtime.
Migrating your website to a new platform or hosting provider can be a complex task. Our team specialises in ensuring that this process is smooth and efficient. We handle all the technical aspects of the migration, ensuring that data is transferred securely and that your website's functionality remains intact.
Once the migration is complete, we conduct thorough checks to ensure everything is operational and optimised for your audience. Your new website is then live, with all pages safely redirected to their new counterparts, and you can start enjoying the benefits of a new website with fast hosting.
Thinking of moving your digital home? Website migration can be daunting, but with the right team, it's a breeze. Whether you're upgrading platforms or seeking better hosting, we ensure a seamless transition with zero downtime.
Complete website replacement.
Revitalising your online presence with a completely new website design.
In today's rapidly evolving digital world, staying ahead of the curve is essential. If your existing website feels outdated or isn't delivering the results you expect, it might be time for a change. Our website replacement services go beyond just giving your site a fresh coat of paint. We delve deep into understanding your brand, your goals, and the needs of your audience. By doing so, we craft a new online presence that not only looks modern and appealing but also functions seamlessly, providing an enhanced user experience.
Moreover, we ensure a smooth transition, safeguarding all the valuable SEO rankings and digital assets you've accumulated over the years. With our comprehensive approach, your new website will be a perfect blend of form and function, ready to engage visitors and drive results.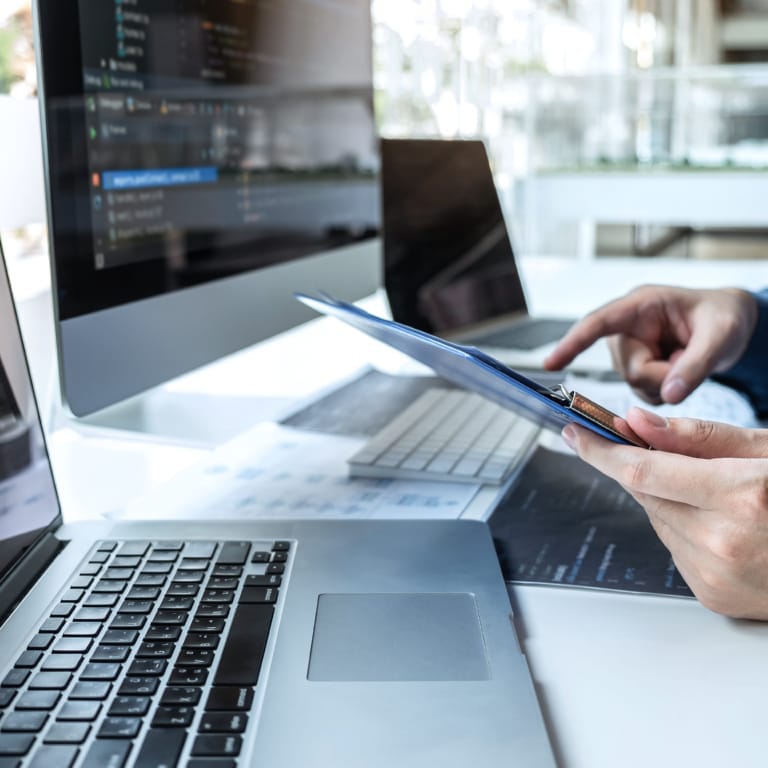 Grow your business!
Speak to one of our expert web designers to discuss how we can help your business to leverage the power of a great website.
Contact Us