The business logo is one of the oldest and most effective means of communication for all companies.
The logo is shorthand for the business name and so much more. Even before the invention of printing, businesses of all types created logos to help get noticed and improve their business brand. As the centuries passed, logos became more sophisticated with the invention of printing, the expansion of newspapers, billboards, and business cards.
Today, the digital world is also quite receptive to business logos, offering companies a way to customise their business name, improve recognition among consumers, and build trust for the products or services they provide. Therefore, it is a misconception that the internet does not provide additional benefits to the use of logos. Quite the contrary, every company that wants to market what it has to potential customers needs a customised logo to survive and thrive in today's digital world.
Identification
This may sound simple, but you may be surprised how difficult it is for people to recognise a business that does not have a logo. This is because a strong logo does more than remind people of the company name, it also demonstrates the attributes and values that exemplify your company. When you place your logo on billboards, business cards, or on the internet, it tells people about your business.
It is not just about the name and products or services that your business offers, the logo also conveys the benefits that your company provides. For those who have experienced a positive purchase from your company, a customised logo created by a graphic designer reinforces your business brand.
A Logo Sticks in the Mind
When you remember things, it is mostly going to be images and not words. People tend to remember faces over names and the same is true with logos over business names. And when they see the logo again, it will bring back that image of when it was seen last. This help to reinforce the positive brand that your company is building.
As an image, a logo is going to be more memorable and will stand out when well designed. A good logo is going to stick in the mind even more, making a greater impact when it is seen again. And if it makes a good first impression, then it will be there when the consumer needs a product or service that you offer.
Building a Business Brand
This may be the most powerful reason why a customised logo is essential to every company. When you think of brand loyalty, you can look at how people regard certain products such as automobiles simply by the brand. Around the world, millions of people will only purchase certain products from a brand they trust. For example, consider how many of your friends will only purchase a car or truck if it is from a certain company such as Ford, Chevrolet, or Toyota.
Research indicates that nearly half of all people become loyal to a brand when they purchase a product for the first time, and they enjoy it. That feeling stays with them even if they are older when they made the first purchase. Conversely, consider how a bad purchasing experience affects a customer towards a business brand.
The customised logo reinforces the feelings that a first positive purchase brings. When they see the logo of the business they trust, that reinforces the feeling of their first purchase experience. You want that for all of your customers, which is why a customisable, memorable logo is so important. That one look at the logo not only brings back the good feelings, it also causes more interest in other products or services the company offers. A custom logo plays a key part in website branding.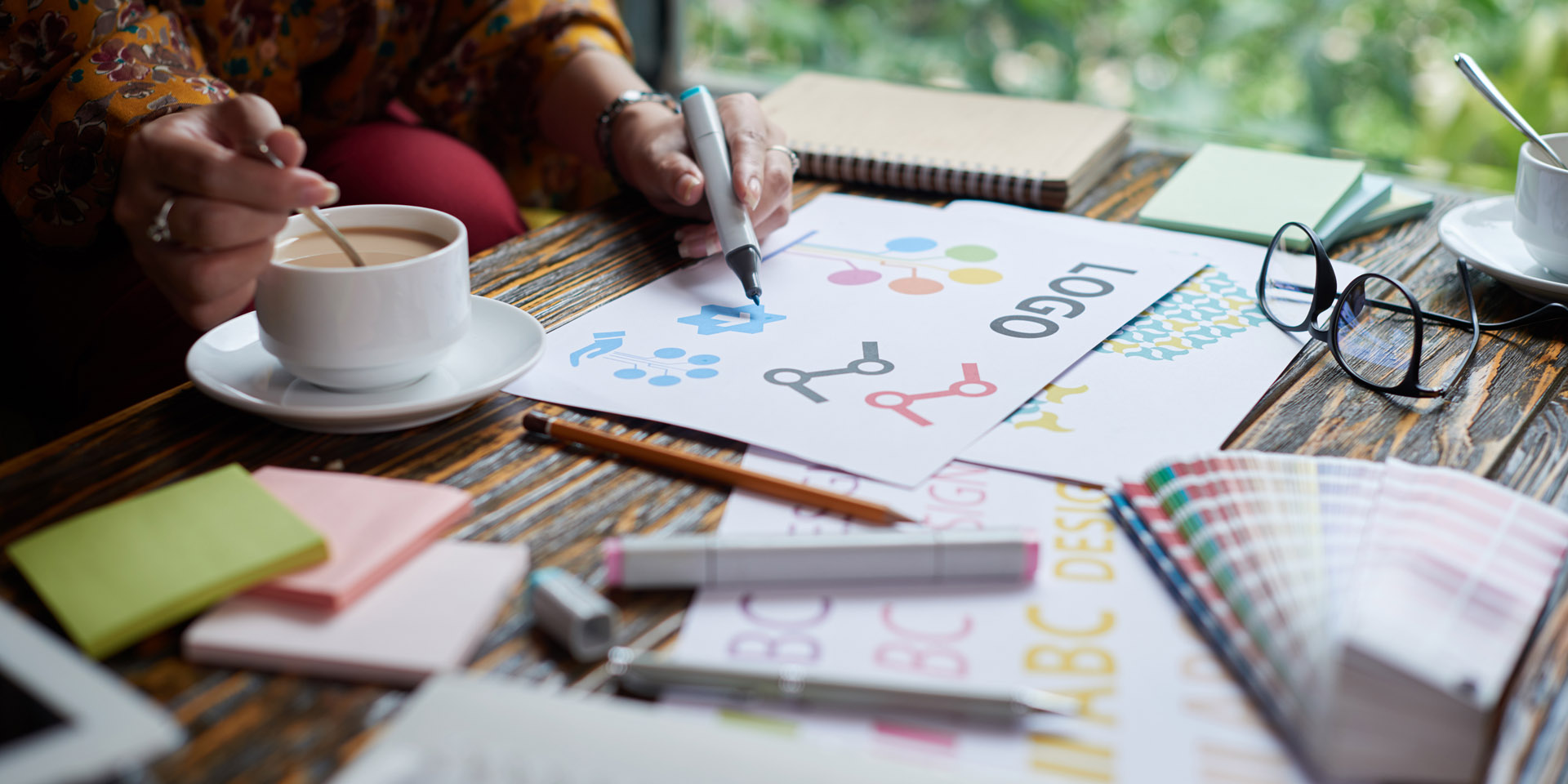 Versatile
Another reason why customised logos work so well is that they can appear on so many different things. From billboards and large signs to business cards, promotional products, letterheads, and more. They can be on the labels you send as part of the packages you ship or the internet advertising that you promote for your business.
In fact, the versatility of the logo is vital to help people recognise your business. Consider that a typical person may see your advertising in so many different places and they are all brought together by the logo. The messaging of your brand depends on a strong logo, so that it resonates in the consumer's mind.
Plus, logos work well in different mediums from print to digital. A simple logo can be of any size and have considerable impact, which is why it is so versatile and effective.
Find New Customers
A logo design that draws interest from those who have never purchased from your company before offers a chance to expand your customer base. An interesting logo that draws enough attention for people to take a look will do more than that. It will put you in their mind. Remember that it often takes several instances of seeing your logo or any other advertising from your company that finally brings in a visitor. The better your logo, the more likely you generate a positive impression which gets them to try your products or services.
Expectations
There are certain things that customers expect for all businesses, especially when it comes to their marketing. A business logo is one of them. When consumers do not see a logo, they wonder just how serious a business really is about serving them. It may seem strange to think of at first but consider how many businesses you trust that do not have a logo.
Most people understand the time and effort that goes into creating a logo. Plus, they understand that a logo is designed to appeal to them which in turn creates more business for the company. If a consumer does not see a logo, it is more difficult for them to remember the company when they need their products or services.
However, a bigger issue is that a consumer may have far less trust for a logo-less company compared to one that does have a customisable logo.
Separates Your Business from the Competition
A good customisable logo helps set your business apart. As anyone experienced in marketing can tell you, a big secret to success is separating your company from others in the industry. A proper logo can do that if it is well-executed. This is why many successful logos convey not only the name, but the products or services that are being delivered.
For example, if the logo consists of just you initials, that could be any business. But when people see a pipe and a wrench as part of the logo, they know its about plumbing. That type of instant recognition helps your business stand out. It can be the reason why your business gets noticed with more people trying it out.
Creating a memorable logo is not easy, but it is well worth the effort considering that it will provide you with years of service. When you consider the many popular logos of businesses today and how often they are changed, it is possible that you may get decades out of a single logo design.
The customisable logo is an essential part of your business. As valuable as your business name, the service you provide, and the products that you sell. The logo is the symbol of your company and helps you sell your products or services to new customers.
A logo also boosts your business brand, helping you to establish long-term relationships with customers that are the backbone of your business.
Contact us today to find out more.