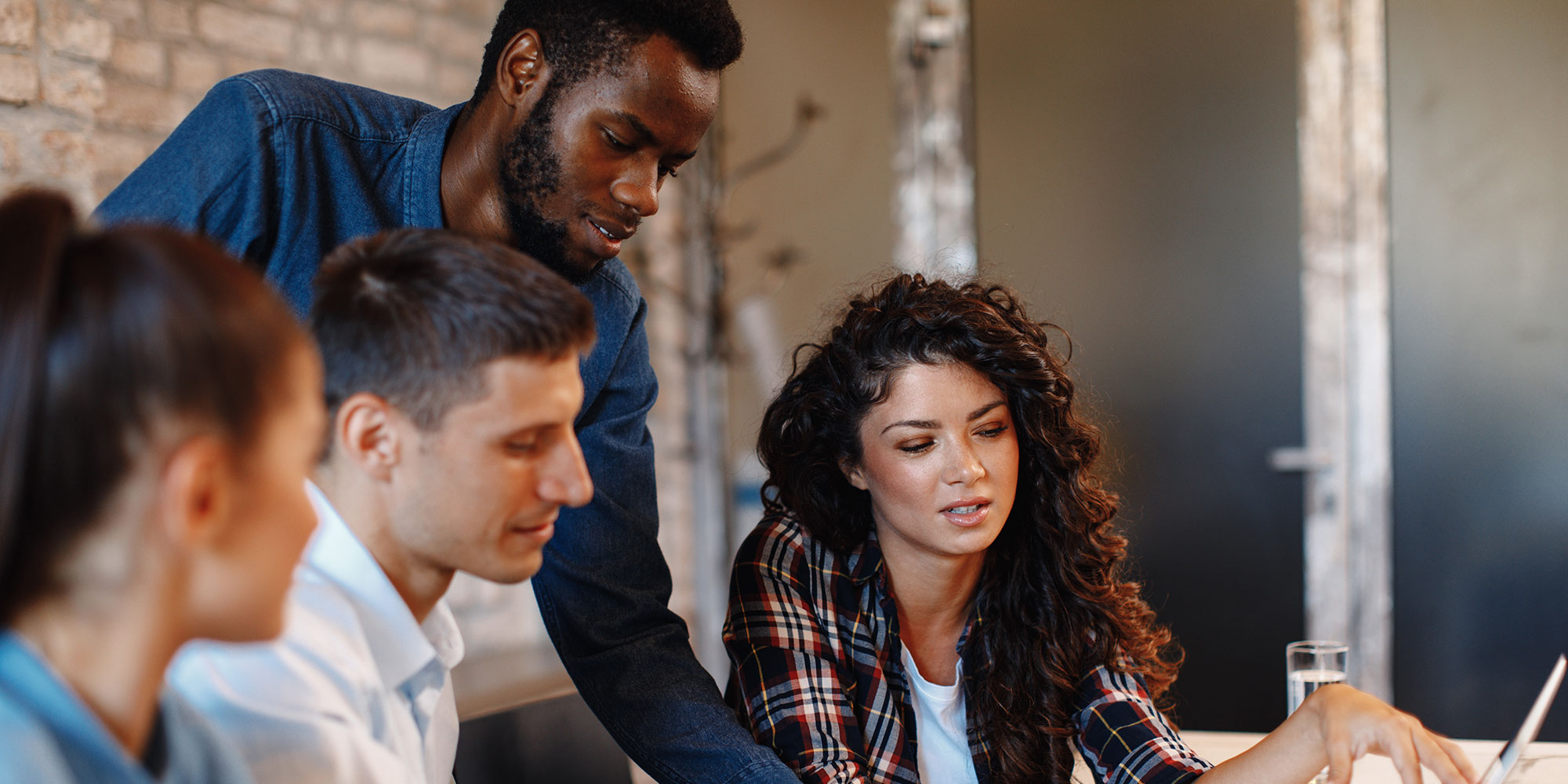 Ten Things To Consider When Setting Up A New Business Online
Setting up a new online business or rejuvenating your old website can be an intimidating task.
To help you through these processes, we've listed a few key things that should be considered to ensure your project is a success.
By cross-checking with these, or by letting us do all the hard work, you'll ensure your business is set on the right track to generate maximum revenue. These rules will apply whether you are setting up a new business online, or whether you are just launching a new website for your established company.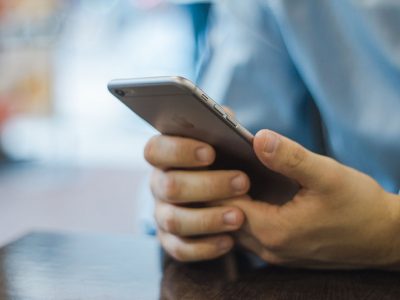 1. Mobile friendly design
With smartphone users dramatically increasing over past decade, fewer people use the desktop to browse the internet. Therefore, the majority of potential customers will be accessing your site via a mobile phone and it's important they leave with a positive experience. Your design should be formatted to be read or navigated on small screens. The percentage of mobile browsers varies depending on your industry, but generally range between the 30% and 80% mark. If your website doesn't load properly on mobile, then these customers could leave your site.
2. Good quality content
To engage your audience, quality content is the most effective tool. A lot of businesses tend to skip over the content part of their web design project and are happy with just a paragraph on each page. Although this can look neat, tidy and minimalistic, it doesn't provide much information to the user. With the new Google algorithms in place, well-written content is given priority over keywords-induced content. You should focus on producing authoritative content which showcases unique thoughts that won't be found elsewhere. The content should add value to the user rather than wasting their time and attention. Setting up a new website gives you a great opportunity to overhaul your content.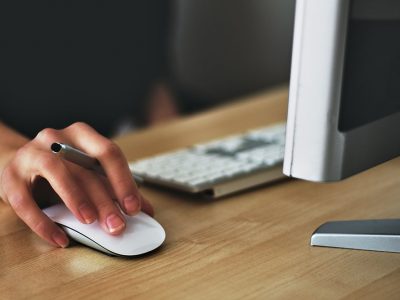 3. Optimised website
Optimising your website helps search engines understand your business and rank it accordingly. Search engines don't use visual information to track sites but rather rely on the text, HTML elements, and other factors. You can optimise each page for different keywords and phrases to increase your outreach. Customers tend to use keywords to look for what they want, and if your site isn't optimised for them, they'll simply go to your competitors' site. Also, having unique meta-descriptions and effective SEO in place can increase your click-through rates. It will increase your website traffic as well and can potentially generate more sales for your business.
4. Great design & logo
Your logo design will serve as an emblem for your company and people will associate your identity with it. It's a visual representation of your company's brand and is one of the things that'll make your business memorable. It may well be the first thing a potential customer sees when deciding whether to use your company. If your logo looks basic, cheap or poorly put together, they could assume the same about your company and services. Therefore, give considerable thought in choosing a logo for your business. It'll serve as the face of your company and will reflect your values and principles. Studies have shown how potential customers tend to get more attracted towards great design and logo as they are more responsive to images. Choose something that's catchy and recognisable.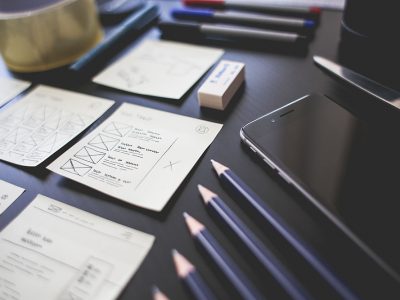 5. Easy to use website
An easy to navigate website is the difference between a sale and a frustrated potential customer that spends their money elsewhere. There are various factors to consider however the three Cs of navigation are important. Your navigation should be clear, concise and consistent. Your menu items should be distinct from other features on your site. Also, they shouldn't be scattered around every page but rather be placed on one side throughout the site. Before launching your website, it's preferred that you show it to colleagues and friends. They'll give you constructive criticism that'll help you improve.
6. Appropriate domain name
Having a quality domain name is important as this decision will impact your company's success in SEO and social media marketing campaigns. It not only adds credibility to your business but a memorable domain name can create an impact itself. A short, memorable domain name can play a vital role in you not getting lost in the cyberspace amongst millions of other businesses. On the search engine results page, you only have around 300 characters to get your message across. The right domain name can help here and leave your website title and description to go into more detail.
7. Fast and secure hosting
Employing fast web hosting servers will give your business a massive edge over your competitors. With a fast hosting server, your website content will load quickly allowing you to utilise more images and videos alongside your content for better engagement of the audience. Website users can be impatient and the longer your website takes to load the more likely they will leave. Website speed is also an important factor in Google's ranking algorithm. Your online business is an asset which requires an investment of time and money, therefore it's important not to compromise on its security.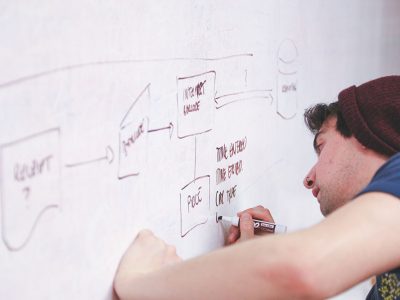 8. Marketing strategy
Deploying a marketing strategy is crucial for any business as it helps them identify their goals and streamline their efforts accordingly. It's all very well having a great website but if nobody can find it you may as well have not bothered. You should set-up measurable goals that let you make the most of your marketing budget. Having a well-thought marketing strategy will help you develop your services by increasing your bottom line of the business. A sound marketing strategy aims for sustainable growth of your business by generating more revenue as well.
9. Use a proper email address
First impressions are crucial to create a loyal customer base. Having a professional email address builds a sense of trust and credibility for the business. It creates a brand for your business where you can speak directly to the client. Also, most emails have automatic spam filters on them. Having a domain name will make your email less prone to be sent to spam or worse directly to the trash can. Apart from impacting your customers having a professional email helps you run your business smoothly. It gives you control to generate email addresses for new employees and bring organisation to your departments.
10. Register website properly on Google
After setting up your website properly, it's important that you increase its visibility for more potential customers to find you. Google provides a wide range of free services that allow you to ensure your website is listed on Google, keep in control of how your business appears online in search, and to track engagement on your website. Google has identified different factors that their bots use to index pages on the search engine. As a business owner, it's important that you study them so you design your SEO and marketing strategy accordingly.
All these factors should be considered while setting up a new business or website. These won't guarantee you a chance to ultimate success but would certainly help you on your way towards it and would help you avoid many hurdles. So let your inner entrepreneur come out and embark on this journey to success!
Posted in the Web Design blog category on March 29, 2018.
Tags: logo design, mobile friendly website, search engine optimisation, user experience, website design