What are the benefits of hiring a copywriter? How do copywriting services improve your website ranking?
Copywriting services are ideal if you are pressed for time and have other responsibilities that need attending to
You may feel that you can do your own copywriting and admittedly there are advantages to that if you are skilled at what you do. However, the benefits of hiring a copywriter are such that most business owners should take advantage of this service.
How copywriting services work to improve your website ranking
Basically, a copywriter's job is to put new, effective, and interesting content on your website. From updating your web pages to writing new articles about your business or industry, a copywriter is like the news beacon of your site. This is great for SEO, as your site is constantly expanding with interesting and relevant new content.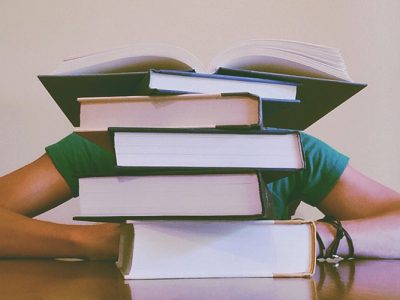 Effectively: Sites will often succeed or fail based not so much on the amount of new content, but their regularity. Many new websites will start with a lot of new content, only to fade after a few months which means their potential customers lose interest as well. Hiring a copywriter means you can update your website regularly with fresh content that keeps people coming back for more.
Inexpensive: As part of your marketing efforts, copywriters can be an inexpensive part of your overall approach. That's because many work on a freelance basis and offer low prices for single articles or a package price that you can pay weekly or monthly to keep your site updated with fresh content.
Relevance: Your website must not only be up-to-date, but also have content that is fresh and relevant to today's news. Even if your business is one that sells traditional items which have not changed much in recent years, you will still need to publish content that grabs people's attention and is timely so that potential customers can see that you are updating regularly.
A copywriter provides all that and more thanks to their writing skills. Plus, they can help with other aspects that are needed to promote your efforts.
Advantages of hiring a copywriter
Frees Up Your Time: Hiring a copywriter means that you can work on other aspects of your business and let the copywriter do their job. If you hire the right copywriter, you can turn your attention to other areas which helps boost your business.
Regular Updates: The benefits of hiring a copywriting services provider who can turn in one or more articles or updates each week means that your site stays updated with new, interesting content that draws in new visitors and keeps customers involved. Even just one new article each week can make all the difference in trying to establish your business on the web.
SEO: In addition to the content, there is the Search Engine Optimisation when the right keywords are used to ensure that your website gets the search rankings it needs to succeed. Effective SEO and content marketing helps place your business at or near the top of the searches for the products or services that you offer.
The benefits of hiring a copywriter that is skilled in their position means that you can market your website effectively week after week. You should consider the advantages of having a good copywriter on your site producing excellent material that helps your business grow.