Website Consultants
Are you looking to elevate your online presence to new heights?
Our website consultants bring a wealth of experience and expertise to the table. We have over 20 years of experience working on websites and successfully launching over 150 websites. We possess an in-depth understanding of what it takes to create a compelling online presence.
Staying abreast of the latest trends, technologies, and best practices in web design, we provide you with the most relevant and effective solutions for your business.
We believe in delivering customised strategies that align with your specific goals and target audience. Our website consultants take the time to understand your business, industry, and target market. This enables us to develop tailored strategies that yield tangible results.
Whether you require a complete website overhaul, assistance with specific aspects such as SEO or user experience, or guidance on technical considerations, we have you covered.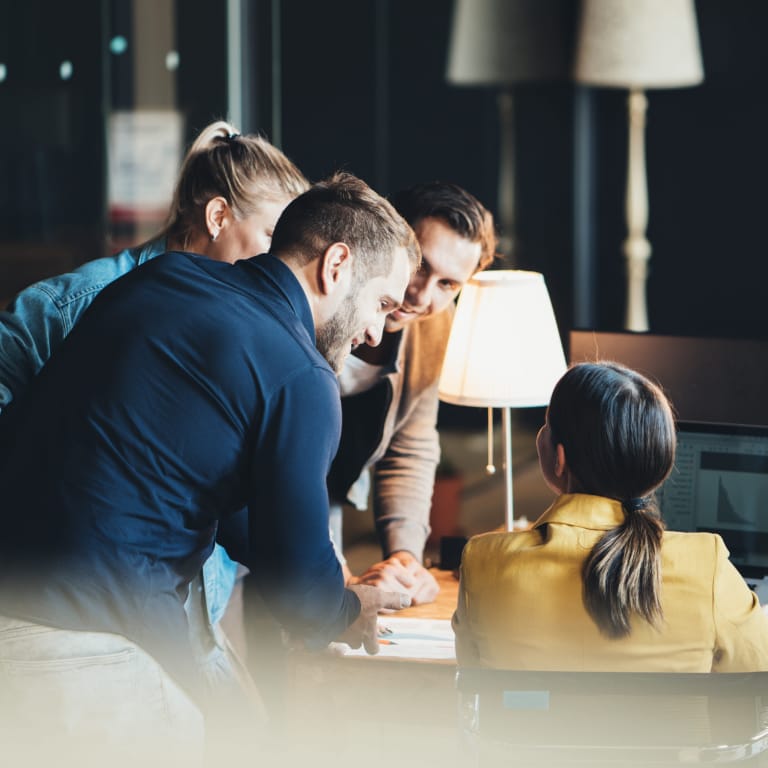 Get a fresh perspective on your website.
We offer fresh perspectives, outside expertise, and an objective eye to your website. This ensures it reflects your brand identity, engages visitors, and drives conversions.
Our website consultants help you identify areas for improvement, seize opportunities, and overcome challenges. This is all with the goal of enhancing your website's performance and achieving your business objectives.
Don't settle for anything less than excellence when it comes to your website. With our 20 years of experience and a track record of successfully launching over 150 websites, we are confident in our ability to deliver exceptional results. Let our web design consultants propel your online presence to new heights. We can create you a website that not only stands out from the competition but also fuels meaningful business growth.
Ready to embark on your website transformation journey? Contact us today to schedule a consultation with our experienced web design consultants. Together, we'll craft a winning strategy that propels your business forward and leaves a lasting impression on your target audience.
Our website consultant services.
Website quality assessment.
Evaluating and providing recommendations on the overall quality and performance of a website build, including design, functionality, user experience, and responsiveness.
Content management system (CMS) selection.
Assisting clients in choosing the most suitable CMS for their specific needs, considering factors such as scalability, ease of use, customisation options, and integrations.
Technical considerations.
Offering guidance on technical aspects of website development, such as server configuration, hosting options, website speed optimisation, mobile compatibility, and security measures.
Search engine optimisation (SEO) analysis.
Conducting in-depth audits to assess the current SEO standing of a website and identifying areas for improvement in on-page optimisation, keyword targeting, meta tags, URL structure, and overall site architecture.
SEO campaign development.
Developing comprehensive strategies to enhance a website's visibility in search engine results, including keyword research, content optimisation, link building, and ongoing monitoring and reporting.
Content audit.
Reviewing and analysing existing website content to identify gaps, inconsistencies, and opportunities for improvement. Providing recommendations for creating high-quality, engaging, and SEO-friendly content.
Quality audit.
Assessing the overall quality and credibility of a website, including evaluating the accuracy of information, credibility of sources, adherence to industry standards, and trustworthiness of user-generated content.
Backlink profile analysis.
Examining the existing backlink profile of a website, assessing the quality, relevance, and diversity of inbound links. Providing guidance on building a strong and authoritative backlink profile.
On-site and off-site quality enhancement.
Advising on techniques to improve the quality and relevance of on-site elements (such as content, meta tags, headings) and off-site factors (such as social media presence, online reviews, and directory listings).
Reputation management.
Assisting clients in monitoring and managing their online reputation by implementing strategies to address negative reviews, promoting positive customer feedback, and establishing a strong online brand presence.
Conversion rate optimisation (CRO).
Analysing user behaviour, identifying areas for improvement, and implementing strategies to enhance the website's ability to convert visitors into customers. This includes things such as optimising calls to action, landing pages, and checkout processes.
User experience (UX) evaluation.
Conducting usability testing and providing recommendations to improve the overall user experience of a website, including navigation, layout, accessibility, and interactivity.
Website redesign and rebranding.
Assisting clients in revamping their existing website to improve its visual appeal, user experience, and alignment with their brand identity and business goals.
Competitor analysis.
Conducting in-depth research and analysis of competitors' websites to identify strengths, weaknesses, and opportunities. Providing insights and recommendations to help clients gain a competitive edge.
Website Accessibility Audit
Assessing a website's compliance with accessibility standards and guidelines to ensure that it can be accessed and used by individuals with disabilities. Offering recommendations for enhancing accessibility.
Performance optimisation.
We analyse and optimise your website's performance, including page load speed, server response time, and overall site responsiveness. This is to enhance user experience and search engine rankings of your website.
Mobile-friendly optimisation.
Optimising a website for optimal performance and user experience on mobile devices, ensuring it is fully responsive and compatible with various screen sizes and orientations.
Analytics and reporting.
Implementing web analytics tools and providing regular reports to track and analyse website performance metrics, user behaviour, conversion rates, and other key performance indicators.
Website maintenance and support.
We provide ongoing maintenance services, such as software updates, security audits, bug fixes, and content updates, to ensure your website remains secure, up to date, and functional.
Ready to elevate your website to the next level? Contact our website consultants today and let's embark on a transformative journey together.