Web developers in Reading
Web development – crafting digital experiences.
Our web developers specialise in creating bespoke, efficient, and user-centric websites tailored to your unique needs. Our web development services encompass everything from the initial design to the final deployment, ensuring that every pixel and line of code contributes to a seamless digital experience.
Your website is more than just an online presence; it's a reflection of your brand, a platform for your voice, and often the first point of contact for potential clients or customers. Whether you're a budding entrepreneur, an established business, or an individual looking to make a mark online, a professionally developed website can:
Boost Credibility: A well-designed website lends legitimacy and trustworthiness to your venture.
Enhance Visibility: With the right SEO practices, your website can rank higher on search engines, drawing more organic traffic.
Engage and Convert: A user-friendly interface and compelling content can turn casual visitors into loyal customers or followers.
Stay Competitive: As more businesses move online, having a robust web presence ensures you remain relevant and ahead of the curve.
Our web developers are ready to elevate your online presence.
Let our experts craft the perfect website for you.
Contact Us
Types of web developers services.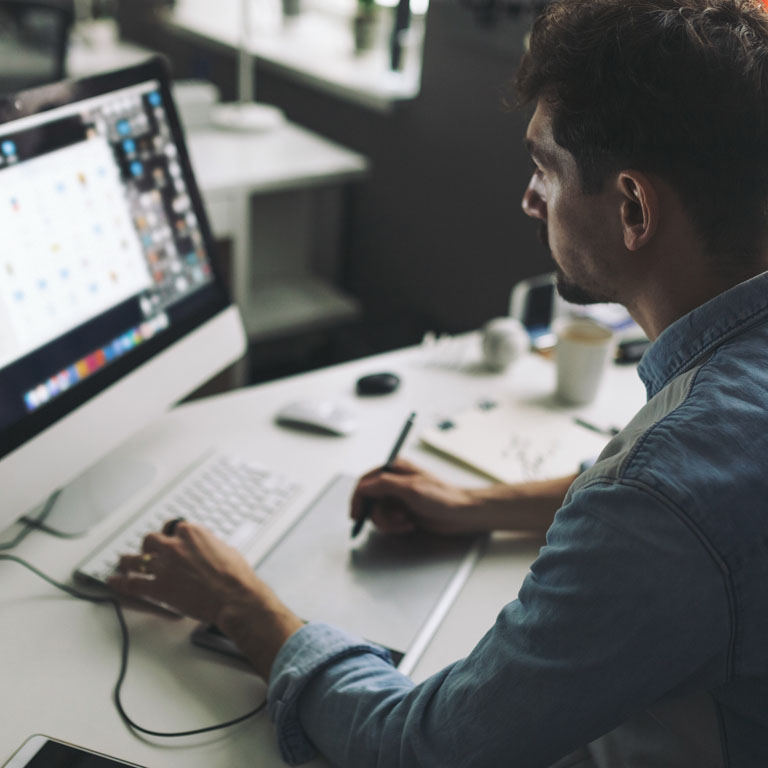 Front-end Development is where the magic of user interaction happens. Our web developers specialises in crafting what the end user experiences directly in their web browser. It's not merely about aesthetics; it's about weaving an intuitive and efficient user journey.
This involves the meticulous design and implementation of the website's visual elements, from the overarching layout and responsive design to the intricate details of buttons, sliders, and forms. The choice of colours, typography, and animations are more than just design decisions; they're strategic tools that our web developers use to influence user behaviour and perceptions.
With the proliferation of devices and varying screen sizes, it's imperative that websites adapt. Our front-end web developers ensure that websites are not only accessible but also look and function impeccably across mobiles, tablets, and desktops.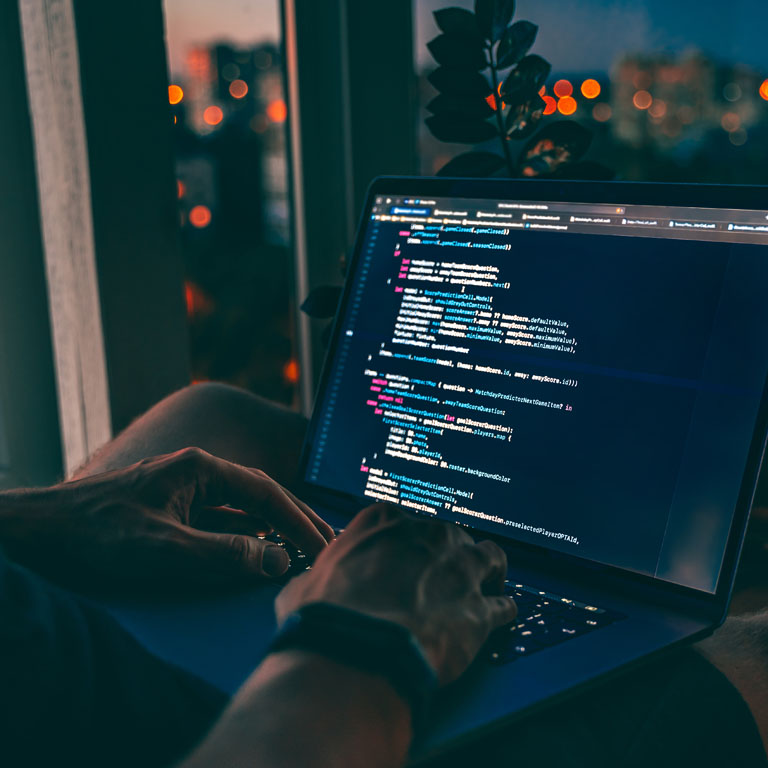 Back-end Development is the intricate machinery that powers the digital facade. While it remains hidden from the end user, any seasoned web developer knows it's the engine room of any website.
Our web developers are adept at constructing the server-side of the website, meticulously setting up databases, and developing the application logic that forms the backbone of the site.
The back-end is the unsung hero, responsible for storing data, serving the right content to users, and ensuring that all the interactive features on the front-end communicate seamlessly with the database. It's a symphony of various technologies and languages, orchestrated by our web developers to ensure that every user interaction, be it a button click or a form submission, is met with a swift and appropriate response.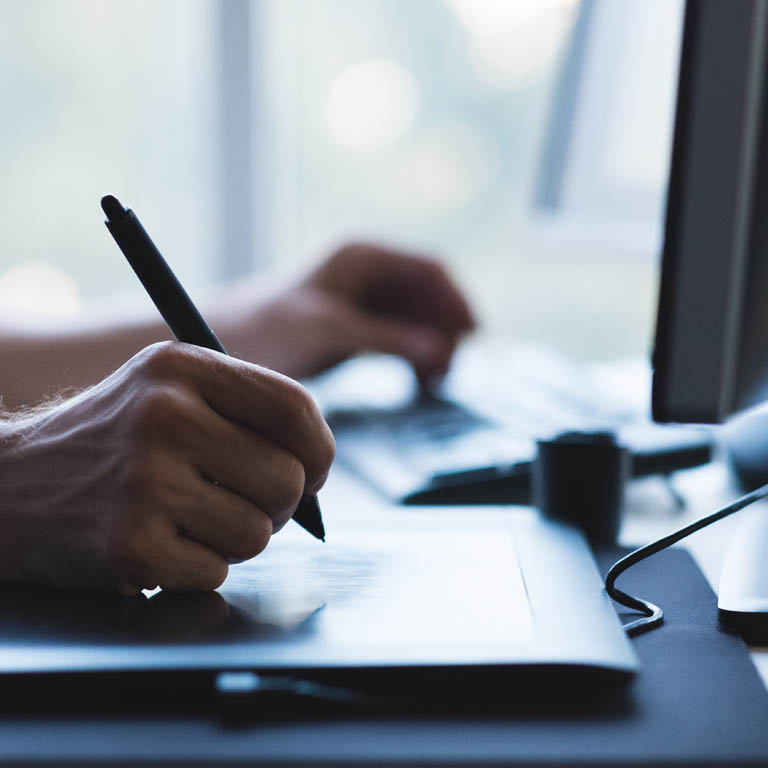 Full-stack Development is the embodiment of versatility in the web development realm. It's a holistic approach where our web developers possess the prowess to handle both the visual and technical aspects of a website.
Full-stack developers are the Renaissance individuals of the digital world, equally comfortable crafting the visual aesthetics of a site as they are handling the intricate server-side processes. Their broad skill set ensures that every element, from the homepage's visual appeal to the underlying database intricacies, integrates harmoniously.
This comprehensive expertise means that our full-stack web developers can shepherd a project from its nascent conception to its final unveiling, ensuring consistency, efficiency, and a seamless melding of all components.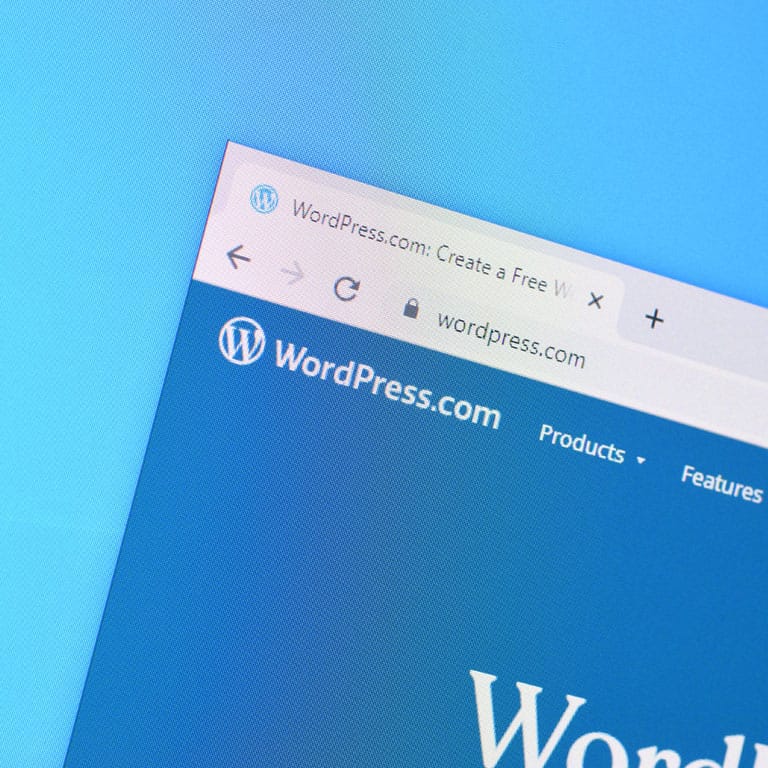 CMS Development is the bridge between technical prowess and user empowerment. In an era where content is king, platforms like WordPress have transformed how businesses and individuals curate their online narratives.
But generic, out-of-the-box solutions often fall short of specific needs. That's where our WordPress developers step in, wielding the tools of customisation. By tailoring a content management system, businesses can wield a platform moulded to their unique requirements, whether that's a distinct design, niche functionality, or intricate user role management.
This ensures that content updates, from insightful blog posts to dynamic product listings, are streamlined and efficient, even for those not versed in the technicalities of web development.
Beyond functionality, a customised CMS, crafted by our web developers, can bolster security, enhance SEO capabilities, and present a design that's in perfect harmony with brand ethos.
Our web development process.
Discovery is the foundational stage where we immerse ourselves in understanding the client's needs, aspirations, and business goals. It's a collaborative process, involving in-depth discussions, market research, and competitor analysis. This phase allows us to grasp the essence of what the client wants to achieve, be it increasing online sales, enhancing brand visibility, or offering a unique user experience.
Design is where imagination meets strategy. Based on insights from the discovery phase, our designers get to work on creating mockups and wireframes. These visual representations offer a glimpse of the website's layout, user interface, and overall aesthetic. It's a phase of exploration and refinement, ensuring that every design choice, from colour palettes to typography, resonates with the brand's identity and the intended audience.
Development is the heart of the web creation process. It's where our developers roll up their sleeves and transform the approved designs into a functional website. Using a combination of coding languages and frameworks, they craft a site that's not just visually appealing but also robust and efficient. Every feature, be it a contact form, an e-commerce checkout system, or a dynamic gallery, is built with precision and attention to detail.
Testing is a critical phase that ensures the website's impeccable performance. Our team meticulously reviews the site across various devices, from smartphones to desktops, and multiple browsers to ensure consistency and functionality. This phase involves identifying and rectifying any glitches, ensuring that links work, forms submit correctly, and the site loads optimally, offering users a seamless experience regardless of how they access it.
Deployment is the exciting moment when the website is ready to meet the world. After final approvals, the site is launched and becomes accessible to users globally. But our job doesn't end there. We monitor the site's performance, ensuring that everything runs smoothly during this transition from development to live environment.
Maintenance is our commitment to the website's long-term health and relevance. The digital landscape is ever-evolving, and a website needs regular updates to stay current and functional. From updating plugins and themes to ensuring compatibility with the latest browser versions and adding new features, we provide ongoing support, ensuring that the website remains a valuable asset for the client.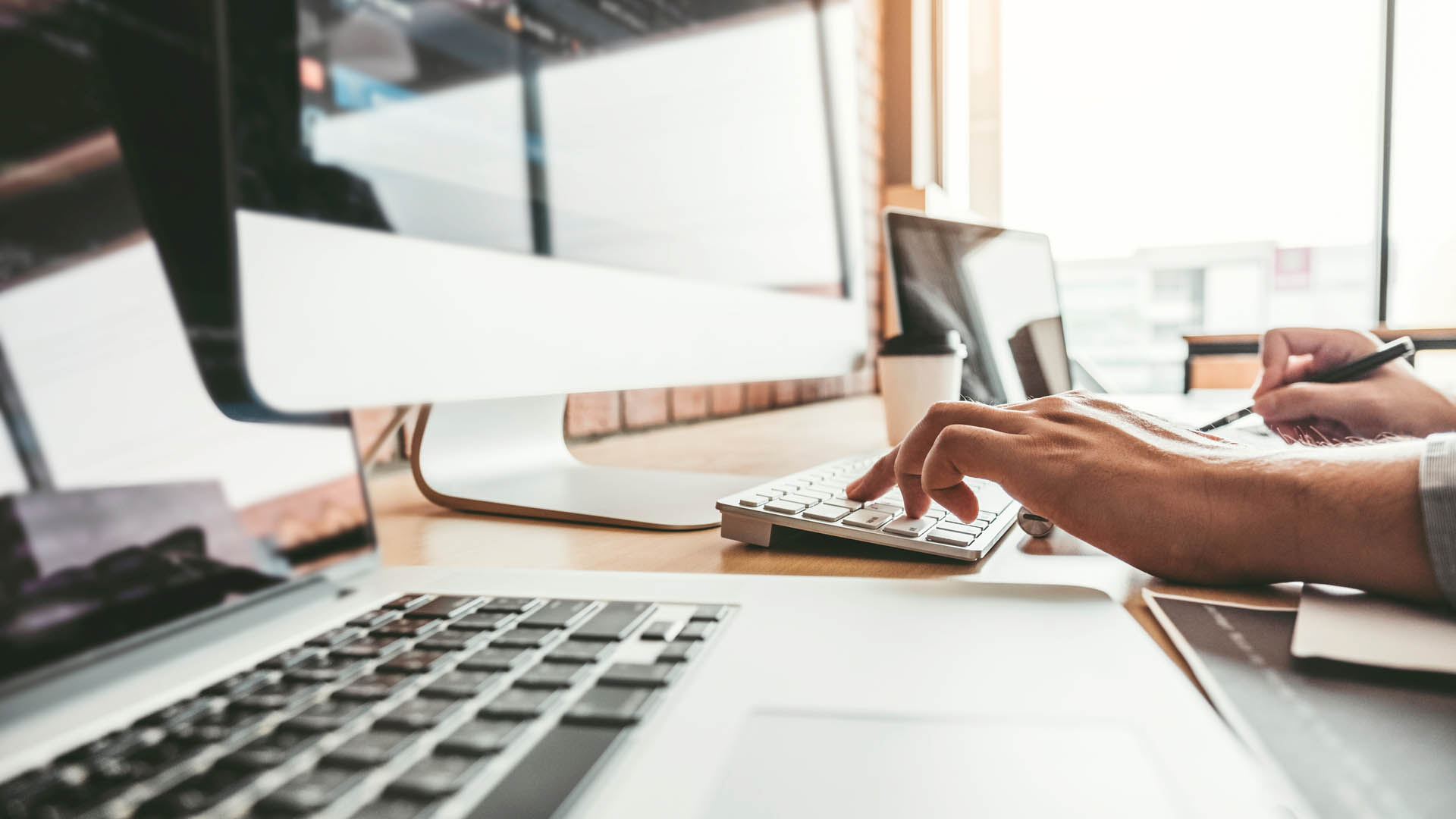 Web development FAQs.
1. How long does the web development process take?
The duration of the web development process can vary based on the complexity of the project, the features required, and the specific needs of the client. Typically, a basic website might take a few weeks, while a more complex site could take a few months. We'll provide a more precise timeline after our initial consultation and understanding of your requirements.
2. How many revisions do I get during the design phase?
We aim to ensure that the final design aligns perfectly with your vision. Typically, we offer two to three rounds of revisions during the design phase. However, we're flexible and can discuss additional revisions if necessary to achieve the desired outcome. For larger projects we always provide a wireframe / design draft that needs to be approved before work starts, and this is the design you will get.
3. What happens if I want to make changes after the website is live?
No problem at all! We understand that businesses evolve, and so do their digital needs. Whether it's updating content, adding new features, or making design tweaks, we are here to assist. Depending on the nature and extent of the changes, there might be additional costs involved.
4. How do we communicate throughout the project?
Open and regular communication is key to a successful project. We typically use a combination of emails, phone calls, and video conferences to discuss progress, provide updates, and gather feedback. If you have a preferred method of communication or specific tools you'd like to use, we're more than happy to accommodate.
5. Will my website be mobile-responsive?
Absolutely! In today's digital age, a significant portion of web traffic comes from mobile devices. We ensure that every website we develop is responsive, meaning it will look and function optimally on screens of all sizes, from smartphones to desktops.
6. What about website maintenance after the project is completed?
We offer ongoing maintenance packages to ensure your website remains up-to-date and functional. This includes updates to plugins and themes, security checks, and compatibility reviews with new browser versions. We can discuss the specifics and tailor a maintenance package to suit your needs.
7. Can you help with search engine optimisation (SEO)?
Certainly! A great website is of little use if it's not visible to your target audience. We incorporate basic SEO practices during development, ensuring your site is search-engine friendly. If you're looking for advanced SEO strategies and ongoing optimisation, we can discuss additional services to boost your online visibility.
8. How do you handle website security?
Website security is paramount to us. We implement best practices during development to safeguard your site from potential threats. This includes using secure coding techniques, regular security audits, and integrating trusted security plugins or tools. Post-launch, we can also provide regular security updates and monitoring as part of our maintenance packages.
The Forest Web Development Journey in Reading
Since our inception in 2013, Forest Web Development has been a dedicated provider of web developers services in Reading. Our approach is rooted in a deep understanding of the digital landscape, combined with a commitment to delivering value and original solutions tailored to our clients' needs.
Over the years, we've successfully developed and launched websites for a diverse range of businesses and organisations throughout Reading, Berkshire, and the broader Thames Valley area. Our reputation in the local business community is built on consistent results, technical expertise, and a clear understanding of commercial objectives.
Our service offering goes beyond just web development. We provide a comprehensive digital solution, encompassing digital marketing, SEO, and branding. This integrated approach ensures that businesses in Reading benefit from a cohesive online strategy, positioning them for sustained growth in the digital realm.
While our primary focus is on delivering top-tier web developer services, we also believe in the importance of community engagement. As an integral part of the Reading community, we take pride in supporting local charities and nonprofits, offering them special rates and services to further their causes.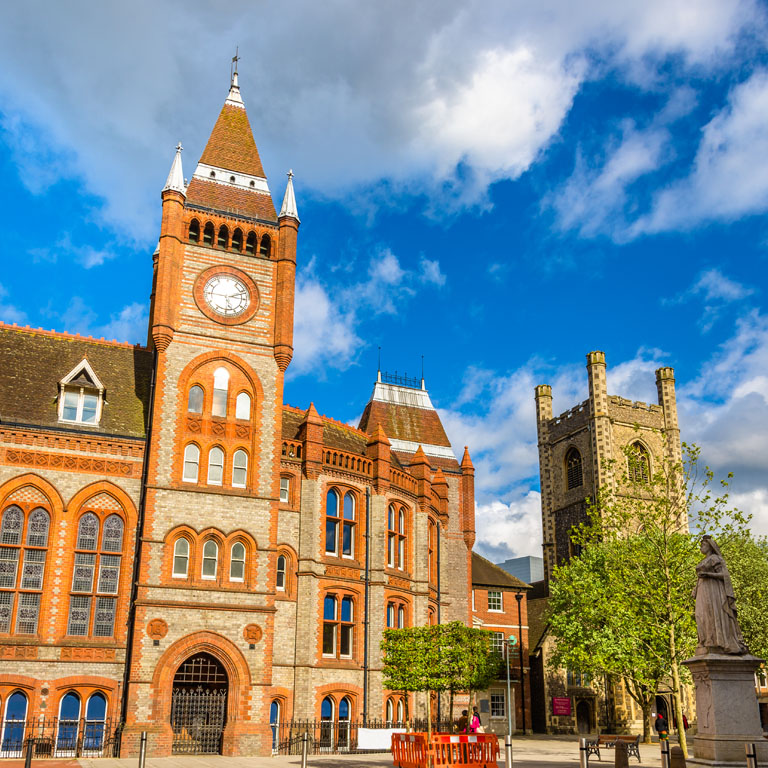 Web development and SEO: a symbiotic relationship.
In the digital age, having a website is only the first step. Ensuring that your site is visible to potential customers or users is equally, if not more, important. This is where the relationship between web development and search engine optimisation (SEO) becomes evident.
1. Site structure and navigation:
Web developers prioritise creating a logical and user-friendly site structure. A well-structured website not only enhances the user experience but also facilitates search engines in crawling and indexing the site. Proper navigation, suitable URL structures, and a logical hierarchy are all fundamental web development practices that bolster SEO.
2. Mobile responsiveness
Contemporary web development is centred around mobile responsiveness, ensuring websites function seamlessly across various devices. This isn't merely a development standard; search engines, particularly Google, consider mobile-friendliness when ranking websites. Without mobile optimisation, a site's search ranking can be adversely affected.
3. Site speed and performance
Web developers play a pivotal role in optimising site speed. By selecting the right hosting solutions, optimising images, leveraging browser caching, and refining code, they ensure websites load swiftly. Faster-loading sites not only offer superior user experiences but are also favoured by search engines, directly influencing SEO.
4. Semantic HTML and on-page elements
Web developers utilise semantic HTML tags (like header tags and meta tags) to help search engines discern the content and context of a webpage. Properly implemented tags, meta descriptions, and structured data are foundational web development techniques that significantly enhance a site's SEO potential.
5. Secure and accessible websites
Search engines have a preference for sites that are secure (utilising HTTPS) and accessible. Web developers ensure that websites are equipped with SSL certificates and adhere to web accessibility guidelines, making them more SEO-friendly.
6. Optimised media and content delivery
Web developers implement strategies like lazy loading for images or employ Content Delivery Networks (CDNs) to guarantee swift content delivery. Optimised media and efficient content delivery not only elevate the user experience but also contribute to SEO by improving page load times.
7. Integration of SEO tools and plugins
For platforms like WordPress, web developers can seamlessly integrate SEO tools and plugins. This allows for ongoing on-site SEO efforts, from fine-tuning meta titles to crafting XML sitemaps.
While web development lays the groundwork for a website, SEO ensures this foundation is both visible and accessible to search engines and, consequently, to users. Overlooking the intricate relationship between these two can result in a visually striking website that remains obscured from its target audience. In contrast, a keen understanding and harnessing of the collaboration between web development and SEO can thrust a website to the top of search results, driving organic traffic and realising online goals.