Do you want to save time and money while still getting a great-looking WordPress site?
Are you tired of hiring expensive web designers only to be disappointed with the results? While a custom-built WordPress theme can be a great solution for some businesses, it's not always the best option. Choosing from a wide selection of high-quality, ready-made themes can save you time and money.
This blog post will show you the advantages of using an off-the-shelf premium WordPress theme over a custom-built one. We'll also provide tips on choosing the right theme for your needs. Let's get started.
What Are Off-The-Shelf Premium WordPress Themes?
An off-the-shelf theme is a WordPress theme that you can buy from a marketplace like ThemeForest, Creative Market, etc. These themes are created by professional WordPress developers and sold for a price. They are well-coded, have great support, and include many features for customising your WordPress site. Also, most off-the-shelf themes are kept up-to-date with the latest WordPress version.
Perks Of Off-The-Shelf WordPress Theme
Several advantages come with using an off-the-shelf theme instead of a custom-built one. Here are some of them:
1. They're More Affordable
Building a WordPress website from scratch can be quite costly. You'll need to hire a professional web developer, saving you several thousand dollars.
On the other hand, purchasing a premium WordPress theme is much more affordable. You can find quality themes for as little as $50. And if you need help setting up your theme, most theme developers offer support and documentation at no extra cost.
2. Easier to Use
Building a WordPress website from scratch can be difficult if you're not a developer. Creating all the necessary files and code for a custom website can be time-consuming, even if you are a developer.
With an off-the-shelf WordPress theme, all that work has already been done for you. All you need to do is install the theme and add your content with drag and drop page builder. Also, with most premium themes, you'll get access to detailed documentation and support from the theme developer if you need help.
3. Great Features
You start with a blank slate when you build a WordPress website from scratch. You'll need to add all the features and functionality yourself. And if you want to add anything beyond the basics, you'll need to either hire a developer or learn how to code it yourself.
On the other hand, off-the-shelf WordPress themes come packed with features and options. For example, many premium themes include built-in support for eCommerce, social media integration, advanced blog layout options, meta and revolution slider, and more.
Plus, they're often compatible with popular WordPress plugins. So if there's a specific feature you want to add to your website, it's likely that there's a WordPress theme that includes it. Also, because professional developers design these themes, they tend to be higher quality and more reliable than a custom-built website.
4. More Flexible
When you build a custom WordPress website, you're limited to the features and functionality you include in your initial development. If you want to add new features, later on, you'll need to hire a developer to do it for you.
With an off-the-shelf theme, however, you can easily add new features and functionality by installing plugins. There are thousands of plugins available for WordPress, so no matter what type of website you're building, there's likely a plugin that will suit your needs.
5. Regularly Updated
With a premium WordPress theme, you can rest assured knowing that the theme will be regularly updated. It means that the theme will be compatible with the latest version of WordPress. Also, the developers will be actively working on improving the theme and adding new features.
While a free WordPress theme with unlimited downloads might also get updated, it's not always guaranteed. Also, the quality of the updates might not be as good as a premium WordPress theme.
6. Noteworthy Support
Getting help and support is one of the most important factors when choosing a WordPress theme. If you run into an issue with your theme, you'll want to know that someone will be there to help you fix it. Developers of premium WordPress themes typically offer much better support than those who create free themes.
When you purchase a premium WordPress theme, you can expect to receive top-notch customer support from the theme developer. Most developers offer some form of support, whether it's through their website, email, or social media channels. And if you have any problems with your theme, you can usually find helpful documentation or tutorials that will walk you through the process of fixing the issue.
7. Better Performance
For any website, performance is crucial. If your website is slow or doesn't work properly, visitors will likely leave and never return.
When you use a business WordPress theme, you can be confident knowing that the theme has been thoroughly tested and is optimised for performance. The clean and well-written code makes the theme load faster and runs more smoothly. Also, premium WordPress templates are responsive, making them look great on all devices.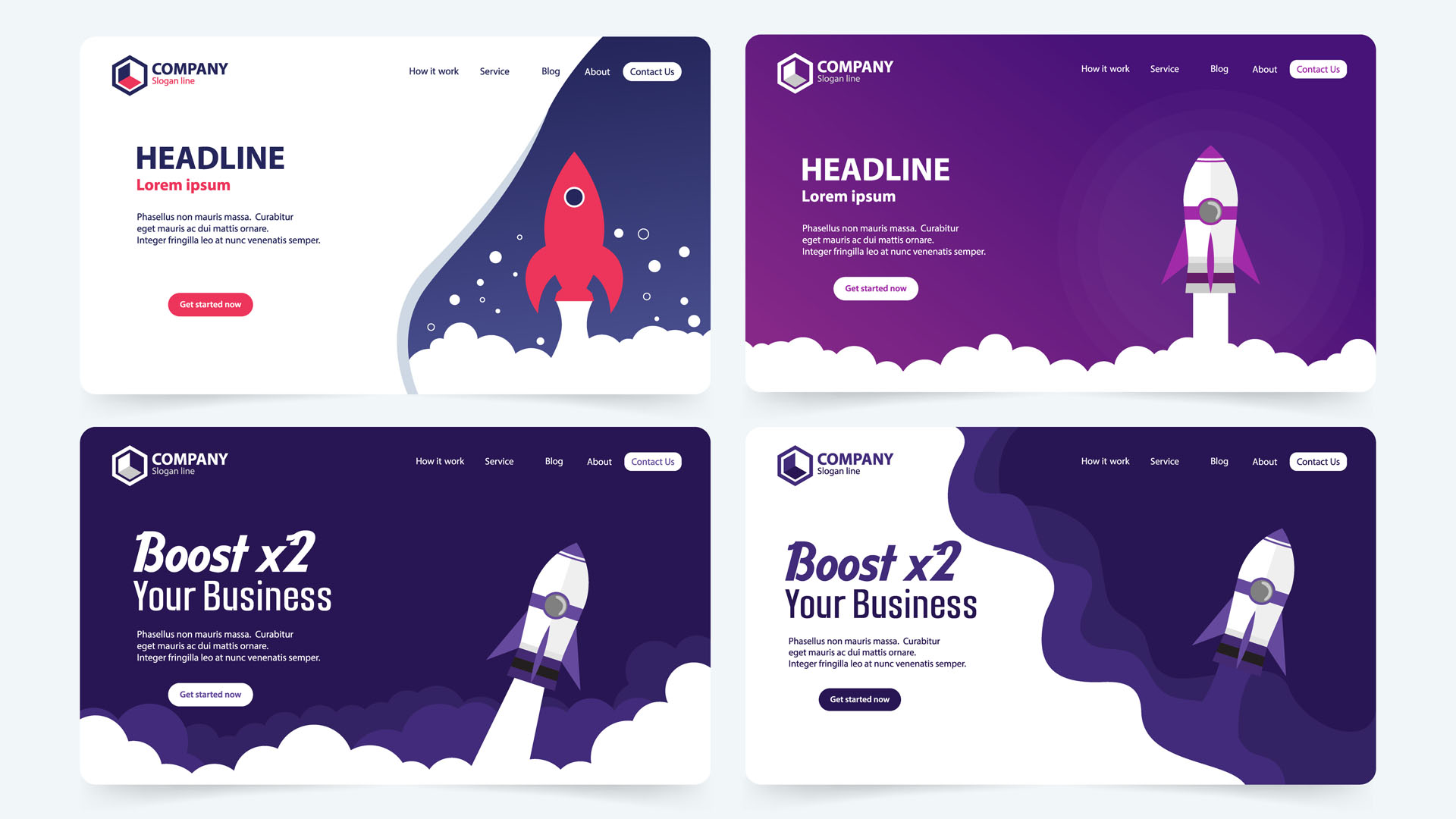 Choosing The Right Off-The-Shelf Theme
Several factors should be considered when selecting an off-the-shelf WordPress theme for your website. While the initial investment may be lower than hiring a developer to create a custom theme, you will want to ensure the theme is well-coded, mobile responsive, and easy to use. Do consider the factors like:
Theme Updates: Do updates and security patches get released promptly?
Code Quality: Is the code clean and well-organised? Are there any major coding errors?
Theme Support: Does the theme developer offer support if you encounter any issues?
Mobile Responsiveness: Does the theme look good and function properly on mobile devices?
Ease Of Use: Is the theme easy to use and customise? Are there options to change colours, fonts, and layout?
Design Quality: Does the theme have a professional design that aligns with your brand?
Extra Functionality: Does the theme come with built-in features or plugins that will save you time and money?
Conclusion
With so many amazing benefits, it's hard not to see the appeal of choosing an off-the-shelf premium WordPress theme for your next website project. Not only will you save time and money, but you'll also end up with a high-quality, professional site that will impress your visitors. So what are you waiting for? Contact us today.