In today's digital age, establishing a strong online presence is absolutely vital for businesses to flourish.
A beautifully crafted website, combined with effective search engine optimisation (SEO) strategies, can make all the difference between standing out in a crowded marketplace or fading into obscurity. To shed light on the intricate art of website design and SEO, we have gathered insights and expert opinions from local and national website designers and marketers.
Website design encompasses a myriad of elements, encompassing aesthetics, user experience, functionality, and responsiveness. Experts place great emphasis on the importance of captivating and visually engaging designs that seamlessly communicate a brand's identity and message, as first impressions are absolutely crucial. Furthermore, they stress the significance of intuitive navigation, ensuring that visitors can easily find what they're looking for and effortlessly interact with the website across various devices.
However, creating a visually appealing website is just the beginning. It must also be optimised for search engines to enhance visibility and generate organic traffic. Our experts will delve into the world of SEO, exploring the strategies and tactics that can propel websites to the top of search engine results pages.
From on-page optimisation techniques such as keyword research and meta tag optimisation to off-page strategies like link building and integration with social media platforms, these experts will unravel the complex web of SEO and guide us through its ever-evolving landscape.
Throughout this expert roundup, you will gain valuable insights from seasoned professionals who have honed their craft and achieved remarkable success in the realm of website design and SEO. They will share their experiences, best practices, and predictions for the future of these critical digital disciplines.
Whether you're a business owner looking to enhance your online presence or an aspiring website designer seeking inspiration, this article will provide you with the information you're looking for.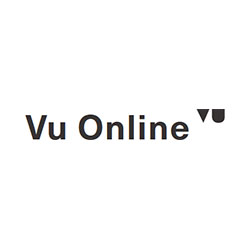 Dom Cooper – Vu Online
It may not sound too rock and roll and but I am going to ask about you consider design slightly differently. As a small business, balancing budgets is always a challenge and this exercise is no different. A good web designer should be able to meet the needs of your brand if they are clearly defined so firstly: don't expect a website design to define your brand choices – ie choice of font, colours, imagery. If you have spent time defining your brand values this should also assist the website design as your website content hierarchy should echo the mission and vision, products and services and values you stand for.
Secondly, keep it simple, it is very tempting to keep adding to a design instead of looking to take away, with print this tends to only have the knock-on effect that it may be harder to read on first glance (which is still a very important consideration), however with web it's even more critical as it needs to look good on multiple screen sizes and load quickly where there is no wifi. Complex designs impact both of these whilst costing more to implement, so be careful on insisting on embellishments.
Lastly, work with your designer. A good pragmatic designer is there to understand you and portray you in your best light. They are skilled in their craft and have a set of best practice guidelines to follow to meet industry standards of "good" design. If you end up dictating the design you will likely not get what you hired them for and they will struggle to own the design. Offer them as much content and information about what's important that you portray and leave the "laying out" to them.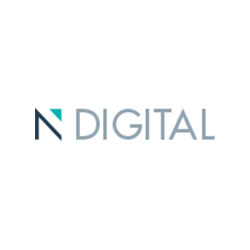 Craig Nicholson – Nicholson Digital
Use a professional web designer/developer. Whilst there are lots of DIY website builders available, it's usually false economy as it takes you away from running your business and it may not produce the results you expect. If you hire a good web designer that understands SEO (Search Engine Optimisation), they should be able to offer a custom built solution that works for your business to drive more enquiries and sales – or whatever you want to achieve. All web designers are not equal, so do your research and find one that comes recommended with a good track record.
Optimise your website for speed! A slow website will impact your website ranking and annoy your users. There are many things you can do to speed up your website such as compressing media files and using a good host. Make it responsive, a responsive built website is essential because it adapts to the many screen sizes for a better user experience – from smartphones up to tablets and desktops.
Another important thing is to keep your website updated. A website is forever evolving, so adding fresh content and functionality helps it grow with your business to attract more visitors and potential customers.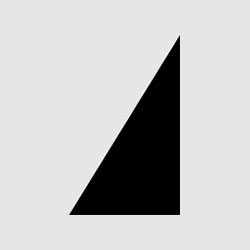 Ed Instefjord – Northberry
As a business owner managing your own website, one of the best things you can do is regularly check your analytics. Making a habit of this will pay a massive dividend in the long run.
Not getting the traffic you want? Start running some ads, get active on social media, or invest in SEO.
You are getting traffic but aren't seeing enough sales? Take another look at your copywriting and user journey. Make some changes and test the results. Or you might see that some marketing channels are working but some aren't. You have the numbers; you can actually see where your returns are coming from and adjust your strategy accordingly.
Lastly, if something breaks, you'll see a drop in numbers and can take action to fix it. Hopefully, this never happens. But if it does, at least you won't be asleep at the wheel.