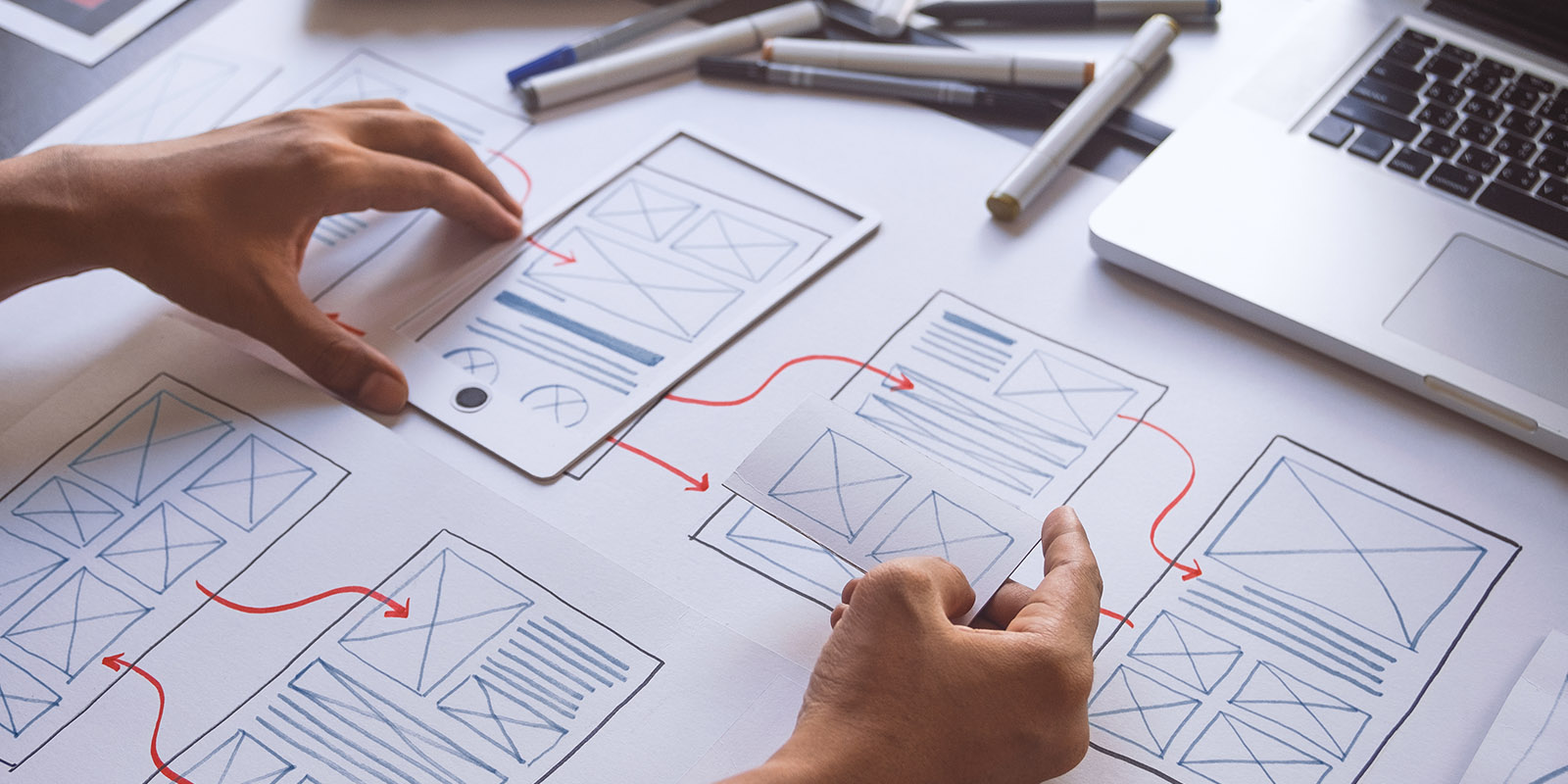 The Benefits of a Lightweight, Bespoke Coded Website
Whether you currently have a website that you would like to optimise or are looking at creating one; a key ingredient to success lies in website maintenance.
This means ensuring that your site is kept lightweight and clutter free.
Here are a few things that occur with website clutter:
Slows down the time it takes for pages to load:
When there are too many ads present, it increases the time needed for a webpage's content to load.
A page's load time is also affected by the size and quantity of media items on it, these include large images and videos.
It's good to remember that a visitor/customer will spend an average of 3 seconds waiting for a page to fully load before deciding to leave.
Less visual appeal:
Humans are very visual in nature, the way your site is laid out becomes pivotal to creating a good first impression.
In this case that first impression appears within 50 milliseconds of a visitor/customer landing on your site.
As a rule of thumb, less is more. A good website has just that which is necessary, no more, no less.
Leads to a bad user experience:
If the visitor/customer has remained on the site regardless of the slow load time and decreased visual appeal, then the other factor to consider with a heavily cluttered websites is a visitor's/customer's overall user experience.
Too much content and too many ads can create difficulties when navigating a site.
Can you remember visiting a site for a specific reason, and having to spend additional time locating something you thought would be easier to find
Devalues your brand:
Your brand is tied to reliability and trustworthiness. The degree of reliability and trustworthiness decreases with website clutter. It is akin to walking into a doctor's office and finding files and equipment everywhere – you're less likely to trust a doctor whose treatment room is a mess.
Look at larger competitor brands, how do they market themselves? How are their sites laid out?
Negatively impacts search-ability:
Google's algorithms take into ad to content ratios. If your site has too many ads on it, it will not rank as well as other websites with less ads, in the same category as yours.
These are just a few things that can result from website clutter.
Always keep in mind your target audience. If you were your own visitor/customer, what would your first impression, and feedback on usability be of your site? Use this as a guideline for ensuring that your website is created to optimise user experience and decrease website clutter.
Your website design is important whether you have a blog or you are trying to sell something. It matters both in terms of attractiveness and how it runs. If your website runs slowly or is difficult to navigate, you could lose traffic and people will click out and not want to return. It could ruin your reputability.
Bespoke website design as opposed to pre-built WordPress themes:
A bespoke website design is different than a WordPress theme because it is unique in that you can custom code it. WordPress uses pre-coded themes and templates that are either free or you can purchase. There are several advantages of using custom-coded themes as opposed to pre-coded themes like in WordPress.
Your site will run faster:
One of the perks of custom-coding your own site is that it will run faster as a result. Yes, when you purchase a template, that may seem easier in the moment, but in the long run, it can slow things down. Purchased themes and plugins include more code than necessary, which slows things down. You don't pay attention to exactly what is in the code and it can come with lots of bulk. You can't edit or remove the code, it comes as is, so you are stuck with it. When you customise a code for your site, you know exactly what the code is, which means you get exactly what you need without the additional bulk that can drive people away.
A faster website means a better SEO score on Google:
You can custom-code your site to receive a better score on google search results. Someone who is well seasoned in web developing can take advantage of bespoke website design so that it can be on the first page of google search results. This is not something you can easily achieve with pre-coded template deigns since multiple websites use them. No uniqueness means that Google can penalise you and put your website far down in Google search results.
Bespoke coded websites are more cost efficient:
Another benefit of custom-coded websites over pre-coded websites is that you get more bang for your buck. Yes, paying a developer to build a brand new website from scratch can be hard on your wallet, but at least you know that every code build into your website is there for a reason. There are less bells and whistles (if you want) and more content that your audience can actually utilize and click on to benefit you.
Bespoke web design is adaptable:
A great thing about custom-coding your own site is that you can change it and adapt it to the changing needs of the company and audience. For example, a business can easily implement a contact page, or an ad for a special offer when need be. It is difficult to do that with an already pre-designed template. Even though template based websites like WordPress provide the updates you need, the developer can discontinue the theme and you will no longer be able to update. This can be a roadblock for those who work hard to achieve the best website possible. Not to mention, that those updates can be required frequently, and could break your site or become incompatible with other plugins at any time.
Your website is more secure:
One con of purchasing a pre-coded template is that the developer can abandon the theme or plugin and leave your site insecure and prone hacking. Security is important to any website developer as it could ruin your reputability if visitors get viruses as a result. Outdated themes are especially prone to security threats. You can save the hassle of experiencing these issues and use a bespoke website design instead.
You can express more creativity and ownership:
By using a bespoke coded website, it is your intellectual property. You can make your website exactly what you want it to be. You can make your visions come true based on how you want your website to be presented. Unlike pre-coded themes where you are bound down to what you are given. Also, you completely own your website and the design, so if you feel like your host is getting expensive, you can bring your website to a new host.
Your website is guaranteed to be unique:
When you hire someone to create a custom code for your website or do it yourself, you are guaranteed to have a unique website. The coding is original and not being sold to multiple people on platforms like WordPress, so you know you are getting what you pay for. This is especially important for business based websites that are focused on selling a product or service, because it means the website ranks high on Google search. The higher your website is on Google search, the greater chance and more opportunity you have to convert customers.
It is future proof:
When you use a custom-code for your website, your website can grow with you or your company. For example, if your company offers a new service and you want to be first on the market, you can easily change your code to reflect that. Also, the digital world is constantly evolving and inventing new devices, especially in the age of the Internet of Things. Your website needs to be changed to reflect this and become compatible with smartphones, tablets, Android, Windows, IOS, etc. You want your website to be available to as many audiences as possible. You can easily lose an audience if your website is not compatible with Windows, alone.
Bespoke web designs can be better than WordPress:
If you look at the advantages, you can easily see why bespoke coded websites are the way to go. They are more adaptable and efficient than purchasing from a platform like WordPress, because your site will only run what is absolutely essential, which makes your site faster, easier, and safer to use, and it is future proof, too. Consider custom-coding your website to see how much more versatile it is.
Posted in the Web Design blog category on July 17, 2020.