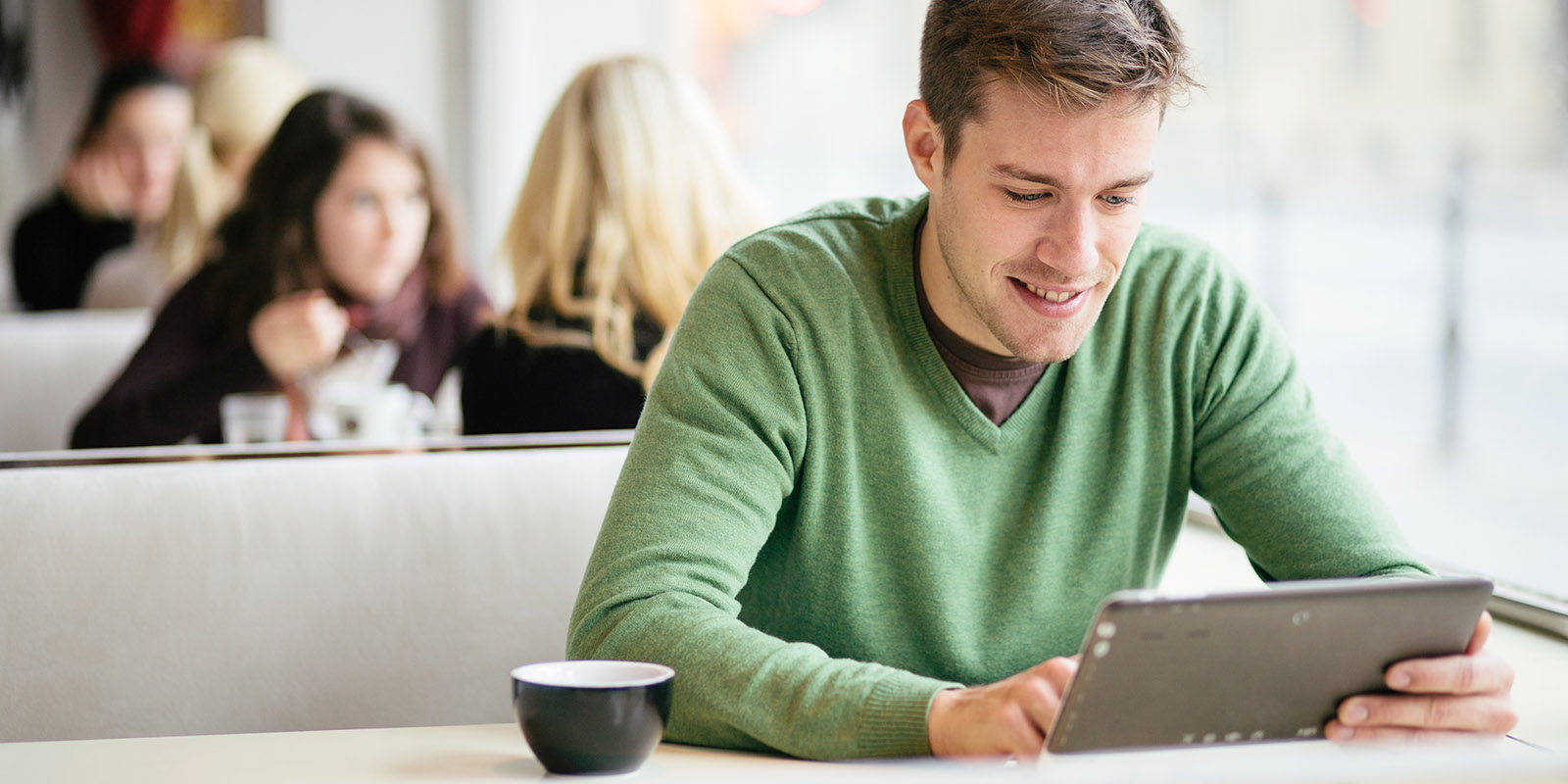 Make Sure Your Website is Easy to Use No Matter the Device
Mobile devices, such as smartphones and tablets, account for nearly 70% of all internet traffic and that number is growing.
The switch from desktops and laptops to mobile devices has been accelerating over the past decade. And while many households still have desktops and laptops, their usage in surfing the web has diminished considerably compared to mobile devices.
With mobile devices and particularly smartphones accounting for so much traffic on the internet, old-fashioned website designs are now a big hindrance for online business owners. Unless you have a responsive web design, you are missing out on a growing group of consumers that represents most of the internet traffic.
What is a Responsive Web Design?
Put simply, this is a website design that changes its appearance based on the screen size of the computer or device that downloads and views the site itself. Until relatively recently, many online businesses were either content with running a single website that could only be clearly seen on larger desktop and laptop screens. Or, have two websites with one dedicated to mobile device traffic.
With the advent of responsive web design, more online business owners are using this technology to capture the mobile device consumer market. There are other advantages to using responsive web design as well, which includes higher rankings on Google for having a mobile-friendly site by avoiding potential penalties.
The good news is that depending on the system you are currently using, creating a responsive design is possible without having to move it from your current host. However, if you believe that your website needs more than just adding a responsive design. Especially if it is old and out-of-date, then you might consider having a new website constructed from scratch. This means enjoying benefits that you might otherwise miss by sticking to your old web design.
Advantages of Responsive Design
There are numerous advantages to having a responsive web design installed on your current website or when creating a new one. This is especially true if you have not updated your current site in quite a while and feel you may be falling behind the times.
Higher Google Rankings: By switching to a responsive design, Google will now rank the website and its content higher than it did before.
Better Engagement: In other words, visitors spend more time on your website. This is important because the longer a person stays, the more likely they are to purchase one or more of your products or services.
Lower Bounce Rates: The bounce rate is measured by the average time that someone spends looking at your website. The lower the bounce rate, the fewer people are leaving your website immediately. This translates into better results that allows visitors to become customers.
More Enquiries: With more people using their phones to visit your site, they can call you faster as well. This improves engagement and provides a way to speak to you or your representatives to get questions answered.
Stronger Reputation: A responsive design that is also modern and attractive will help boost the reputation of your business. This is important in improving your brand and reaching out to new customers.
Why Choose Responsive Design?
There are good reasons why a responsive design will help you gain more customers, especially when combined with a clean, modern design. By choosing our services, you can get a new responsive design for your website regardless of your budget. This means that your website will be ready and waiting for your customers to arrive. By going with a responsive web design, your customers can browse the site on the device of their choice, making it easier for them to see what you have to offer. Plus, it makes the more comfortable to make a purchase.
Ease of Use: By making things as easy as possible, your customers will be in a better mood to purchase from your website. While this involves a combination of factors from simple navigation, modern graphics, and proper sales language written into the content, a responsive web design provides the basis for your new website.
Cover All Customers: Because we offer a variety of website packages, there will be from two to five cut off points that accept different screen sizes. This means that if a consumer is carrying a mobile device, such as a smartphone, tablet, notebook, laptop, or desktop, they are all covered by the web design. One website meets the needs of all screen sizes. This means that you will not be missing out on customers because they will be able to see your site easily and clearly.
New Website: Our web design services provide for flexible grids and layouts, multi-sized images, and a clever use of CSS to ensure that your site looks great on any device. We believe in creating websites based on a "mobile first" design, which reflects the trends in devices that surf the web for sites just like yours. This means that your website will be straightforward, lightweight, and quick to load on mobile devices for maximum efficiency.
It also helps that the wait time for downloading has been drastically reduced which further improves the experience of the visitor. When you consider how impatient people can be when waiting for a website to appear on their screens, you can appreciate how fast your new site will download. This also accounts for websites that must download on larger devices and thus, appear on larger screens with all the information necessary to make it appear sharp and clear.
As you can see, having a responsive web design is crucial in today's age of mobile devices. As the number of people who exclusively use smartphones and tablets grow, the importance of having a singular web design that can comfortably fit on all screen sizes becomes paramount. If your online business does not have a responsive web design, then you should have one put into place either by upgrading your current site or having a new one constructed. Otherwise, you risk missing out on a growing number of potential customers.
Posted in the Web Designer Blog blog category on October 15, 2018.
Tags: google, mobile friendly website, responsive design, seo, user engagement, user experience