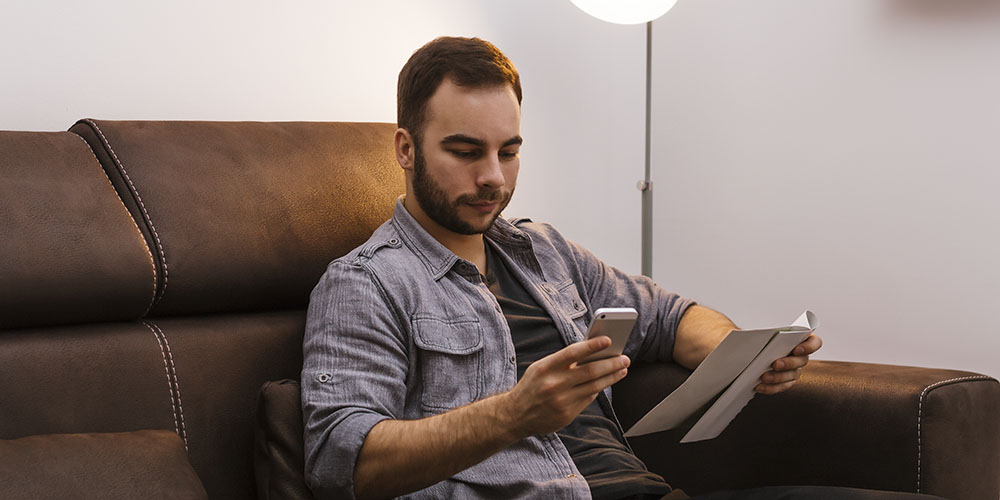 Responsive Design – How Browsing Habits Change
Browsing habits change over time and more and more people are browsing the web on their mobile device
If your website isn't responsive (mobile friendly) you could be losing customers
It is more important than ever that your new website design is fully responsive and optimised for mobile. Not only is over 50% of all internet traffic to/from mobile devices, but Google now takes the mobile friendliness / responsiveness of your website into account when ranking your website on the search engines – so it is now also an important SEO factor as well as a user experience factor.
Technology innovations have presented incredible changes in the human behavior. For example, in the mid 90s, access to the internet changed the way people looked for and consumed information and this changed how marketers with new challenges in regard to marketing online. In early 2000s, social networks enabled millions of internet users to easily connect with each other and marketers had to adapt to these changes too.
Towards the end of 2000s, Smartphones gave people an instant access to the internet no matter where they are. This forced marketers to ensure that their content were mobile-friendly. Today, most websites feature a responsive design that allows all internet users to access the websites using any internet device. Here is how browsing habits change and why responsive design is important for all websites:
Living an online life
A few years ago, internet users were spending approximately 9 hours online per week. They were very few people using the internet. However, the number has increased tremendously since most internet users today spend over 20 hours online in a week. This is a clear indication that people aged between 16 and 24 years spend a lot of time on the internet. Some people use the internet for almost everything from learning through online tutorials, communication, work, buying items and even looking for relationships.
On the go convenience
People are looking for ways they can do things at their own convenience. Because of the freedom presented by the internet through responsive design, people want to browse out and about. This has changed the way people browse and most individuals spend hours on the internet. This has increased the need for websites that have a responsive design. If your website is not responsive you are definitely losing a lot in terms of exposure and traffic.
The rise of mobile messaging on the move
Ten years ago, social media platforms like Facebook Messenger, BBM, WhatsApp, Twitter and Instagram were never heard of. Today, these messaging apps are important means of communication. Most people use the internet to chat, share images and videos with their friends and this has increased the demand for mobile devices that offer internet access.
Online gaming and entertainment
This is yet another trend that is changing how people use and browse the internet. A few years ago, the internet was used for watching TV and Video by just a few people. Today, almost each and every internet user watches videos, listens to music, listens to internet radio and plays games on the internet. You can download a gaming app on your phone and enjoy playing it wherever you are.
Posted in the Web Design blog category on October 20, 2016.
Tags: mobile friendly web design, mobile friendly website, responsive design, responsive website design, search engine optimisation, seo reading, web design reading, web design trends