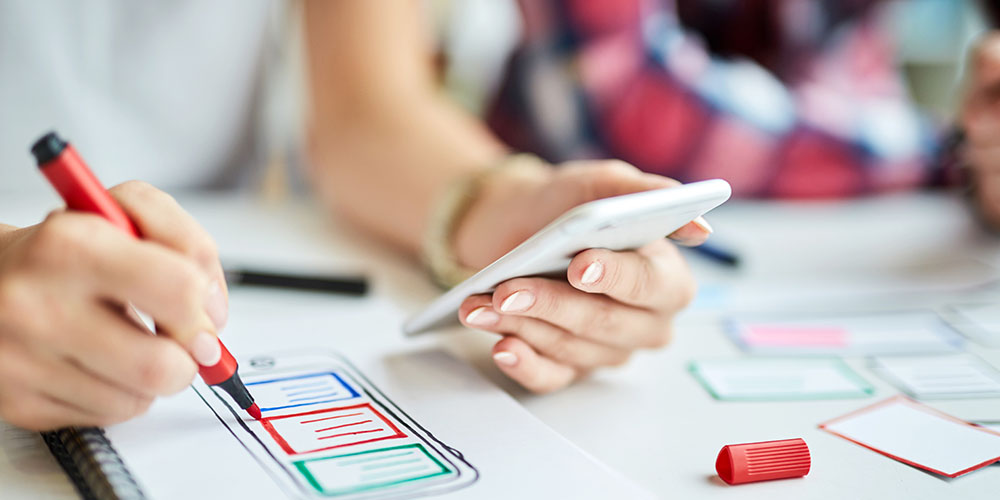 Future-proofing Your Website With Responsive Design
With responsive website design, you can make sure your website looks great on all devices
Future proof your website by making sure it can adapt to all screen sizes
Building a new website and maintaining it is a process which consumes a lot of time. Even if you work with an expert who will develop and design it for you, you still need to exert an effort, especially in tasks related to content creation, sitemap development and understanding the site. It's also important to note that a website will not last forever. It's mainly because of the constantly changing technology and coding standards and languages.
The good news is that making the right decisions from the start will help ensure that you will be enjoying your site for a long time – for instance, around 4 – 7 years. You can lengthen its life span and provide it with a better future with the right updates and maintenance. Future proofing your website is also possible by implementing responsive web design. This means that it helps in ensuring that your site will last for several more years than your initial expectations due to the fact that even if new devices with previously unavailable dimensions are released, your website will scale up or down to fit the screen size.
Responsive Web Design Defined
Responsive website design means that your site responds well to the size and width of the specific device where a visitor views it. It reformats, resizes and repositions the content and layout of the site in real-time. This is possible by utilizing special coding, which makes the necessary adjustments based on the browser and device of the user. It has flexible images, fluid grids and media queries as a means of deliberately modifying the layout of the page – serving various viewing context.
How to Use Responsive Web Design to Make your Site Last?
To future proof your site with the aid of responsive web design, you should prioritize three key ingredients:
Fluid/flexible grids – You will need to use a fluid grid to make responsive web design work for your website. Using it goes some steps beyond traditional layouts. Rather than producing a layout through arbitrary percent values and rigid pixels, it undergoes a more careful designing process based on proportions. This makes it possible for all the elements present in the layout to resize when squeezed in a small mobile device or stretched in a big screen.
Media queries – The good thing about media queries is that they have decent support from plenty of modern browsers. In terms of responsive web design, you can use media queries by applying certain CSS styles through their min-width media feature. Doing so can help make the necessary adjustments in case the browser window drops below the specific width. With the aid of media queries, it would be easier for you to build your pages with larger resolutions.
Flexible images – This means that you should use images that are capable of shrinking within the limits set by a fluid grid. You can simply do it through one line of CSS code. This can signal the browser that images should just be the same size as their pixel value. This can help ensure that it will never get pixelated or will never stretch.
Responsive web design can definitely go a long way in making your website last for several years. It contributes to a brighter future for your website and your business.
Posted in the Web Design blog category on December 18, 2016.
Tags: bespoke design, mobile friendly website, responsive design, responsive web design, user experience