Jacob Newman Website Design
Jacob Newman and Co has been designing and producing exquisite jewellery and one-off pieces since 1940. Founded by Jacob Newman, his daughter Susan has run the company since 1988. She herself has worked in Hatton garden for over 40 years and has established an excellent reputation as a jewellery designer and goldsmith.
We were approached to build a website for the company late in 2013, the brief was to create a simple and tasteful site that showed off their great range of bespoke jewellery. We built a site that had two different types of gallery, to show off all the great quality pictures we'd been provided with.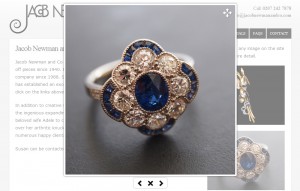 Each page has a separate batch of images along the sidebar, allowing the users of the website to view in greater detail the types of items they are reading about. Each image also goes into the main range page, where you can open the images in a larger size, zoom in and out, and scroll from one to the other.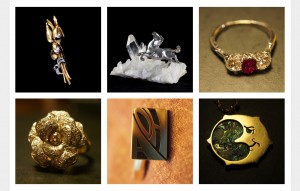 The site was also built with local seo in mind, pointing people in London looking for bespoke jewellery to find the site.
Posted in the Design Portfolio blog category on January 28, 2014.
Tags: bespoke design, london website design, portfolio, web design london