Custom Web Design
One of the most important aspects of building your online business is separating what you do from the competition.
While being unique offers the ability to cater to a select audience, creating a custom website can augment your chances of success. What is a custom web design?
A custom web design is a website that is unique in terms of appearance, function, and features when compared to websites created from standard templates. You may be surprised at the sheer number of websites that use the same template and overall design while varying only in colour scheme or other minor features.
A custom website is designed from the ground up with an emphasis on creating a unique web design that is still easy to understand, navigate, and separates your business from the competition. This normally means using custom-created templates that are unique to the site itself. Everything else is also designed specifically for the site. The result is a website that is unique to your business.
Is a bespoke or custom web design expensive?
It may seem like designing the important elements from scratch would be expensive. And while a custom website is more costly compared to on designed with standard templates and materials, it is not as high as you might imagine.
Furthermore, the benefits of having unique website branding especially in today's competitive market are considerable. With so many businesses both new and well-established in most industries, just getting noticed is a victory unto itself.
This means that a customised design not only gets you noticed it highlights your business in a way that standard web designs fall short. This helps to keep your audience while building a strong customer base. Plus, the design can be changed over time as your business changes. This means that you can keep all the attributes this type of web design brings without having to spend a fortune.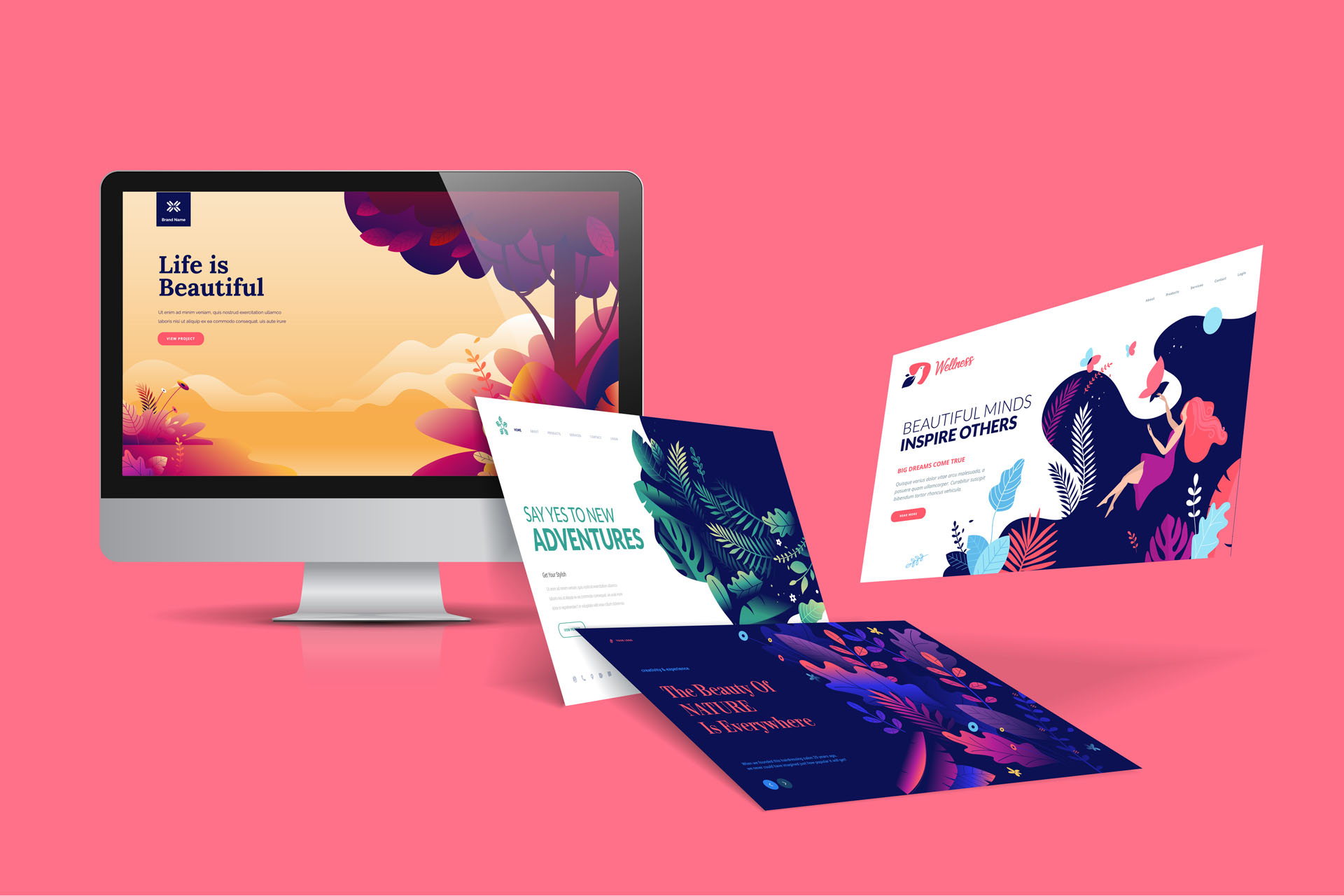 There are many benefits to a custom web design
Many people do not understand the inner workings of Google, but the algorithm to rank web pages is much more complex than keywords. There was a time when Google searches ran strictly on keywords, but this day is long past.
Today, Google ranks pages in many different ways. You and your small business need to be ranked as highly as possible for the best results and conversions. There is one thing you can do – a custom built website.
You want to stand out from your competition and be noticed by your customer base. Finding and using a commercially or free template for your website is a great way to be buried deep in the pages of Google and lost. The solution lies in custom web design. We can work with you and your budget to bring your dream website to life. Give us the basics, and we go to work for you.
Many people are hesitant to do a custom website because they are concerned about the costs. True, there are some costs associated with the initial website and design, but the outcomes make the investment worthwhile.
It is time to get away from your stale website and start drawing the customers you need for your business. All it takes is contacting us!
Why choose us to create your custom web design?
There are good reasons why our team of web design professionals is perfect to create your custom or bespoke web design. We start by talking to you about the goals you want to achieve with your website. And then we set about to make it come true. We create a custom website that perfectly matches your company. We also offer bespoke solutions for unique companies that fall outside the typical business-oriented site.
By creating a website from scratch, we enable you to take full control of its direction. As your company changes, so too will the website to match your needs. In addition, we offer custom and bespoke graphics and illustrations that bring out the best in your business. The features that make you unique become part of your custom web design.
Add to that our use of WordPress that makes changes a breeze. Let us create a custom CMS or WordPress site that is unique to your business.
Contact us today and find out more about how a custom web design can benefit your business.