New Line Sheds Web Design
Located in Padworth, Berkshire, RG7 4NU. New Line Sheds is the place to go for all your garden building needs. An actual Manufacturer of their sheds with over 50 years experience.
The client was unhappy with their current website and also felt that their search engine rankings were slipping. We devised a plan to build them a large, content rich site with lots of imagery showing off their work. As they needed to appear high on the search engines for multiple towns, we separated the site out between these towns to give them the best chance of accomplishing this.
Integrated with google maps, the site allows people from around the local area to get directions to their showroom.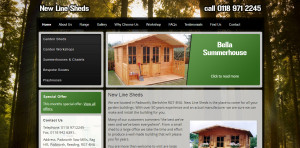 Using WordPress, the client can easily update their products and add new products, switching images over etc and unlike before where it took ages to get any changes done, they are now completely in control of their content and their search engine rankings are raising steadily.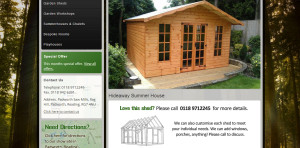 Posted in the Portfolio blog category on June 10, 2014.